Daimonjiyama night trekking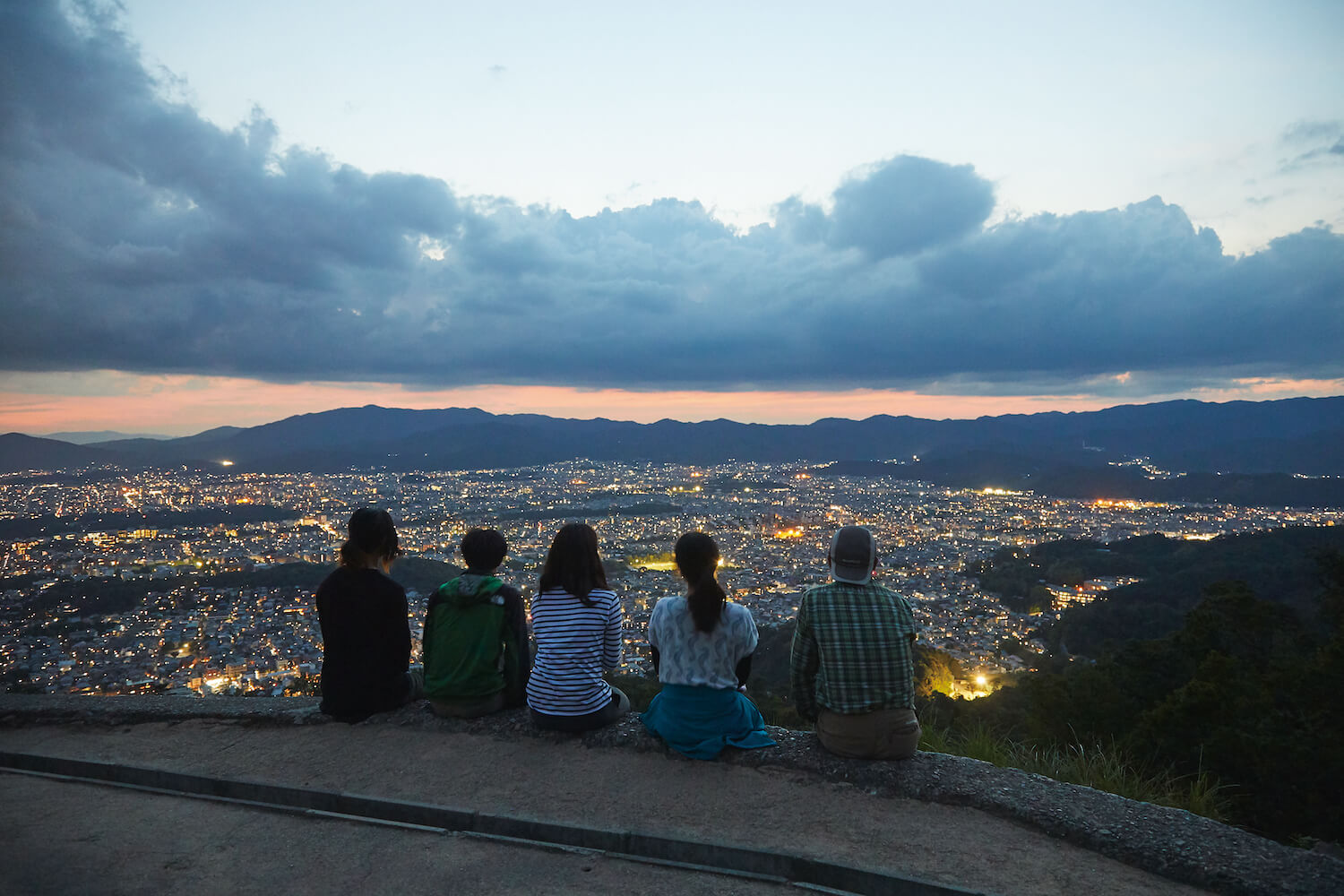 2023.1.1 (Sun)
~ 2023.6.30 (Friday)
Entry fee:

Adult 3,500 yen
Elementary school student 1,500 yen
(Insurance, tax, flashlight rental fee included)
*Please pay directly to the guide on site (cash only)

place:

Meeting place: Hakusasonso-mae (Kyoto City Bus "Ginkakuji-mae")
This is a 2-hour Activity program where you can enjoy night trekking, aiming for a night view overlooking Kyoto city.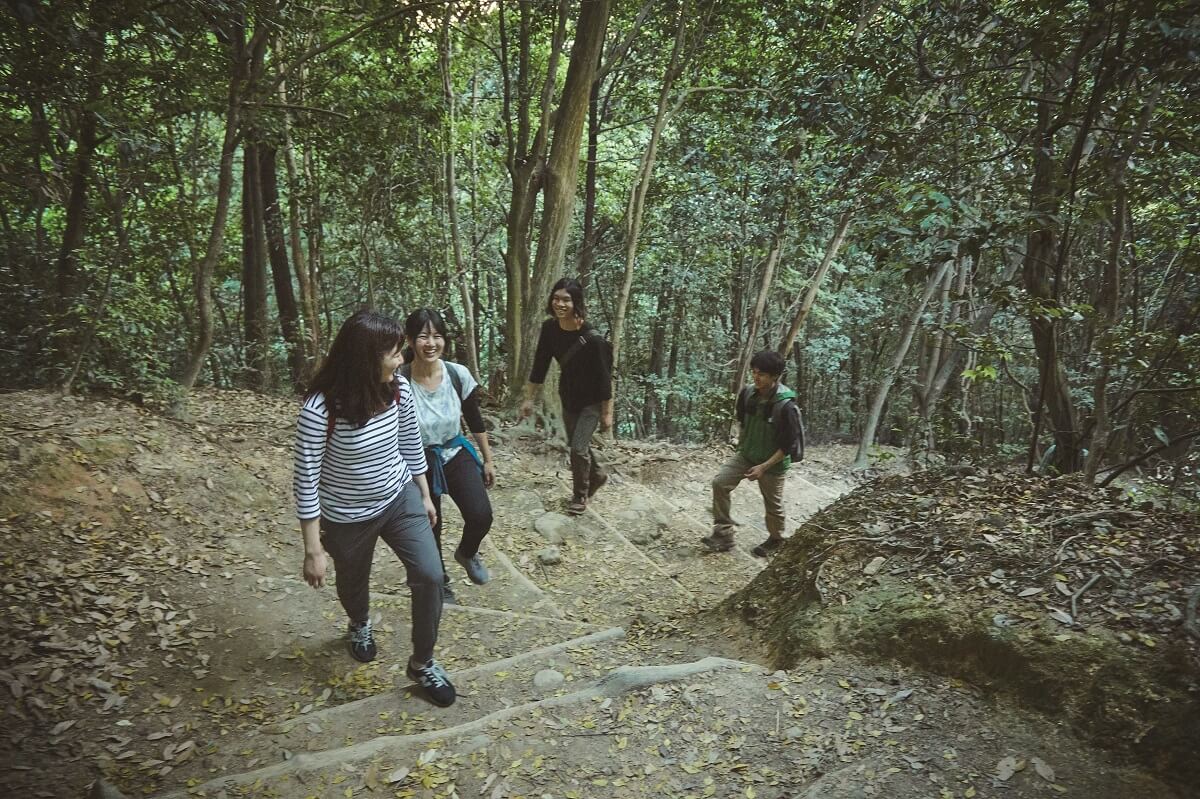 Kyoto GOOD NATURE HOTEL KYOTO, 3 minutes on foot from the meeting place "Ginkakuji-michi" bus stop, from Hakusasonso-mae, which arrives in about 30-40 minutes one way, the night view from the vicinity of the mountaintop is a skyscraper There is no swaying and gentle light unique to Kyoto
Although it is a capital city that is crowded with many people in the daytime, it is a paradise for nocturnal creatures that are quiet at night. You can fully feel the realism of nature, such as the power of deer and the activities of small insects that you can see up close.
You can experience the magic hour by starting at the sunset time. You can even see Abeno Harukas and Tsutenkaku!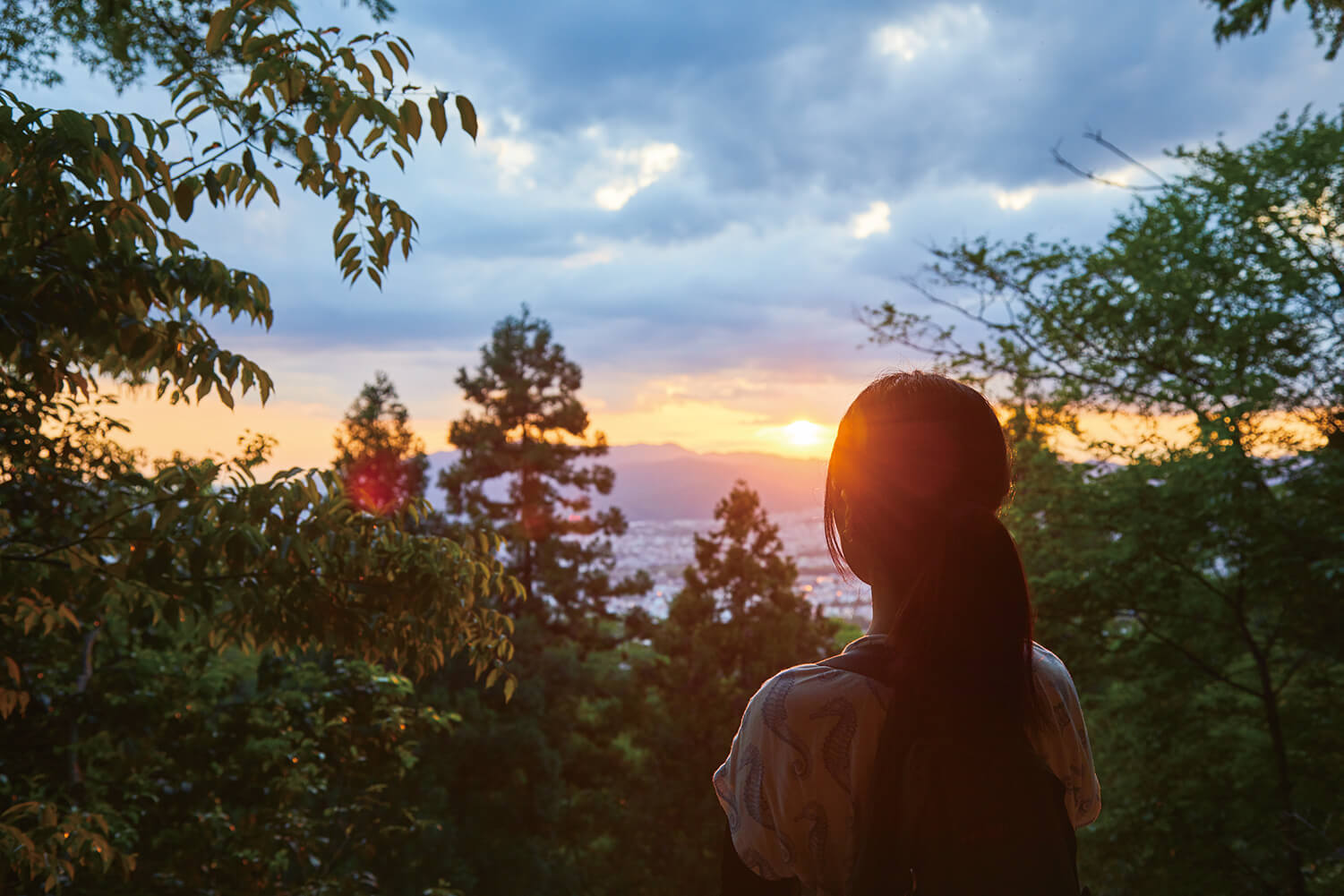 ~ Details ~
Participation fee: From January 2023, adults 3,500 yen Elementary school students 1,500 yen (including insurance, tax, and flashlight rental fee)
■Payment method: Please pay directly to the guide in cash on the day.
■Period: From January 2023, it will always run only on Saturdays, Sundays, and holidays.
*The event will be canceled in the event of rain.
■ Required time: about 2 hours
■Regarding the start time and the schedule for the day, please check Kyoto Nature Tour reservation site.
■Walking distance: about 3km
■ Clothing:
Easy-to-move clothes, comfortable shoes (sneakers can be used, but trekking shoes are recommended), minimal luggage, drinks
*If you would like bottled water (free), please ask at the front desk before departure.
*Please come wearing a mask.
*It is chilly at the summit after dusk, so please bring warm clothing, a shawl, and a scarf that you can put on.
■ Language: Japanese and English
■Minimum number of participants: 1 person
■Capacity: 10 people (To prevent COVID-19 infection, the number of participants has been reduced)
■Meeting place: In front of Hakusasonso (immediately from Kyoto Municipal Bus "Ginkakuji-mae")
■ Itinerary: Meet 10 minutes before departure time, depart 10 minutes later ⇒ Arrive near the summit (fire bed) in 30 minutes, stay 50 minutes ⇒ Descend in 30 minutes, disperse at the meeting point
■ Advance reservation method: Click here
https://urakata.in/new_reserve/calendar/kyotonature?ex_media_key=&course_id=15719
*The meeting time depends on the time of sunset, so it varies throughout the year.
*Depending on availability, we will accept reservations at the front desk until 19:00 the day before.
* Cancellations after 19:00 the day before will be charged 100% of the cancellation fee. Thank you for your understanding.