"We want to contribute to the community and society with the theme of safety and security, being environmentally friendly and environmentally friendly." Yoshifumi Kato, Chairman and CEO of Keihan Holdings, said at the preview of GOOD NATURE STATION held on December 2, 2019. This is a new step taken by the Keihan Group, which has built a safe and secure brand mainly in the railway business. We interviewed CEO Kato about his thoughts on GOOD NATURE STATION, which is positioned as the flagship.
A core business of the future in the center of Kyoto
GOOD NATURE STATION dates back to 2013 when the Keihan Group acquired land in Shijo Kawaramachi, Kyoto. How should we make use of the prime location south of the Takashimaya Kyoto store? Half will be sold as condominiums (2015), but the other half will be considered further. This is how CEO Kato looks back.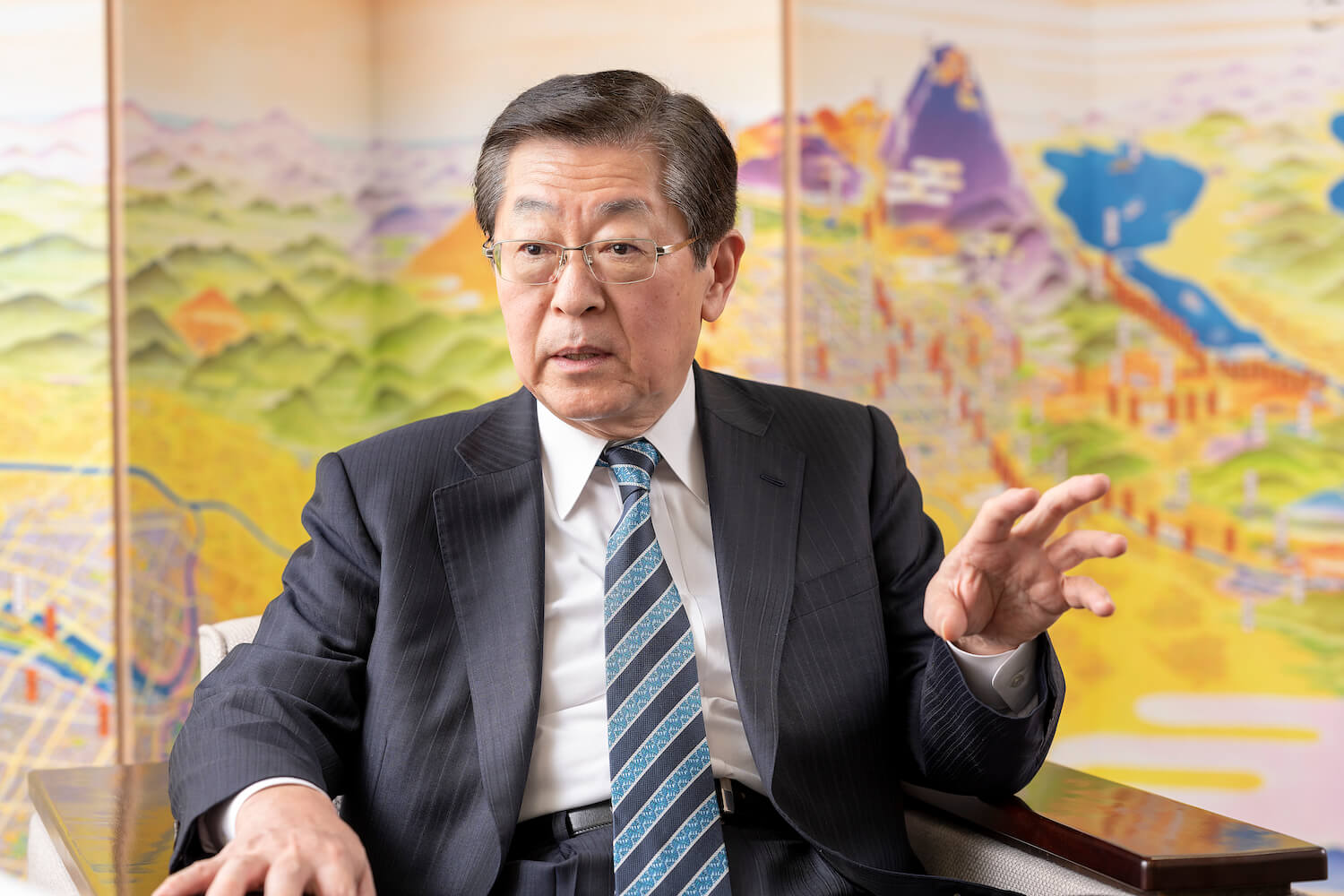 Kato: "Since Shijo Kawaramachi is the most downtown area in Kyoto, I thought it would be a commercial facility. However, because it is such a special place, ordinary things are not valuable and have no impact. Then the Keihan Group wanted to leave something new for the future. ''
The idea was that in 2014, we acquired Bio-Market, which delivers and sells organic JAS-certified vegetables, and added them to the group.
Kato: "At the timing when we were looking for something that would become the core of our future business, we were able to obtain a new content we did not have until now, called Bio Market Co., Ltd. As I went through, I began to think about the possibility of creating a facility that packaged such lifestyles and ideas.Not only selling organic vegetables as ingredients, but also eating at restaurants, health and beauty, and hotels. I visited the hotels and knew that as a new movement overseas, the number of hotels with the concept of "naturally friendly" was increasing, and know-how of hotel management is accumulated within the group. Even if you think about it, it is possible to expect tourists to use it, so it is not necessary to make all floors into commercial zones. Te, conception of these comprehensive to facility has started. "
A new form of "safety and security"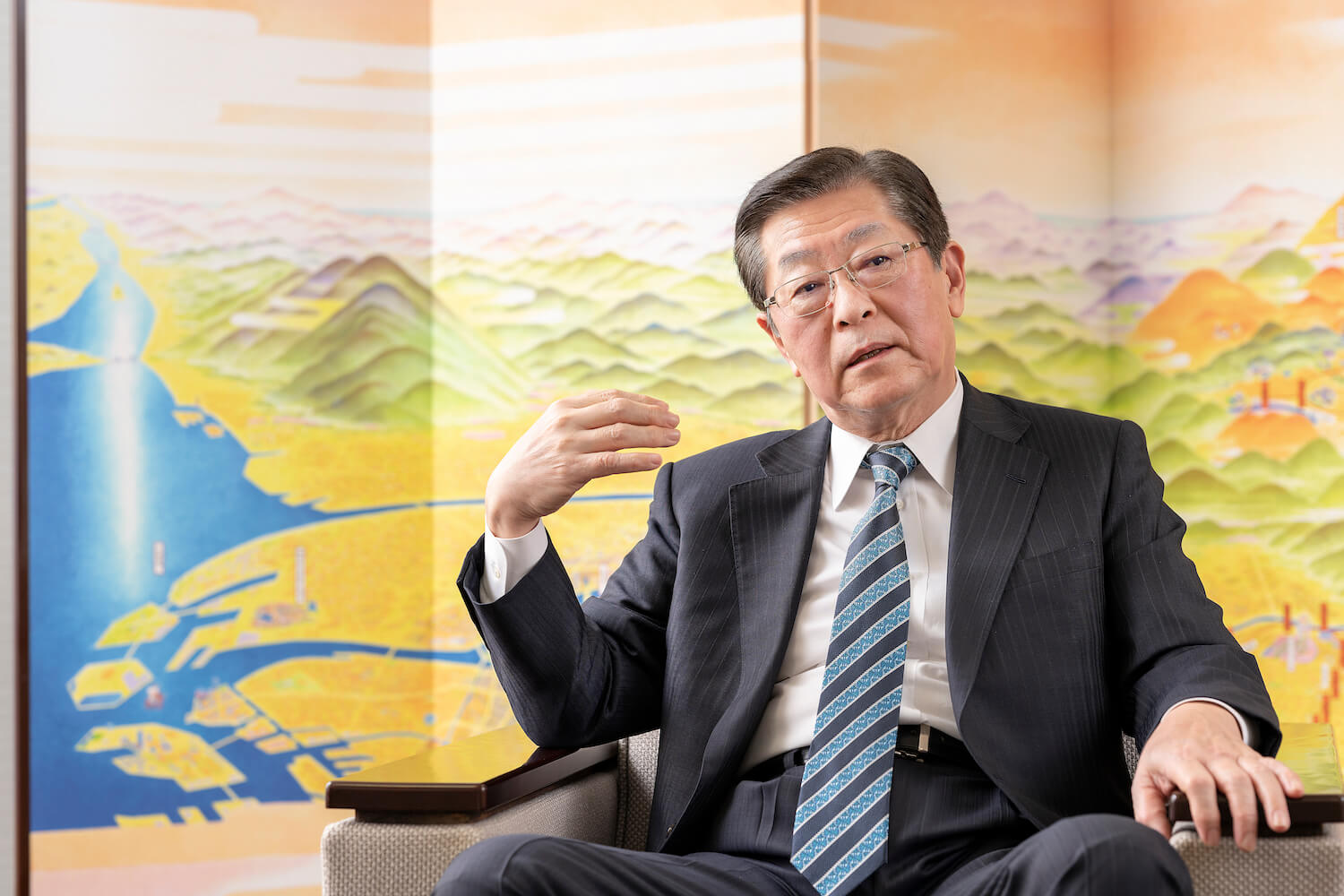 The "lifestyle" CEO Kato talks about was later named "BIOSTYLE (BIOSTYLE)" and was incorporated into the "Keihan Group Long-term Strategy Plan" formulated in 2018. Here, "Creating empathy content" is the third of the three main strategies. By increasing the value of our lives and contributing to the resolution of social issues such as the environment, we are working on products, services, and businesses that sympathize with our customers, and we call them "BIOSTYLE." The surroundings took a fresh impression on the new innovations launched by the Keihan Group, which will celebrate its 110th anniversary in 2020. However, Kato emphasizes that it is not strange.
Kato: "It may seem like that from the perspective of a railway company, but the theme of safety and security has been consistently adopted since I became president. In that sense, GOOD NATURE STATION is It's a place where safety and security will be transmitted in the future, so the underlying things are the same.The most important thing for the Keihan Group is to provide customers with safety and security and to gain a sense of trust. We are able to carry out various businesses such as railways, etc. In the real estate industry, grocery sales and hotel businesses, all Keihan brands are trusted by customers because their brands are safe and secure. It is on the same extension line as those, and it is a safe and secure new genre that I have never thought about. ''
On the other hand, the background of such flexible thinking is also related to the calm judgment of the top.
Kato: "Of course, the railway business will continue to be central and important. However, with the declining birthrate and aging of the population, the domestic population will decline, and remote work will become more popular. It's hard to think that the railway business will grow, so it's even more important to think about what's next. What we have been developing in facilities such as food sales and hotels has been It is not a business field that I have never been involved with, but it means that we set a new concept of "BIOSTYLE" at the root of what we are doing. "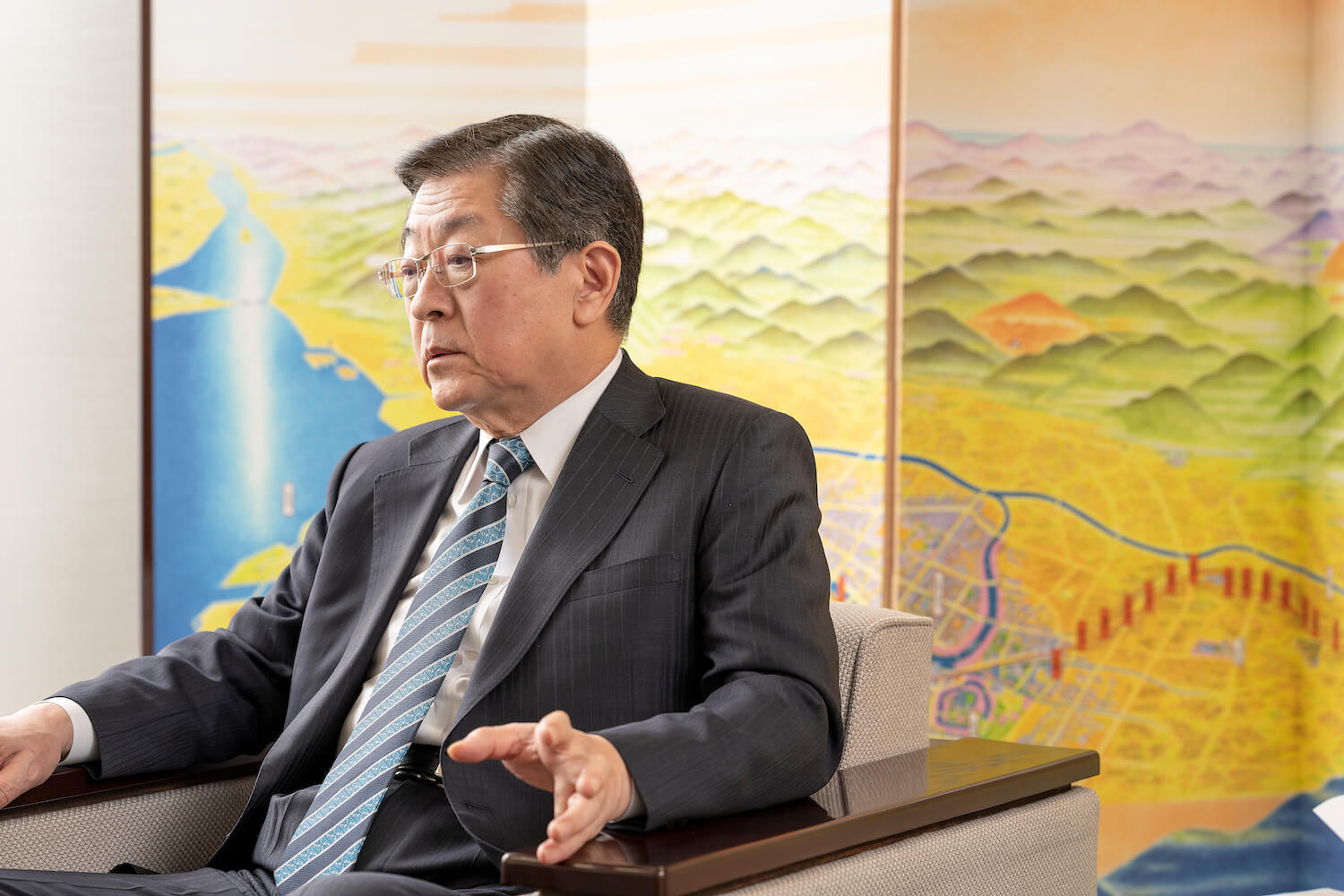 It is a project that started in this way, but it is natural that unprecedented business will have difficulties. At GOOD NATURE STATION, he says he was enthusiastic about aligning the perspectives and ways of thinking of the people involved in the project.
Kato: "The idea of" BIOSTYLE "varies from person to person. As you can say from organic to extreme things, what is the most difficult thing in this business is where do you position? I have been discussing this for a long time.If I do not keep it firmly, the direction will be blurred. Therefore, if I make a mess with the standards and definitions, I will take a bud of the idea I thought. There is a risk that it will become a maniac too much, but as the concept of "GOOD NATURE" came into view, I knew that I should go in that direction, and I calmed down. Yes, but I can share most of the zones, and I hope we can continue to permeate them. "
The feeling of visiting the facility
"To be honest, I think I've done so often." Kato, who visited the facility that was actually opened during the preview, said that he had such an impression.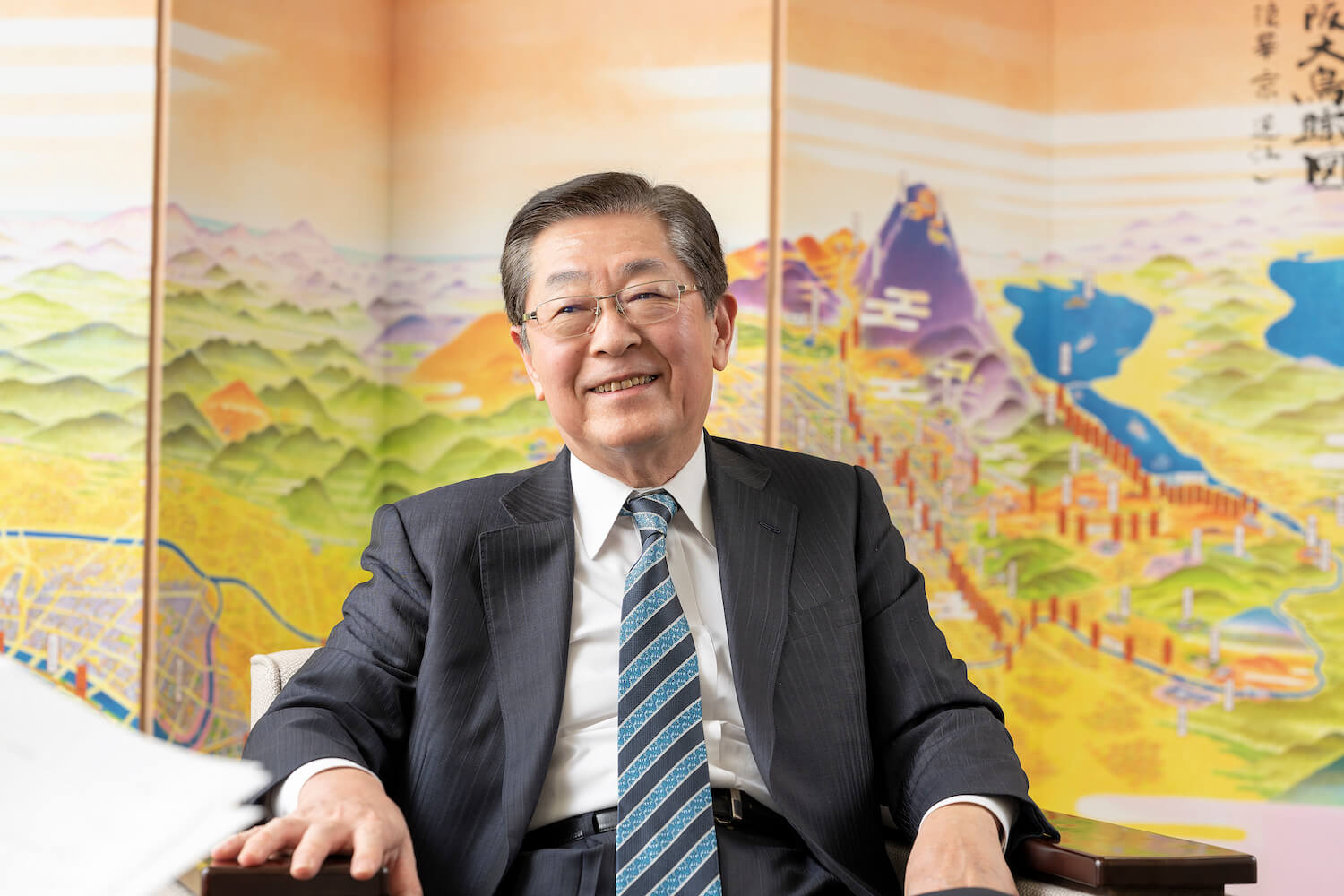 Kato: "After all, I started from scratch. I think that one of the things that I think was one step ahead was cosmetics. At first, we didn't even think about manufacturing ourselves. What we have experienced so far. It is a field where there is no such thing, and the reaction when something happens is big. It was a risky place from the viewpoint of safety and security that is important to us. However, the factory in Fukuoka prefecture that actually grows raw materials I felt that it would be possible to visit Satoyama and do what I thought so far.In proposing a new lifestyle, it is important to sell the purchased goods and to take responsibility for everything from the manufacturing process. If the trust in safety and security breaks down, this business will not be possible. "
On top of that, I also felt the response towards the future.
Kato: "In the past, the creators used to say what they liked and said" how about this, "and bought it because the customer thought it was" good ". We are in an era where people can sympathize with each other and exchange opinions interactively.To do so, we must increase the number of people who sympathize with us or create vessels that will enter them. GOOD NATURE STATION Is open, but it's by no means complete. I'll fix it as I go and make it better, so I think it's a good way for those who work to see themselves. Believe and want to be confident. ''
Penetrate "BIOSTYLE"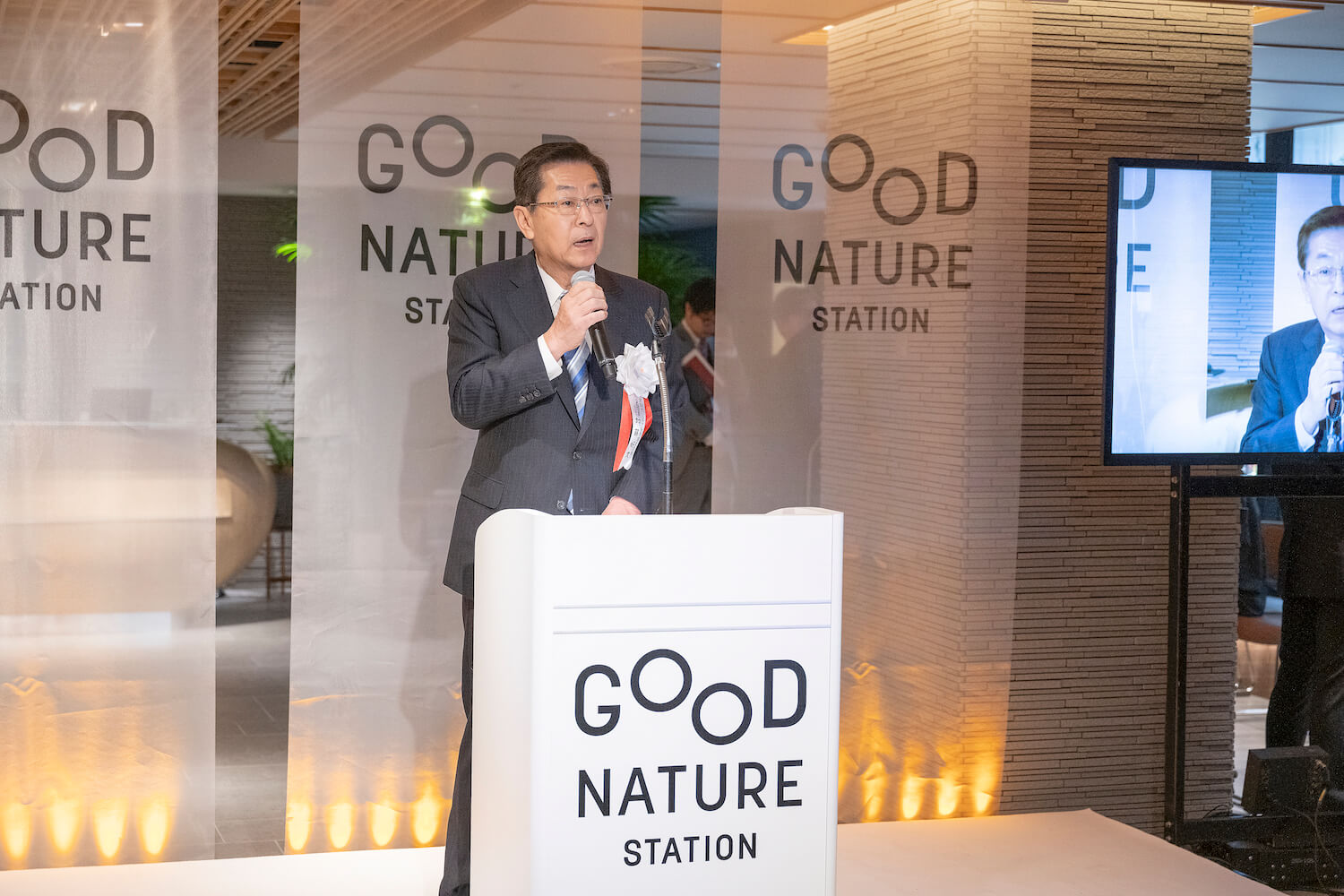 In the preview ceremony, Kato said, "I want to spread the word from Kawaramachi Kyoto to the world" about GOOD NATURE STATION. What vision do you have for this facility and the concept of "BIOSTYLE" in the future?
"One is still a business, so in order to continue and perpetuate, we have to think carefully about the income and expenditure. Otherwise we can not develop the next. The other is the idea of" BIOSTYLE "here. We would like to permeate the entire Keihan Group rather than just end it.We will consider what each of us can do within the group, and finally the Keihan Group conducts business with this idea. GOOD NATURE STATION is a flagship for that. "
Finally, CEO Kato told the visitors, "I would like you to come, see, stay and experience." It seems that we want to spread the concept of "BIOSTYLE" and "GOOD NATURE" by expanding the sympathy. We hope you will feel them through the various contents of GOOD NATURE STATION.
GOOD NATURE JOURNAL editorial department