Zazen experience at Ryoshoin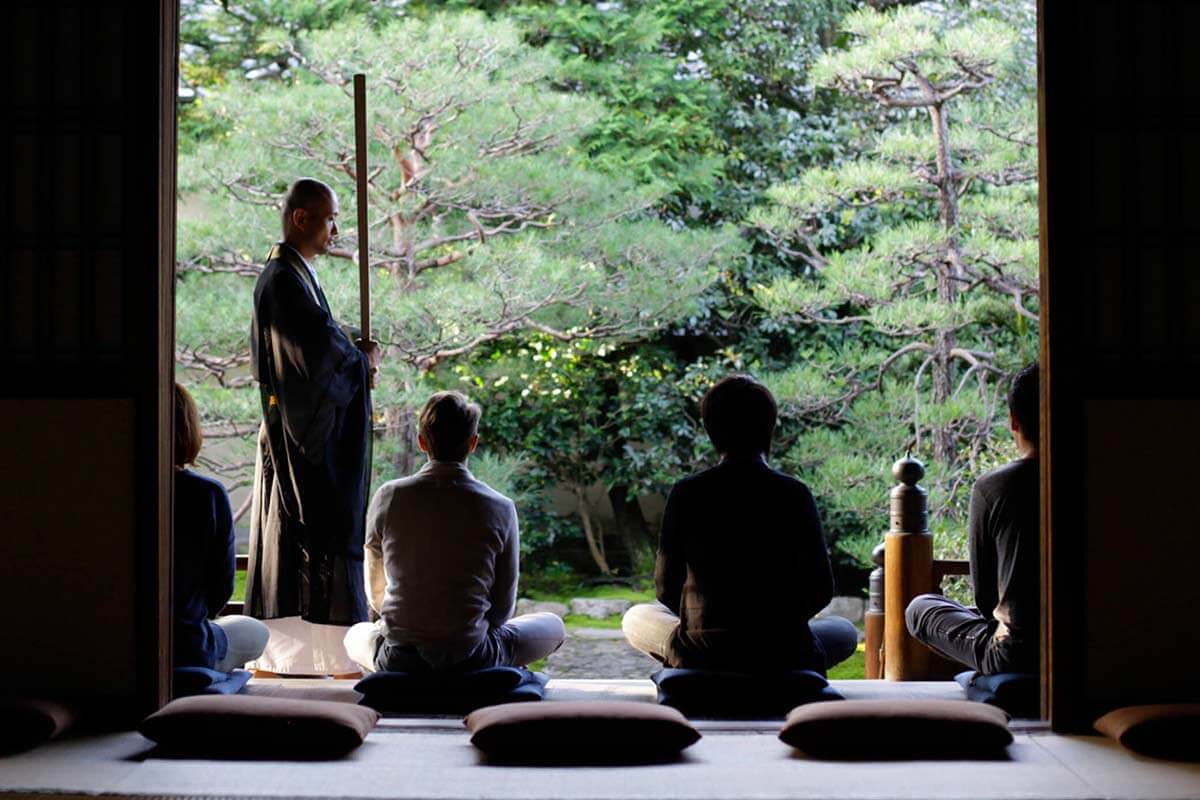 December 1, 2022 (Thursday)
~ 2023.12.31 (Sun)
Entry fee:

2,000 yen (tax included)

place:

Venue: Kenninji sub-temple Ryosokuin
* Local meeting (no transportation to the site)
GOOD NATURE HOTEL KYOTO For those staying at HOTEL KYOTO, we are introducing a zazen experience at a quiet and beautiful Zen temple, which is usually closed.
~ Message from a monk at Ryoshoin ~
What kind of image do you have of zazen? Perhaps many people come up with the phrase "become nothing". This phrase has an effect on me, trying to get my head empty, and trying to keep my feelings still.
Originally, it is to sit without such "aim" or "measure".
The essence of zazen is best described by the words "loosen, untie, let go".
We will teach you how to "loosen up" by sitting, how to "untie" by relaxing, and the freedom to "let go" by entrusting your awareness to breathing.
By all means, please experience zazen and feel liberation from your busy daily life.
■ Flow of zazen experience
Preparatory exercises → Explanation of zazen → Zazen → Holy talk (about 1 hour and 30 minutes)
■ Venue: Kenninji Temple Tower Head Ryosokuin (There is no transfer or attendance to the site)
■Holding time: Please inquire as it varies depending on the schedule.
■ What to prepare:
We recommend that you prepare insect repellent, a sweat towel and water in the summer, and a blanket (a shawl or muffler can be used) in the winter.
In addition, during zazen, you will basically be barefoot and remove accessories and watches.
Also, before starting zazen, please turn off your mobile phone and enjoy the silence.
■ Clothing:
Zen sits in a cross-legged position,
Please wear loose-fitting clothing to prevent poor blood circulation and leg pain.
Decorations on the back or around the neck may be damaged when receiving the warning, so please remove them in advance.
Please check the schedule in advance, as it may change without notice.
Click here for Ryosokuin official website: https://ryosokuin.com/
■Reservation method: Depending on the availability, we will accept it at the front desk until 19:00 the day before.