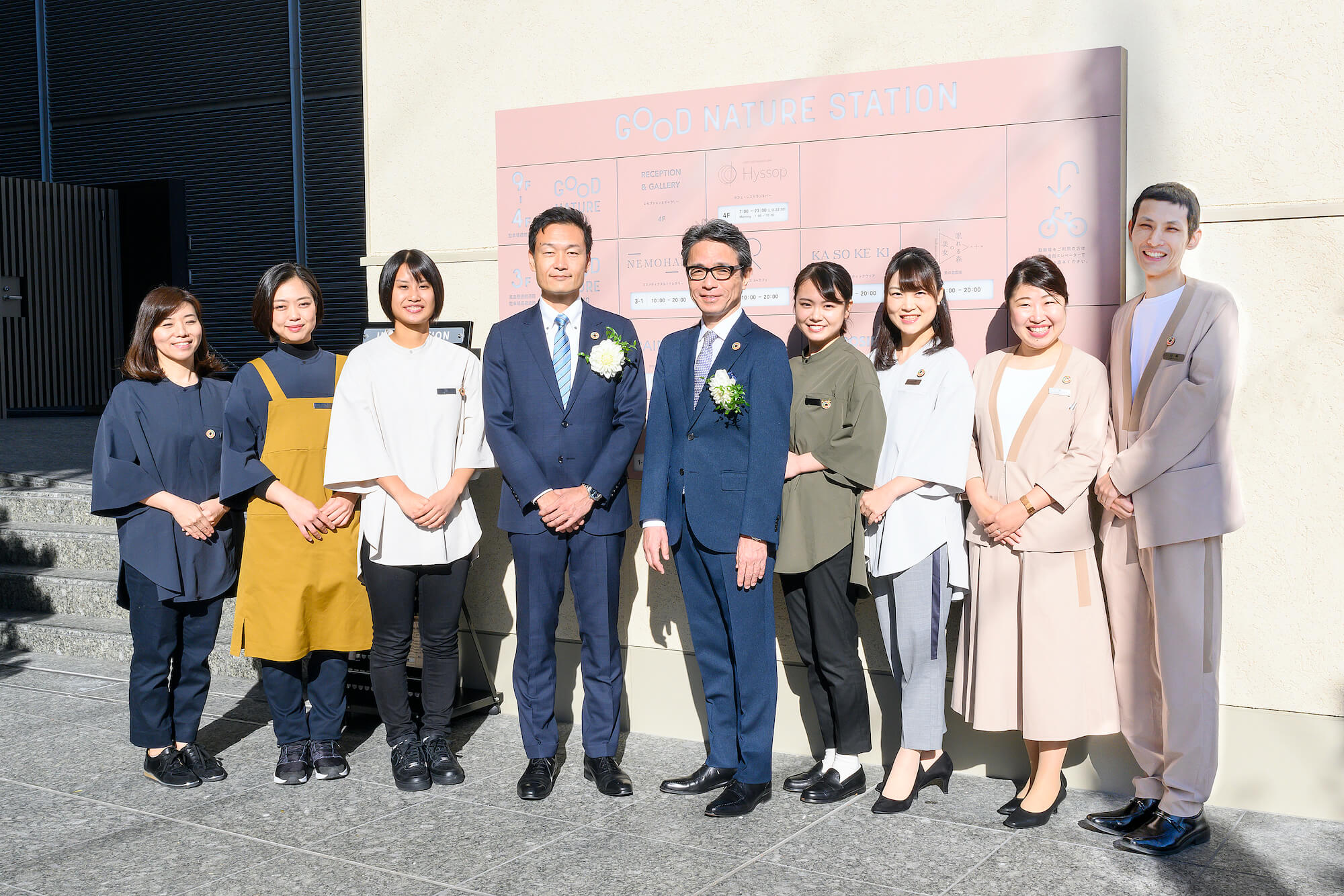 Monday, December 9, 2019, 10:00 am GOOD NATURE STATION has opened. From here, it 's time to start. Let's introduce the state of the first day, which was the first step of the beginning, with photos.
Tape cut surrounded by green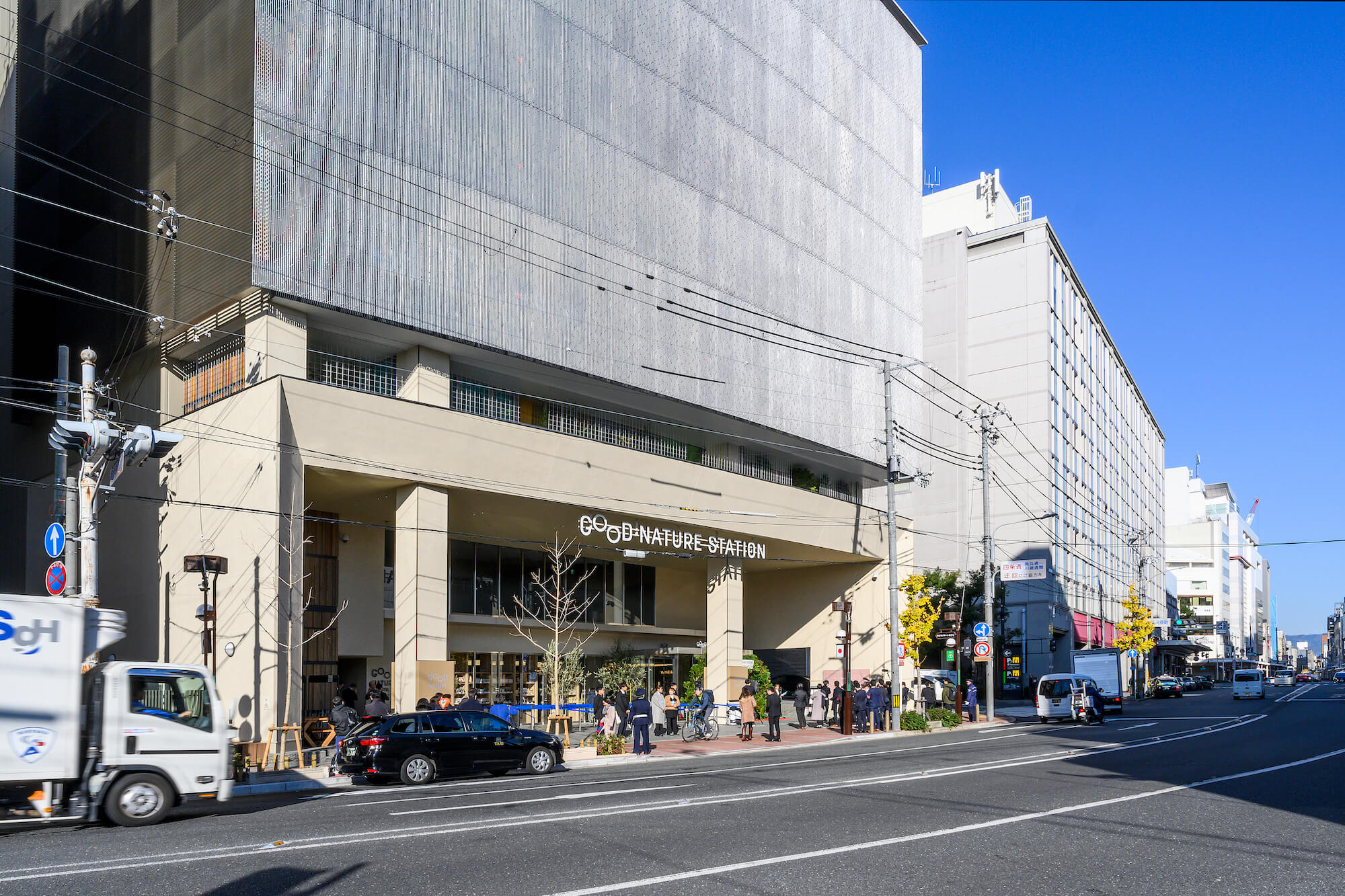 An opening ceremony was held prior to the opening under the clear sky to celebrate a sunny day. Greetings from BIOSTYLE Co.,Ltd. President & CEO Eiji Takahara, who operates GOOD NATURE STATION, surrounded by green that symbolizes " GOOD NATURE " .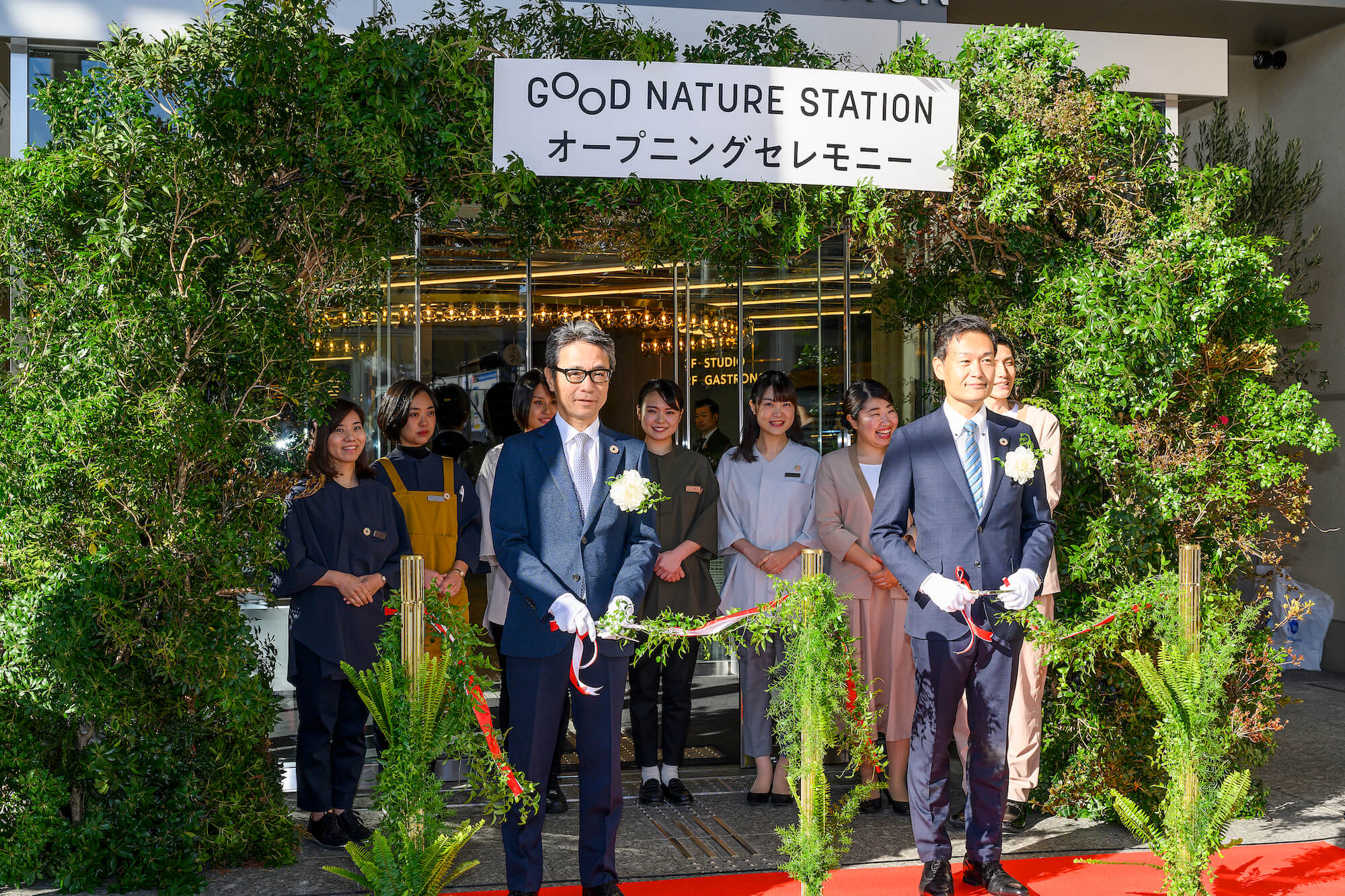 "From here, I think that it is a facility that can be nurtured by today's visitors, people in Kyoto, the suburbs, travelers, and customers. GOOD NATURE STATION can build prosperity in Kyoto. Thank you for your help. ''
We express our gratitude for being able to get to this point, and cut the tape with Yamashita, the director. In the hall, all the staff waited for visitor of visitor.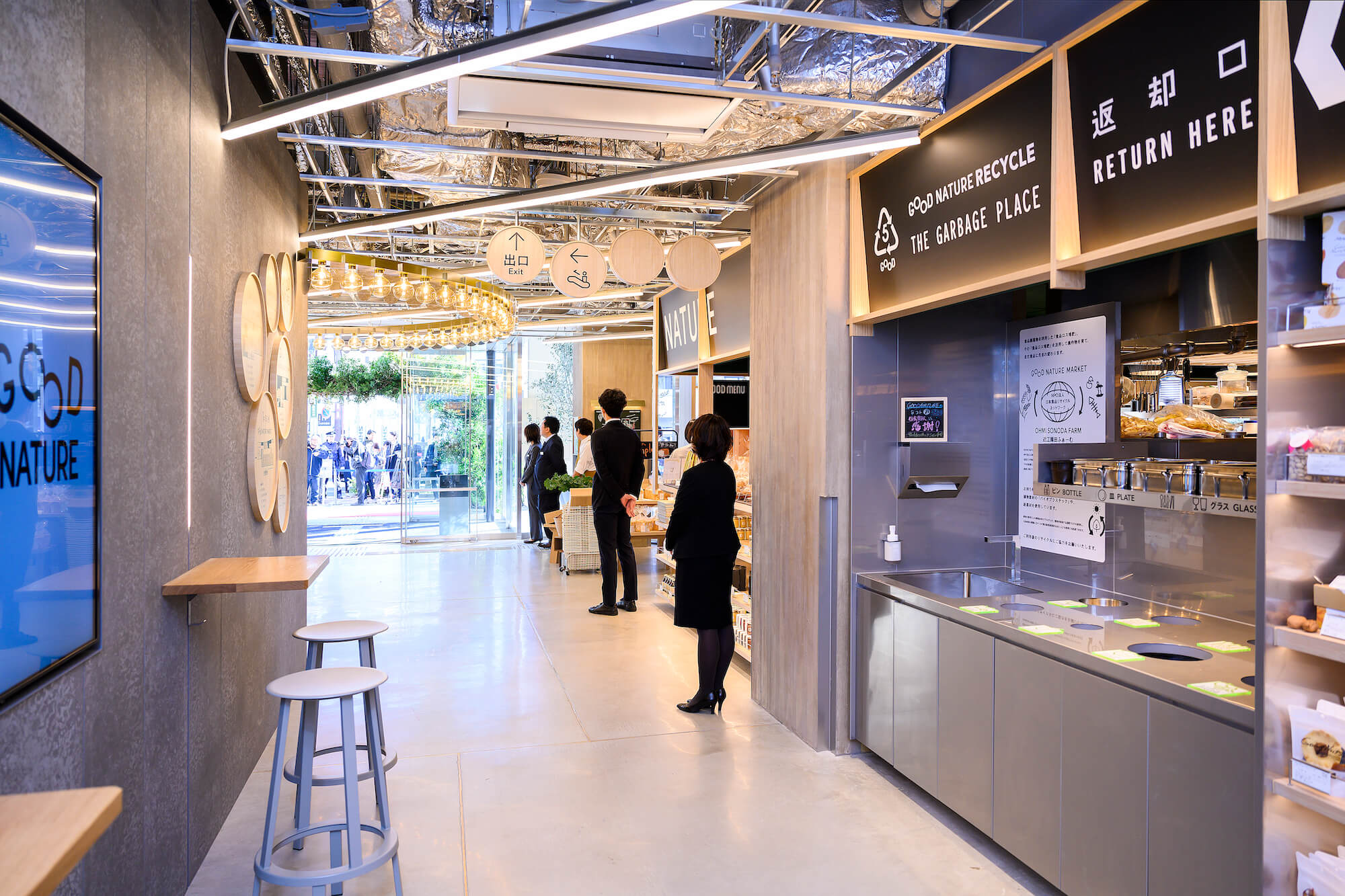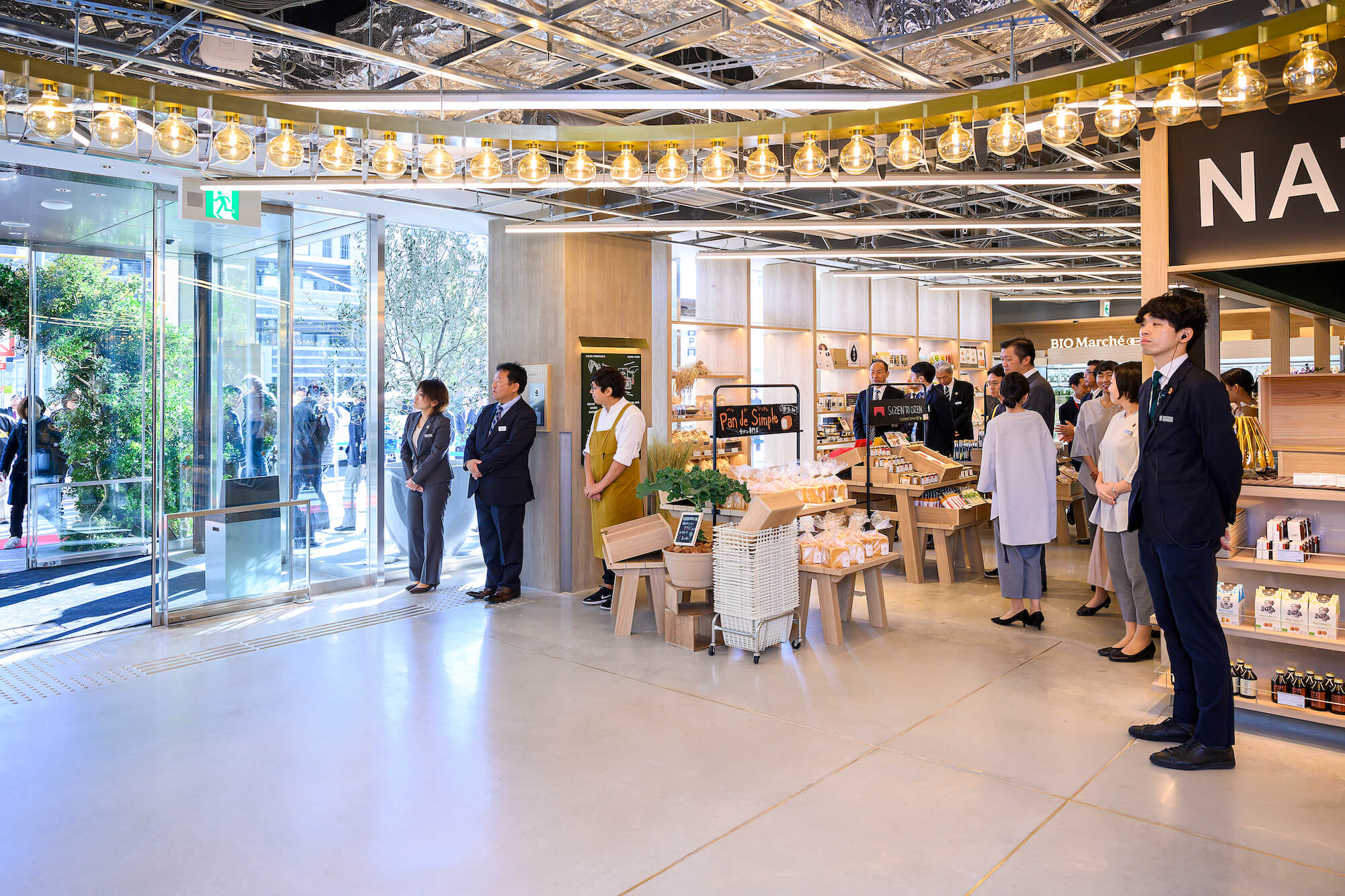 1F | GOOD NATURE MARKET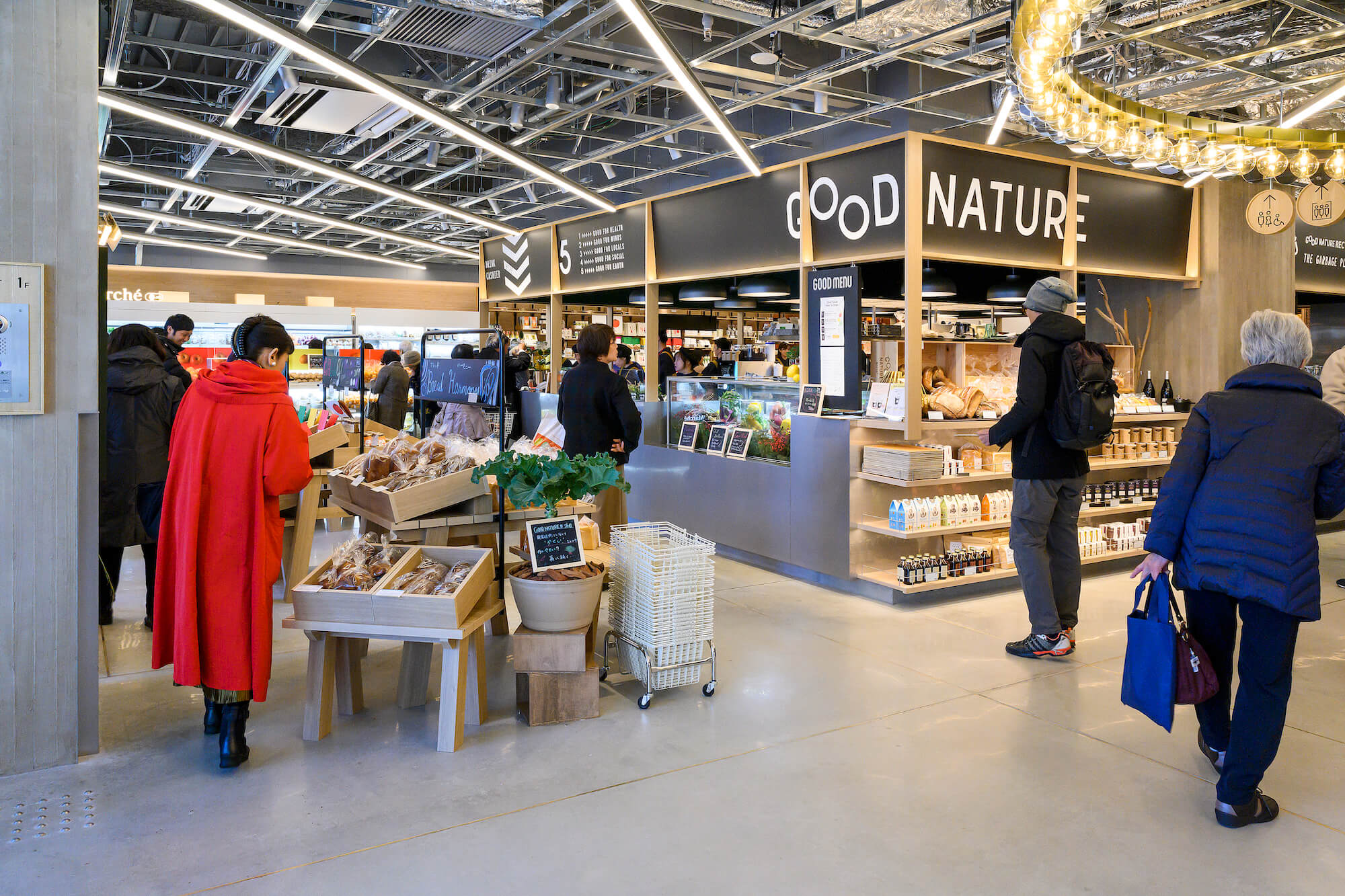 Immediately after entering the entrance, on the first floor GOOD NATURE MARKET So, organic vegetables and fruits, and original food brand " SIZEN TO OZEN Many customers were looking closely at the lineup.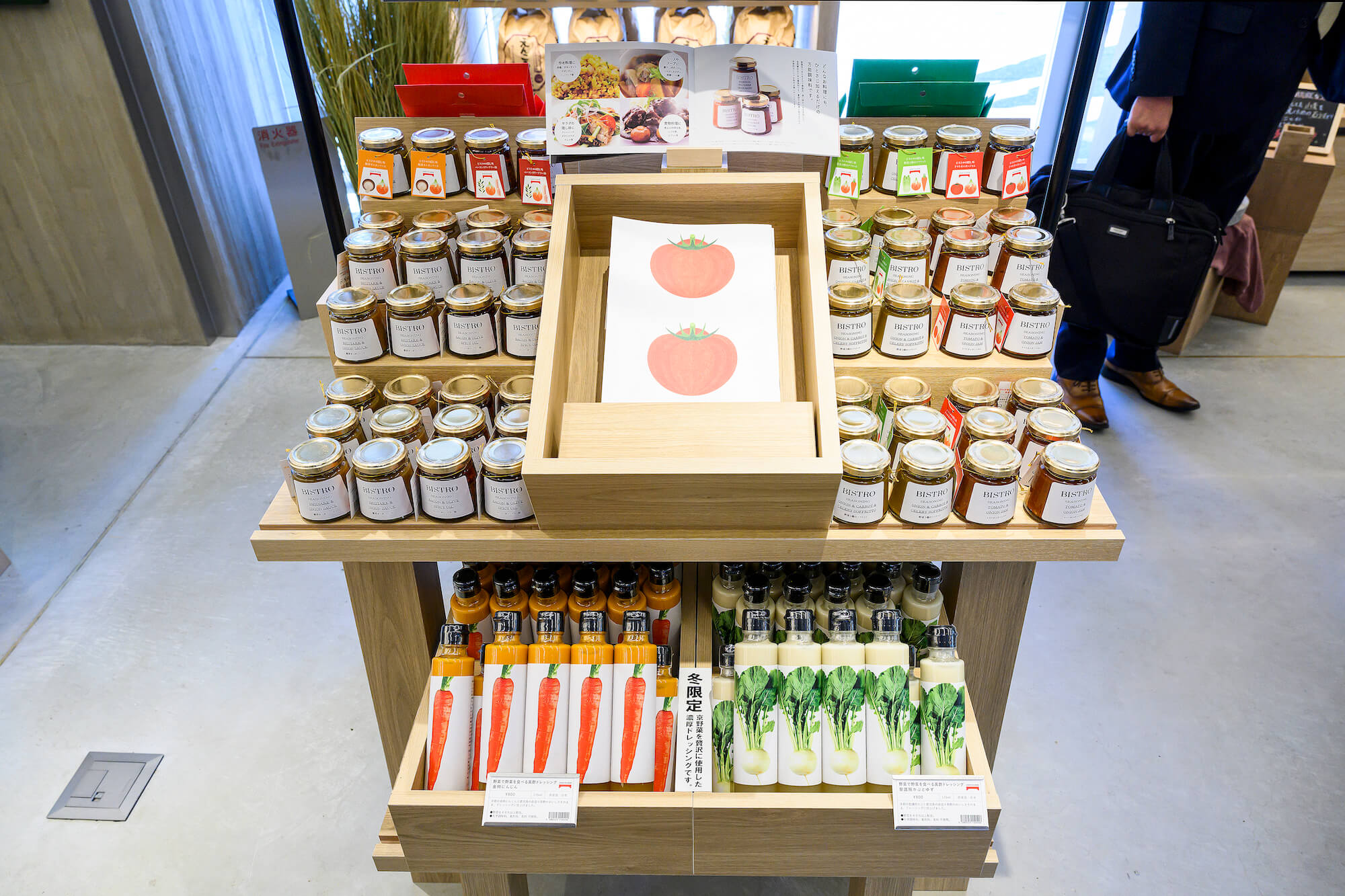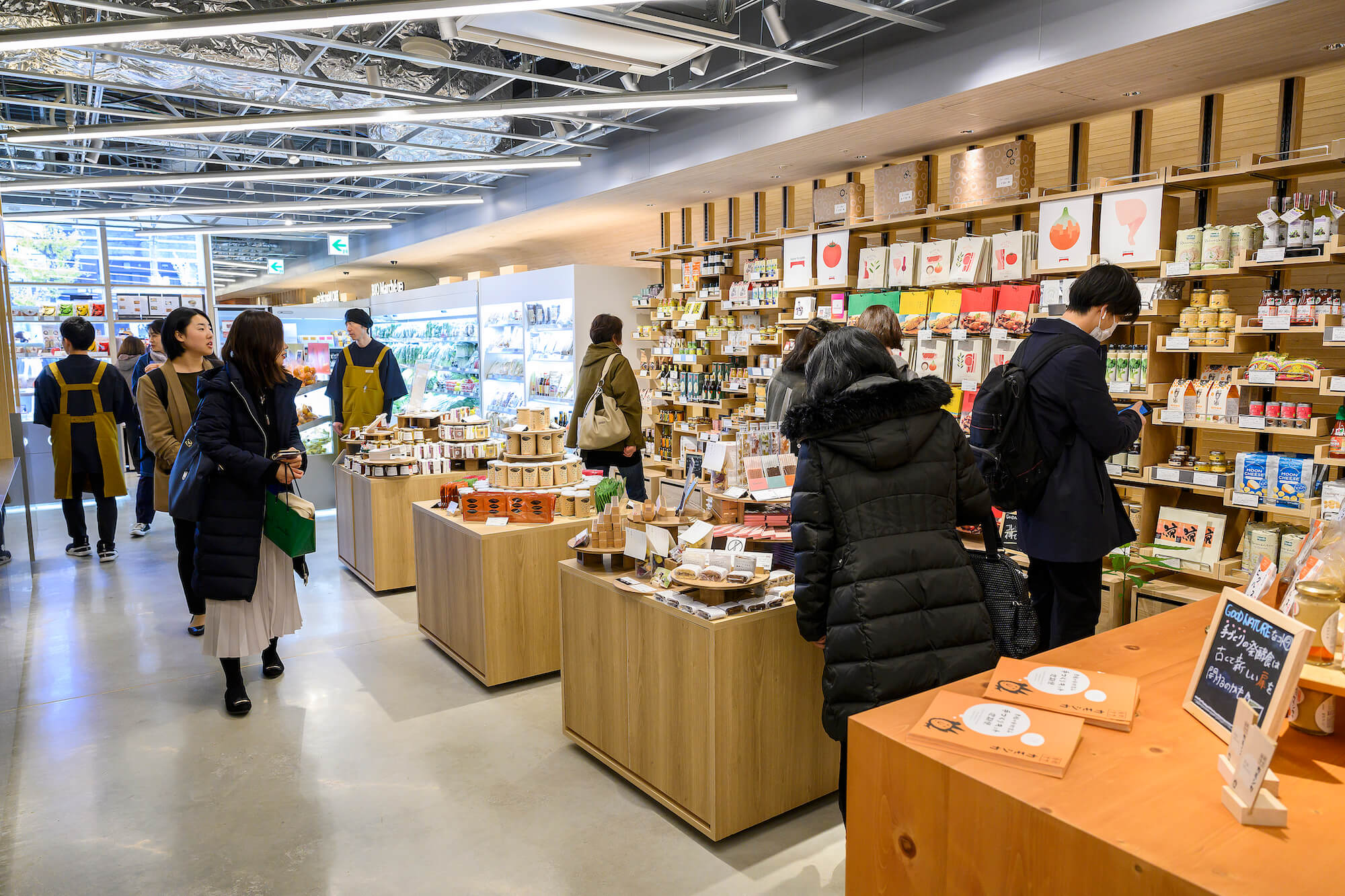 There is a kitchen in the counter in the center of MARKET, where you can taste the concept of GOOD NATURE STATION salad And curries and drinks. This was also used by many people immediately.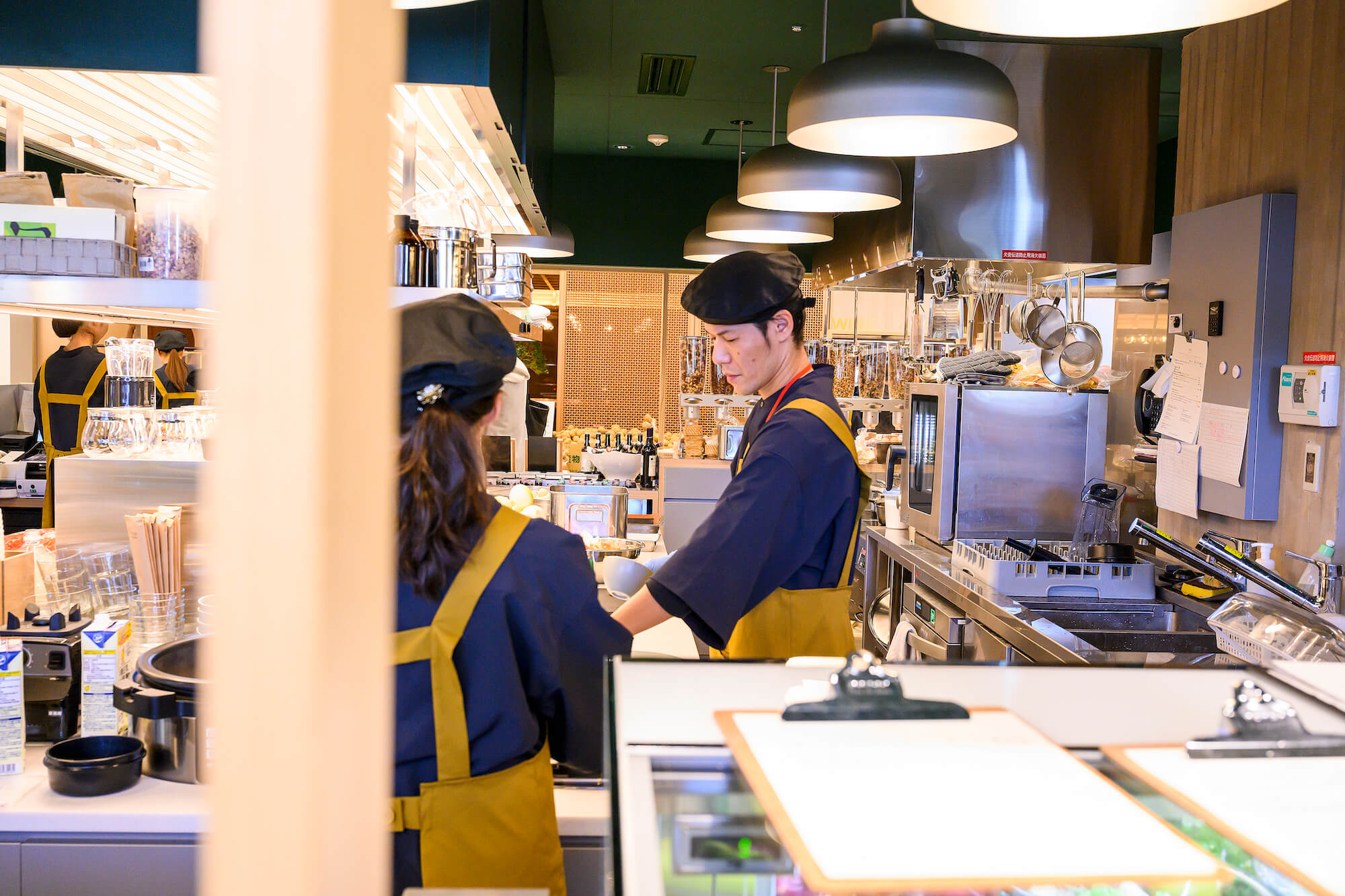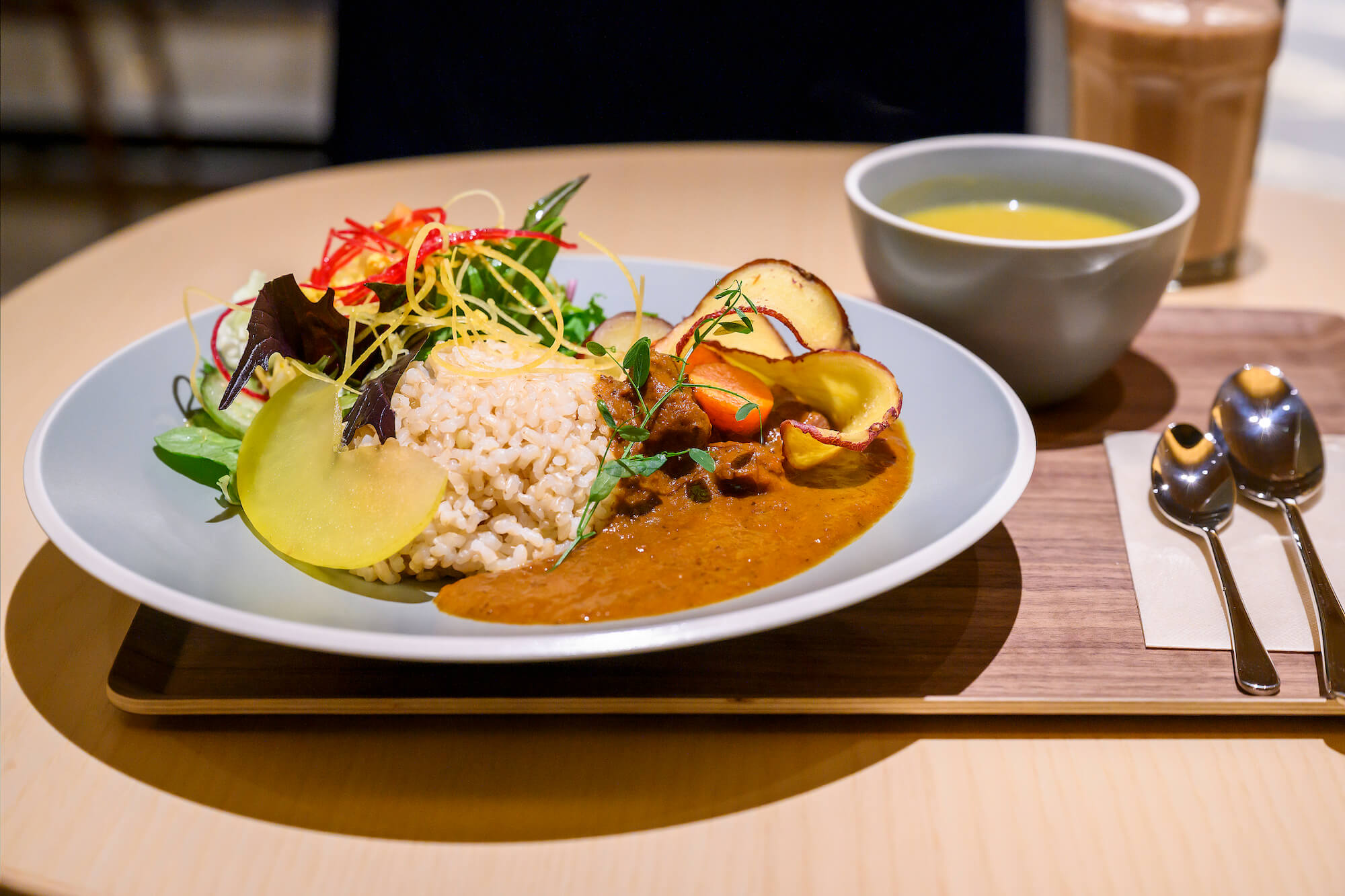 On the first floor, conspicuous were moms who came with small children in strollers and customers with families. "I'm happy that there are many things that children can eat with peace of mind," he enjoyed eating and tasting.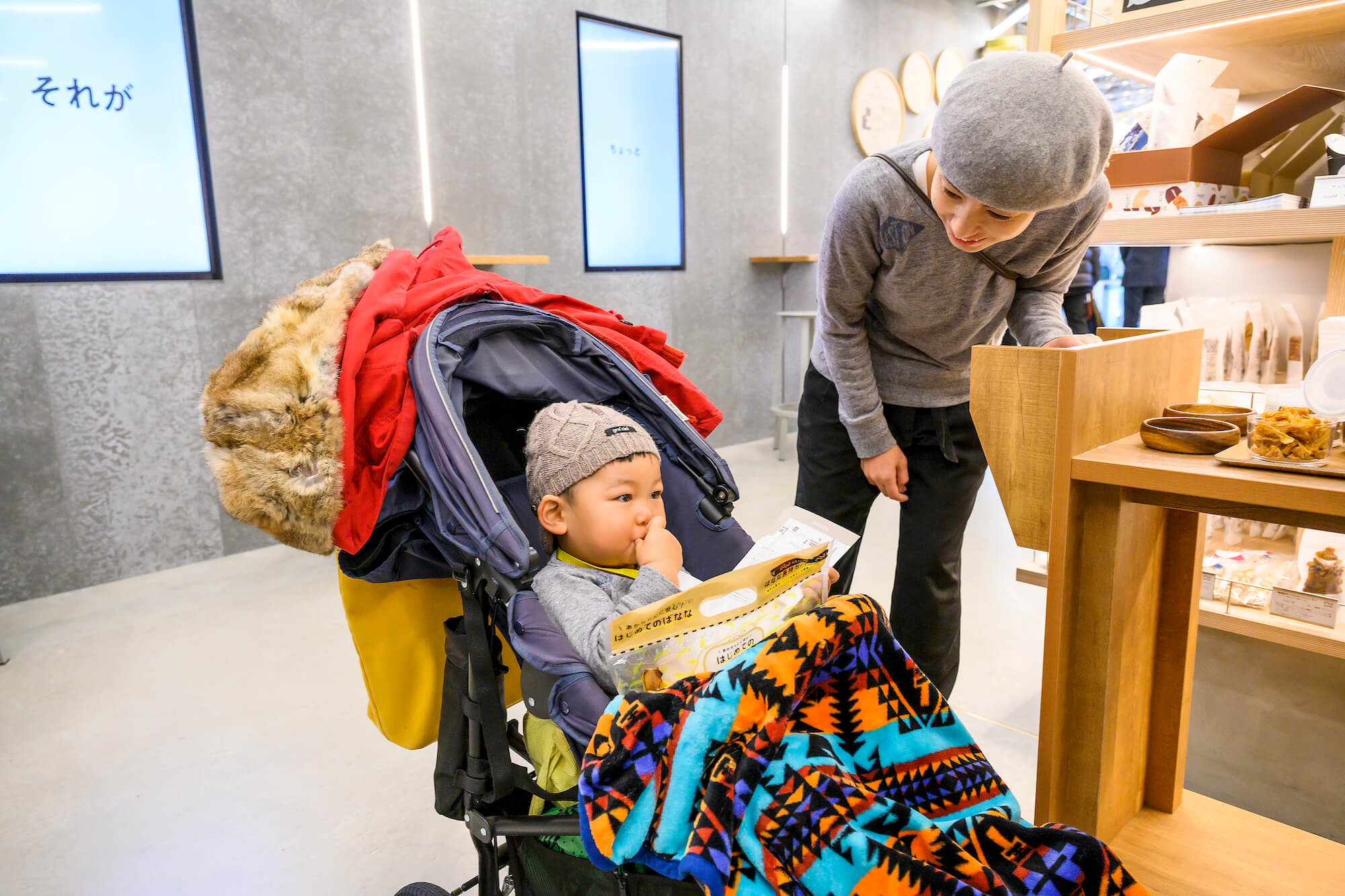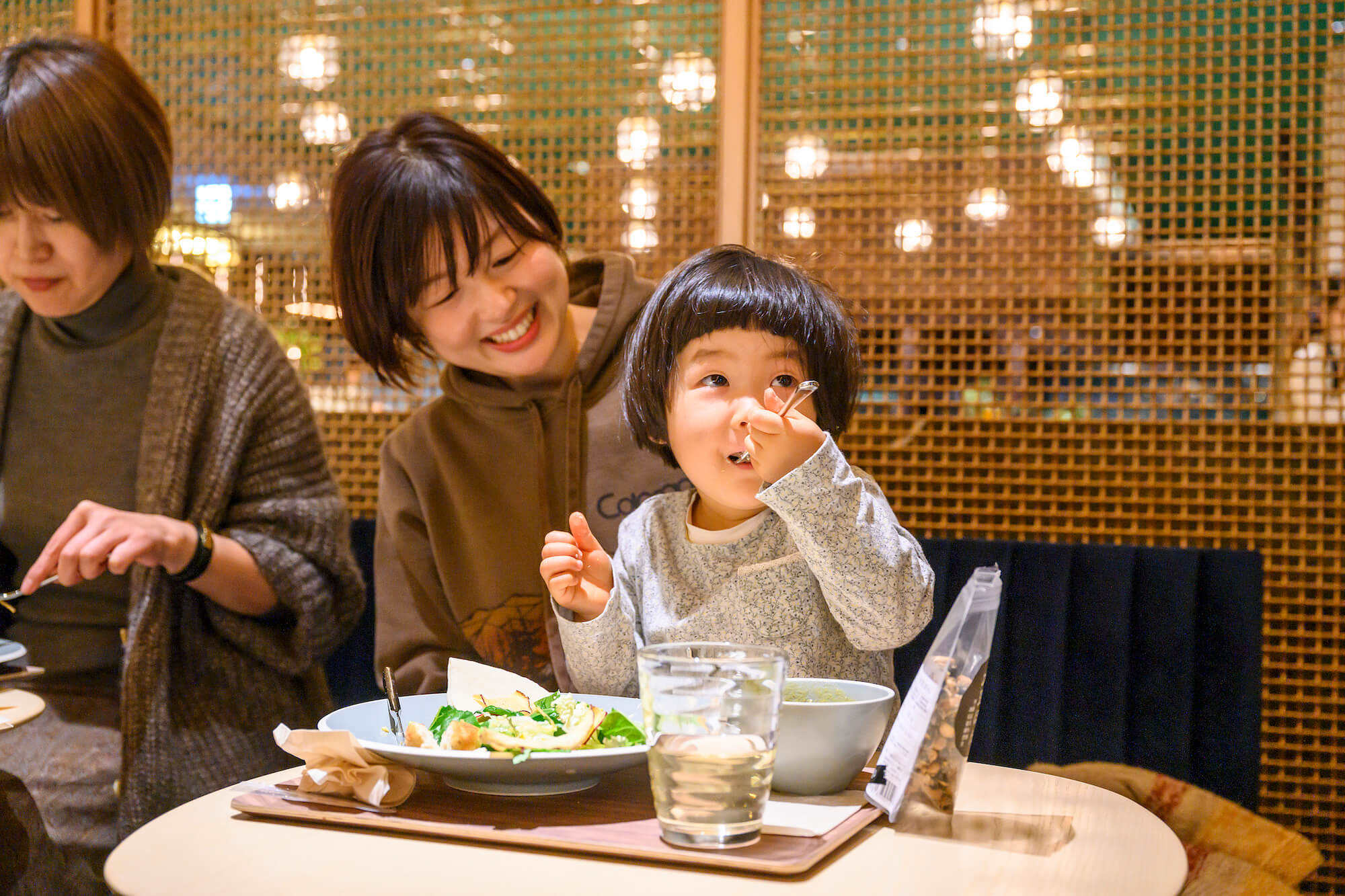 On the 1st floor, we had all-you-can-eat organic potatoes (200 yen per bag) and tasting cacao tea. Through various projects, we are trying to make it possible for you to shop while communicating the producers and our thoughts.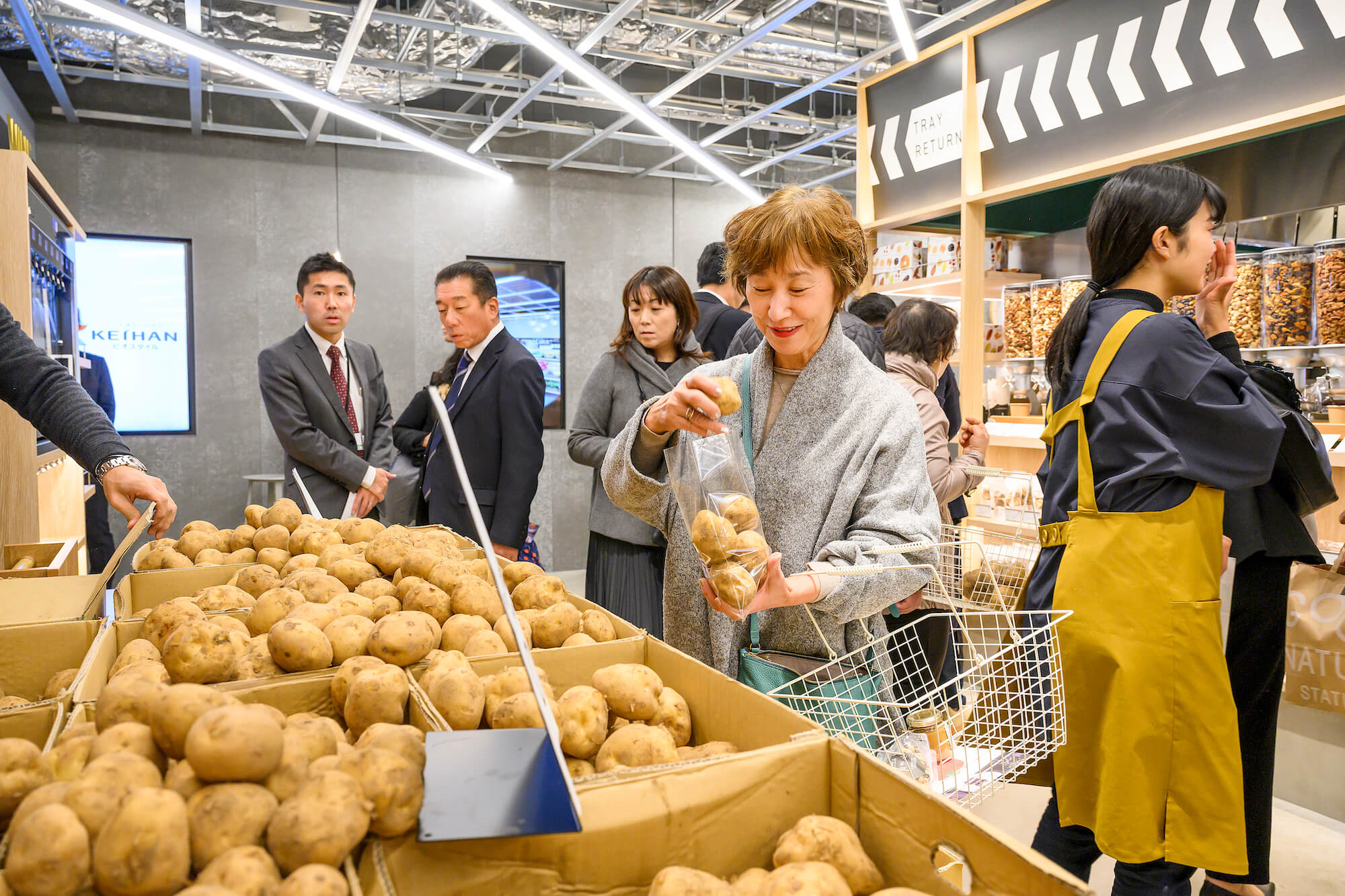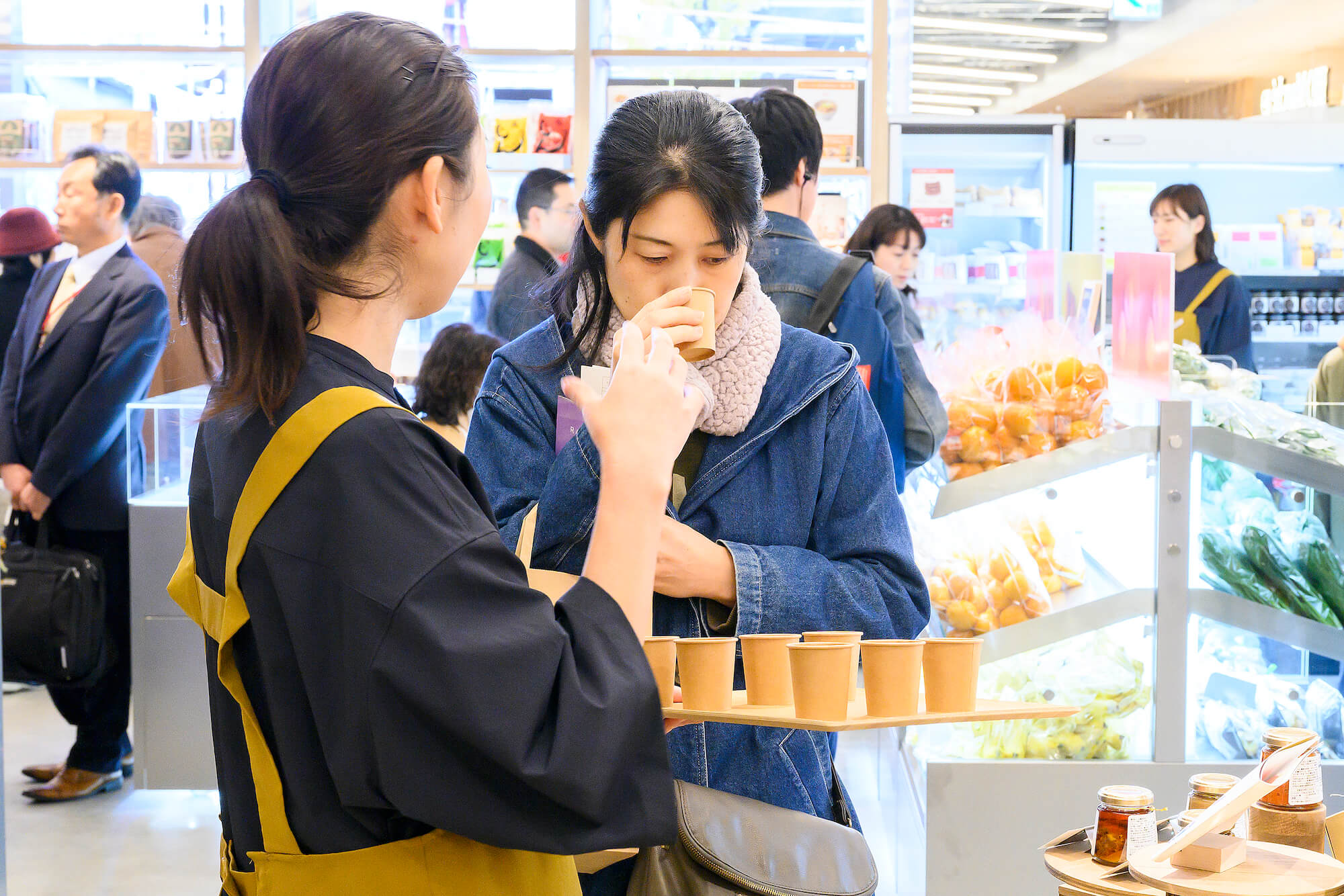 1F | Restaurant & Bar ERUTAN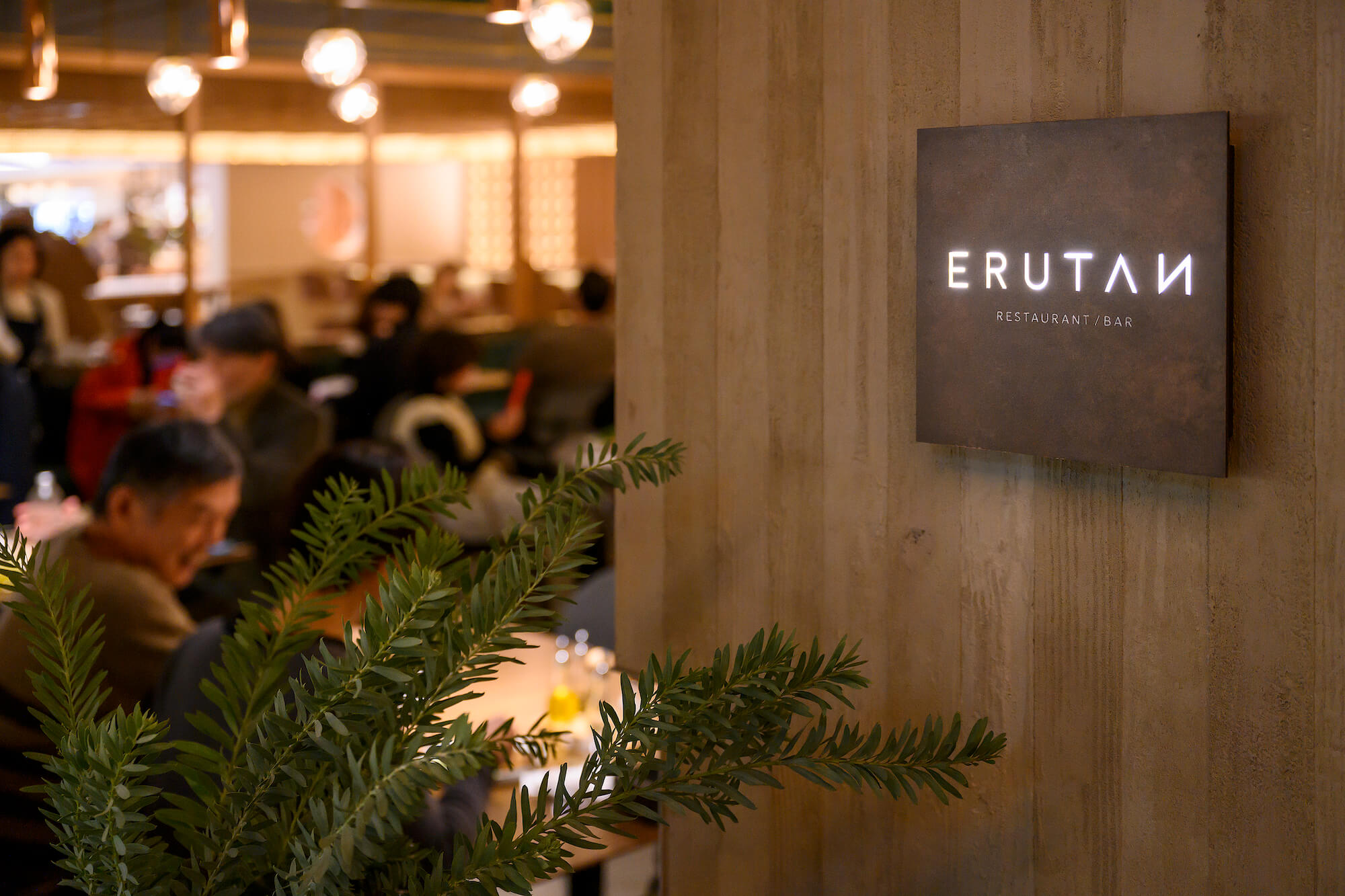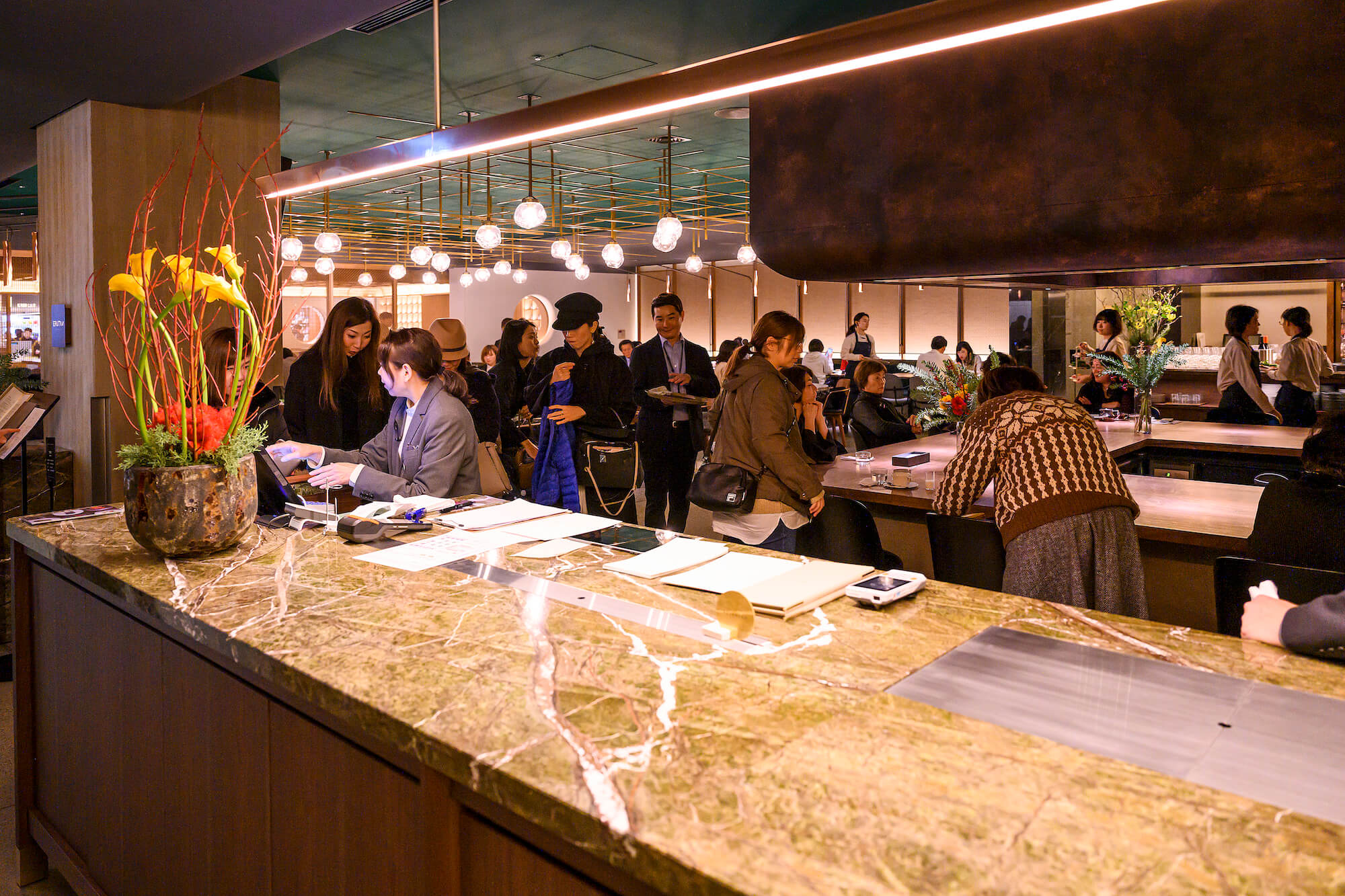 As lunch time approaches, the restaurant and bar at the back of the first floor " ERUTAN Began to be crowded with many customers. There is also a bar counter for "ERUTAN" in the TASTING BAR between MARKET. Here is a woman who ordered non-alcoholic between work. He seemed satisfied with the appearance of cocktails featuring cute flowers.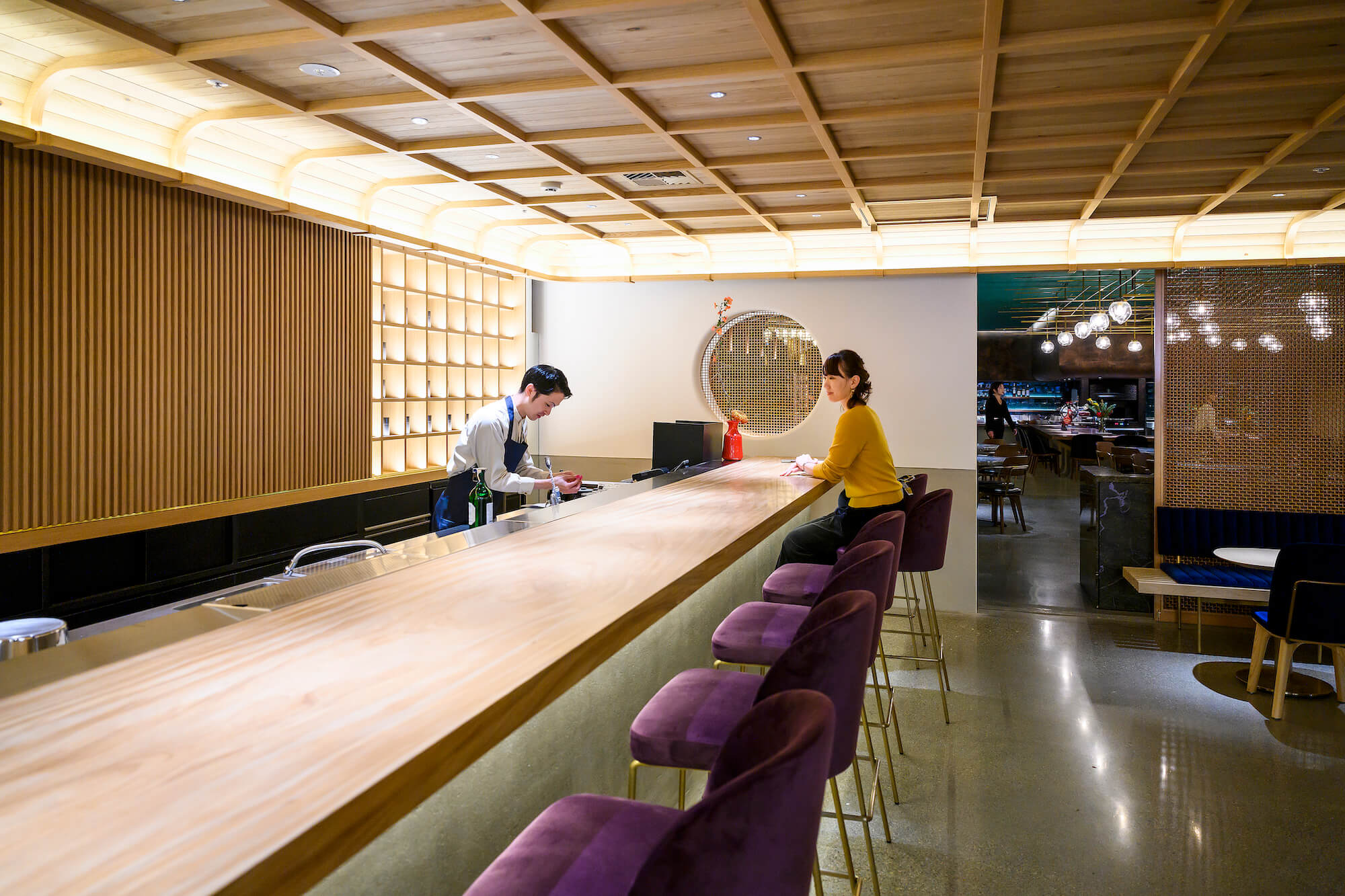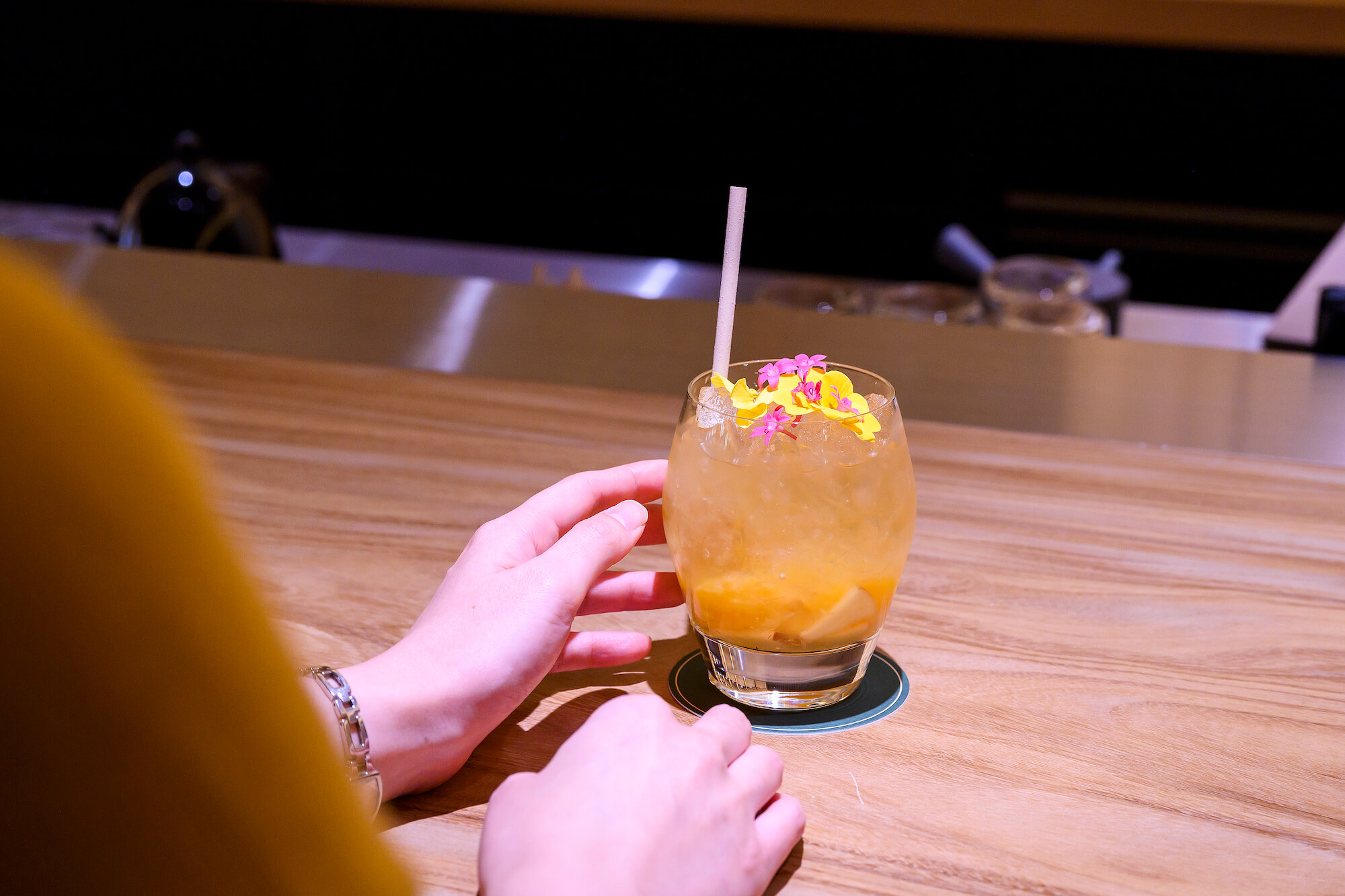 1F | RAU
Original sweets brand `` RAU Patisserie was surprised by the novel display.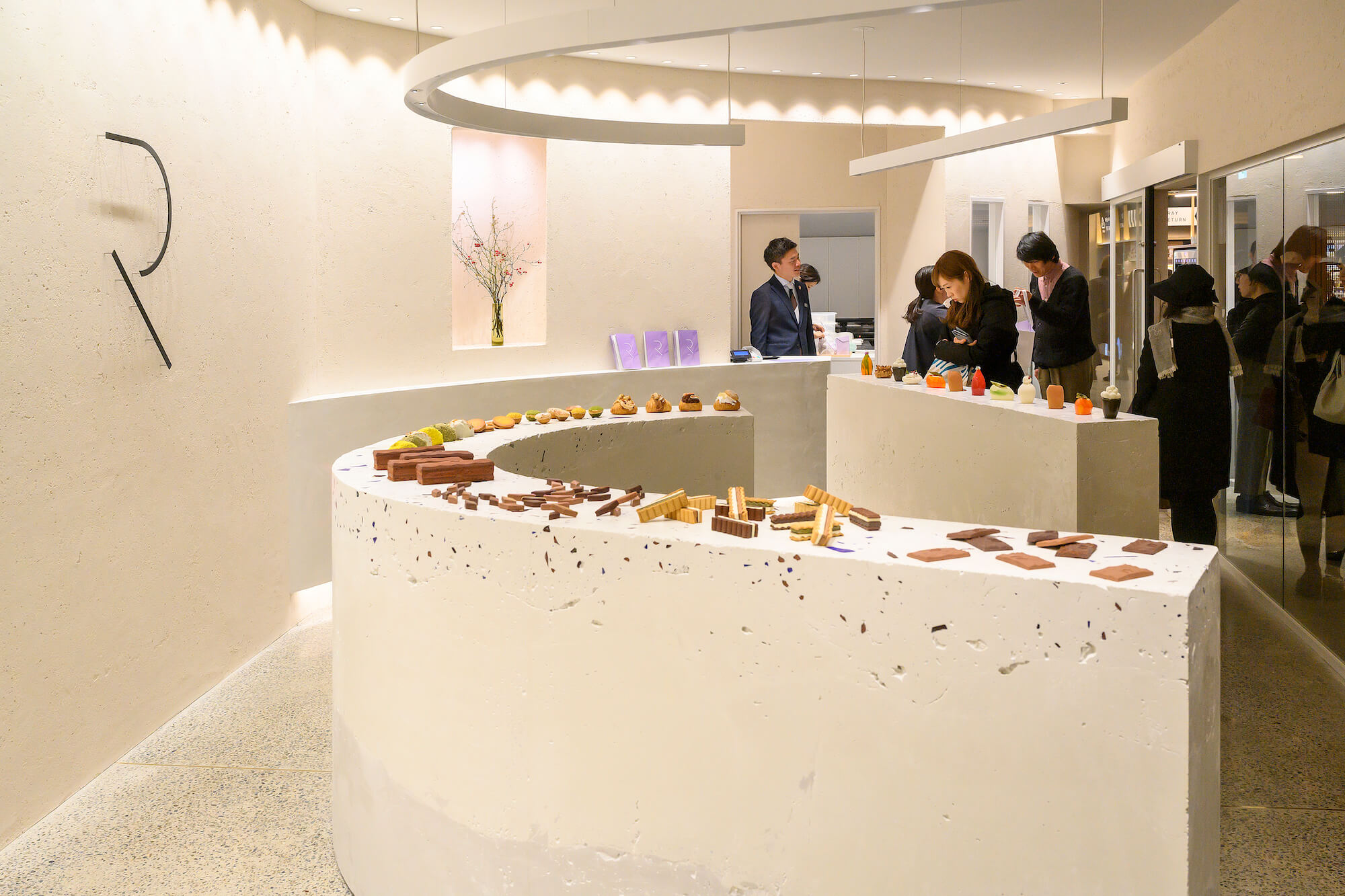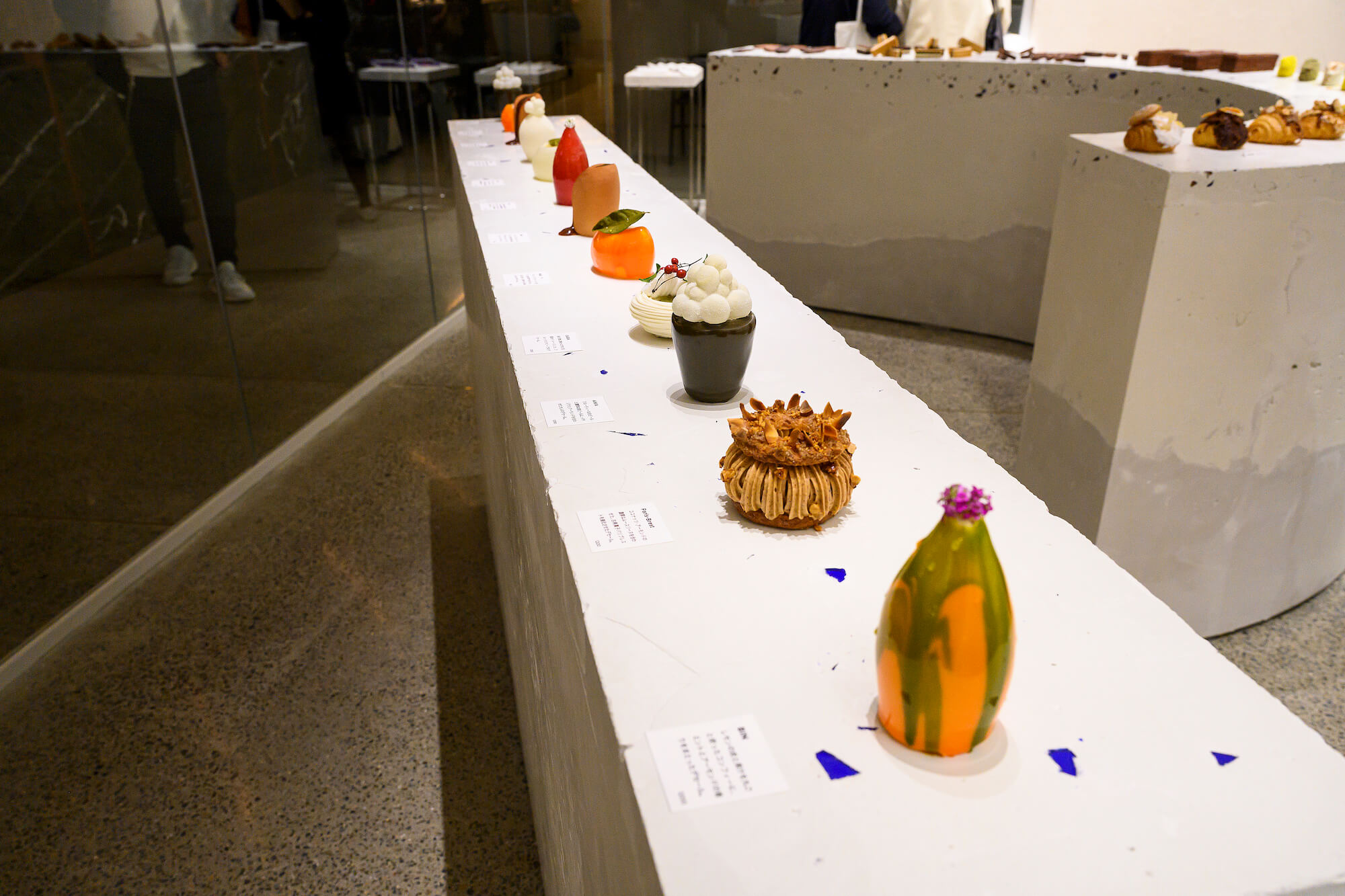 As you can see, the actual sweets are displayed as they are. Some people looked at mysterious shapes and colors and asked the staff what they were interested in. There were many women who took photos with their smartphones.
After the opening ceremony, there will be a stall Shop front of the entrance on the first floor. We will be holding in the future, so please drop in.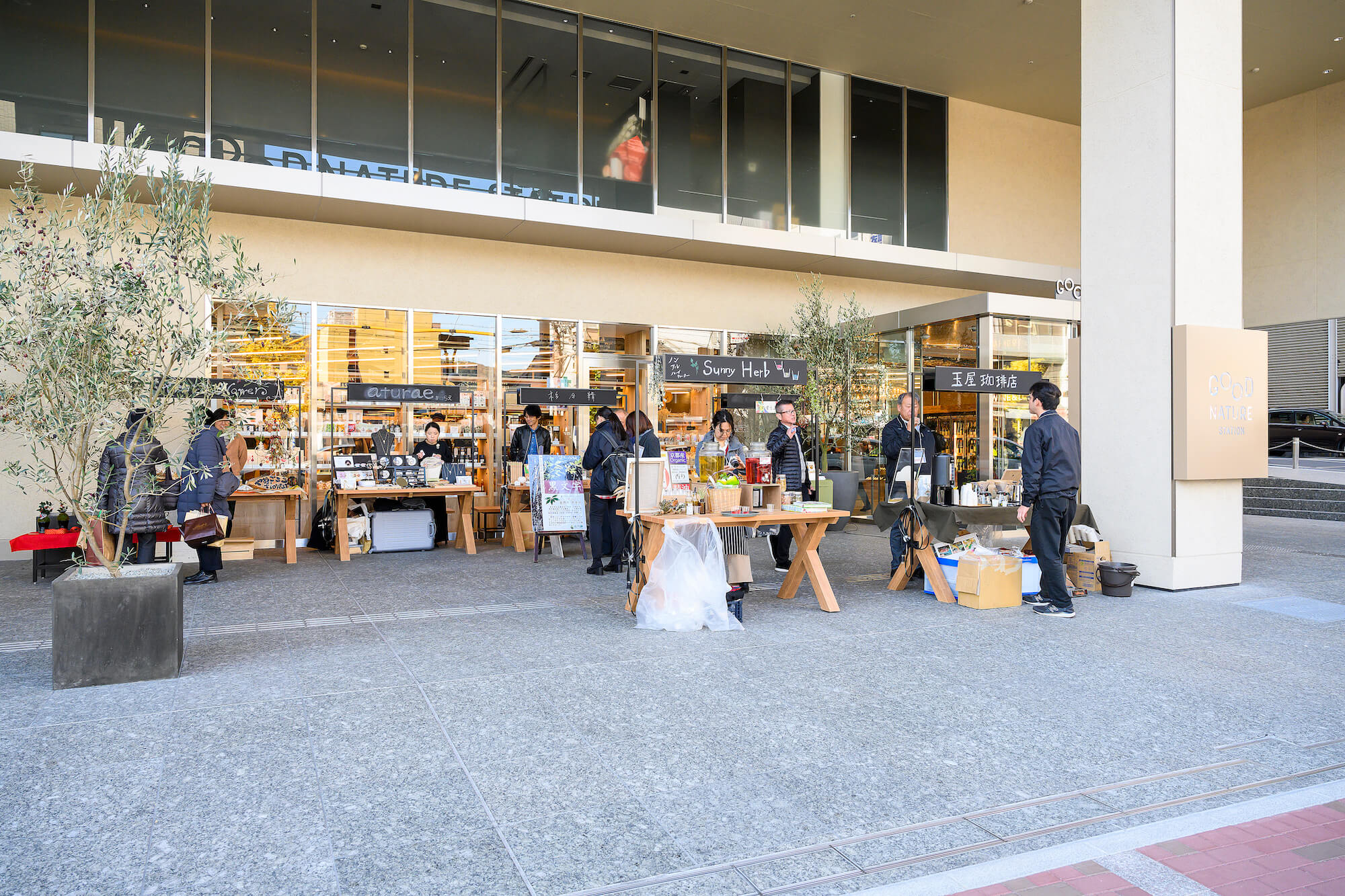 ↓↓↓開業当日の3階の模様はこちら↓↓↓
 
関連記事:ついに開業の日を迎えた、 GOOD NATURE STATIONの始まりの1日 —たくさんの物語が集う3階—
GOOD NATURE JOURNAL editorial department