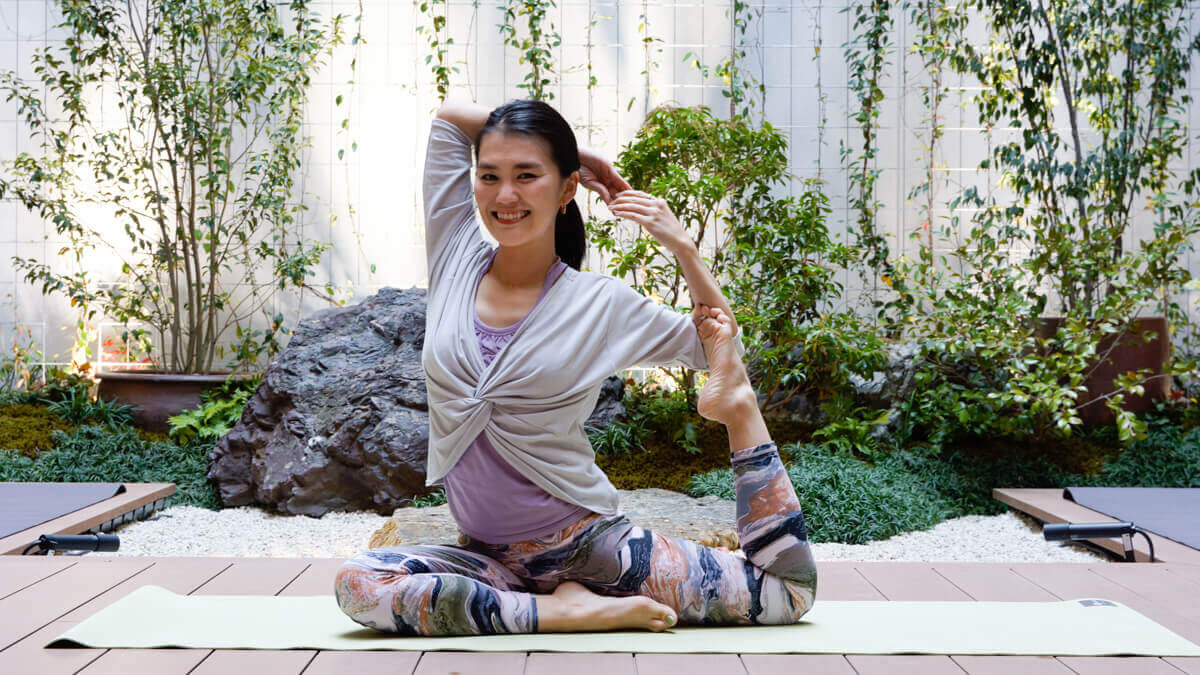 2023.4.1 (Sat)
~2023.9.30 (Sat)
Entry fee:

1,000 yen (tax included)

place:

GOOD NATURE STATION 3rd floor studio
*Apology* Currently, "Morning Yoga" is temporarily suspended due to construction of the venue (studio). We will inform you here as soon as the reopening time is decided. We apologize for any inconvenience and thank you for your understanding.
Shijo Kawaramachi Kyoto, where GOOD NATURE HOTEL KYOTO is located, is a downtown area where many people come and go during the day.
Even in such a busy city, in the early morning, you will be surrounded by a pleasant and quiet atmosphere where you can stretch your spine.
Smartphones, personal computers, advertising panels, TVs. We receive a lot of information every day from our eyes and ears.
Occasionally, why not bring out the pleasant rhythm of your own mind and body in silence and deep breathing?
■ Date and time: Every Saturday, Sunday and Monday from 7:00 to 8:00
* Please see the hotel accommodation plan page for details.
■ Location: GOOD NATURE STATION 3rd floor studio
■ Price: 1,000 yen
■ Time required: About 1 hour
■ Items to prepare: Easy-to-move clothes and towels
* Yoga mats can be rented at the front desk.
* People over 12 years old can participate.
* Pregnant people are not allowed to participate. Please understand.
☆ Click here to reserve an accommodation plan with yoga in the morning ☆
https://go-keihanhotelgroup.reservation.jp/ja/hotels/gnh-kyoto/plans/10028706
[Lecturer introduction]
▼ Aimi Inoshita
Yoga instructor and trainer.
Lessons for about 70,000 people at a major yoga studio.
Currently working as a freelancer.
Perform temple yoga at various private temples in Kyoto such as Nanzenji and Kiyomizudera.
We are developing classes that are close to each person's worries, such as home-visit yoga.