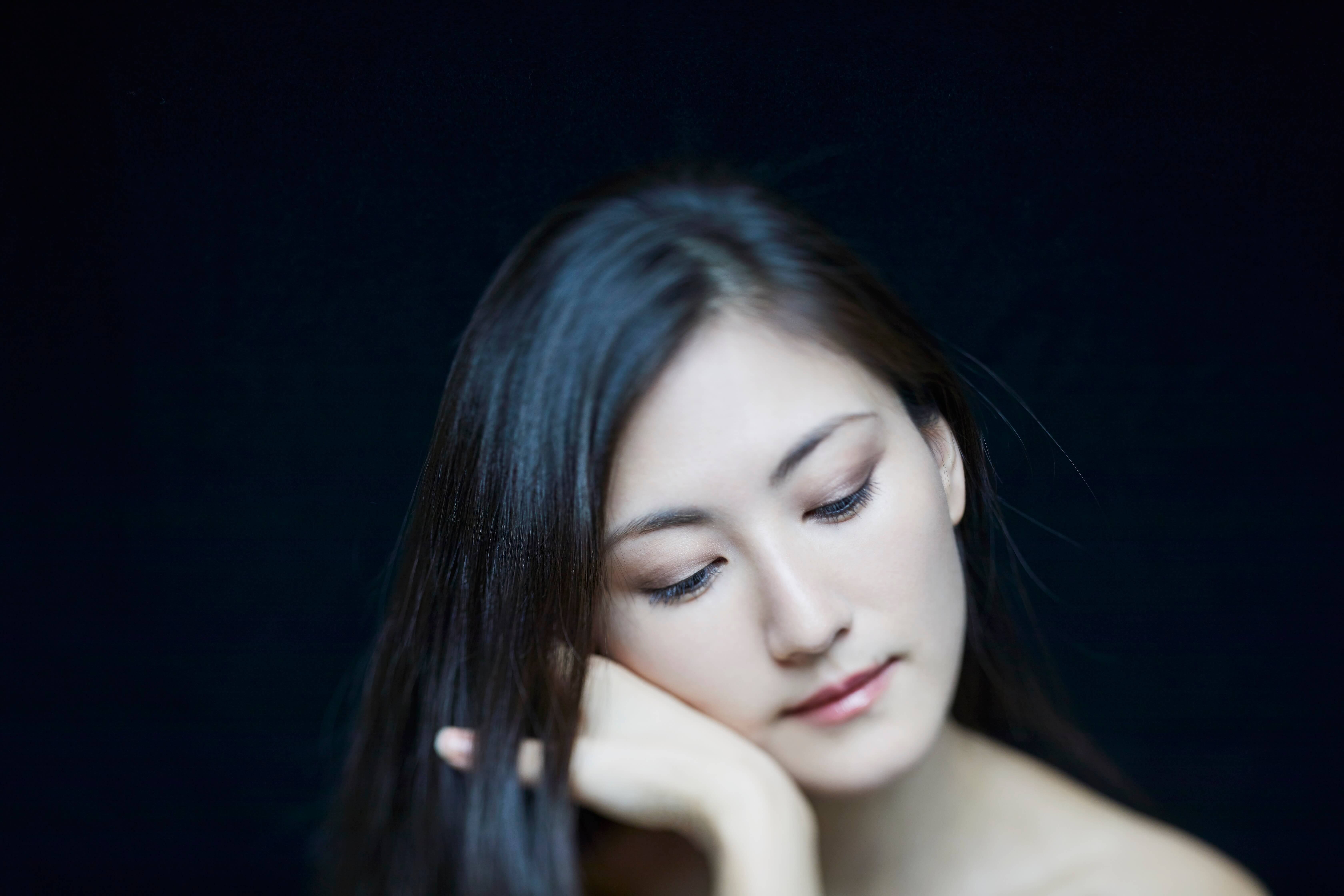 This time, GOOD NATURE STATION Soprano singer, Ayako Tanaka who became the ambassador. Kyoto Mr. Tanaka from the prefecture studied abroad in Vienna at the age of 18. Since making his soloist debut at the Swiss Opera four years later, he has attracted people from all over the world. Last year, he established the Japan Association for Music Education Program (hereinafter referred to as the Japan Association for Music Education Program), which is a SDGs activity through art. We are also taking on new challenges such as the world premiere mono opera "Garasha", which is scheduled to be performed at Kamigamo Shrine this fall. Yoshida, who is in charge of cosmetics at GOOD NATURE STATION, talked to Mr. Tanaka, who is expanding the range of activities.
Realize the abundance of greenery and thorough commitment
Yoshida: I think Mr. Tanaka has some experience visiting hotels around the world. What was your impression of GOOD NATURE STATION?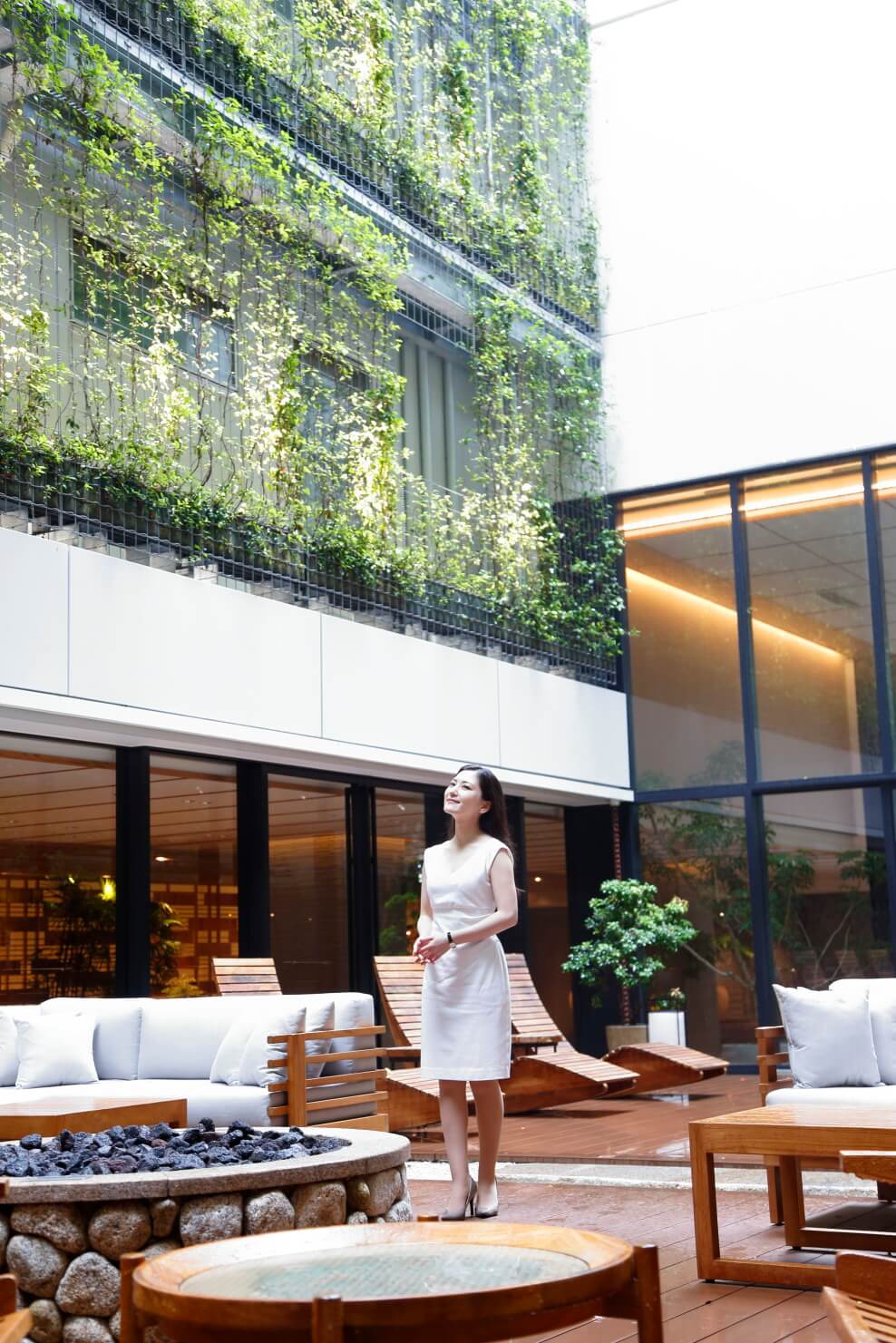 Tanaka: First of all, I think it was wonderful that GOOD NATURE STATION was able to create a green space in the middle of downtown Shijo Kawaramachi. And I feel very particular about every detail I use at hotels and at Shop. I love organic products, and I usually use them, but I was surprised to hear that the cosmetic brands NEMOHAMO and others were developed and manufactured in-house. The amenities in the hotel room are NEMO HAMO. I bring my own shampoo with me when I stay at any hotel, but I don't need it here. I'm happy as an organic enthusiast.
Organic, no need to give up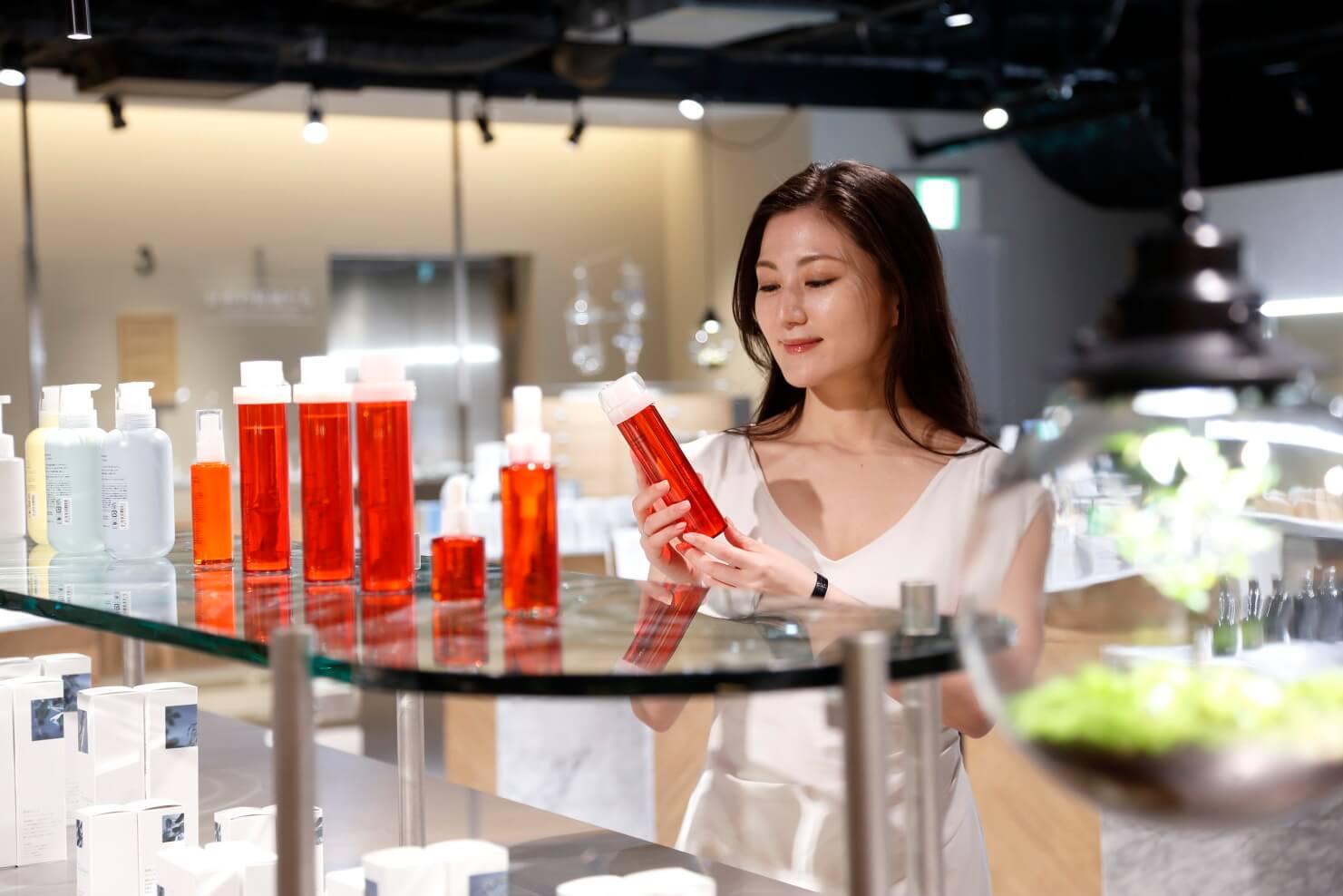 Yoshida: Mr. Tanaka was appointed as an ambassador for GOOD NATURE STATION What are your thoughts on using NEMO HAMO items?
Tanaka: Some of the organic products I've been using so far have had to give up, saying, "Because it's organic, it can't be helped." For example, after washing your face with organic soap, you may feel a little squeezed. But NEMO HAMO doesn't have to be patient. Soap has a good lather, it can be washed well, and your skin is still moist. Of course I like the scent. Also, I've been using non-silicone shampoos since I went to Europe, but after washing, my hair was usually dull. That wasn't the case with NEMOHAMO's shampoo, and I wondered, "Is this really non-silicon?" When I listen to it, I am particular about the ingredients and it is good for the environment. So I was really impressed with the finish.
Through the arts, activities aimed at the next generation
Yoshida: By the way, I heard that this stay in Japan was in preparation for the world premiere mono-opera "Garasha" scheduled to be held in November. This project is an initiative of the Japan Association for Music Education Program, which Mr. Tanaka represents.
Tanaka: That's right. We visit Hosokawa Garasha to places related to it and ask companies to cooperate. Actually, when I met GOOD NATURE STATION, I asked for support of this performance. The Japan Association for Music Education Program is an organization established with the aim of "creating a sustainable opportunity to discover the possibilities for the next era through music and art-related education and international exchange." GOOD NATURE STATION to operate a BIOSTYLE also髙原president of the (at that time), received a sympathy to our concept, we have received support.
Yoshida: What are your thoughts on this activity?
Tanaka: The reason I've been able to play music so far was because I wanted to give back to my parents and the people who supported me. Someone told me "I'm fine" after listening to my song, so I was able to continue. So I want to do something useful to others as well. That's why I arrived at the promotion of SDGs through art. So I set up a corporation and decided to do two projects. One is an exchange project between an Argentine youth orchestra and Japanese children. And the other is the world premiere mono opera "Galasha".
What I want to convey as a Japanese musician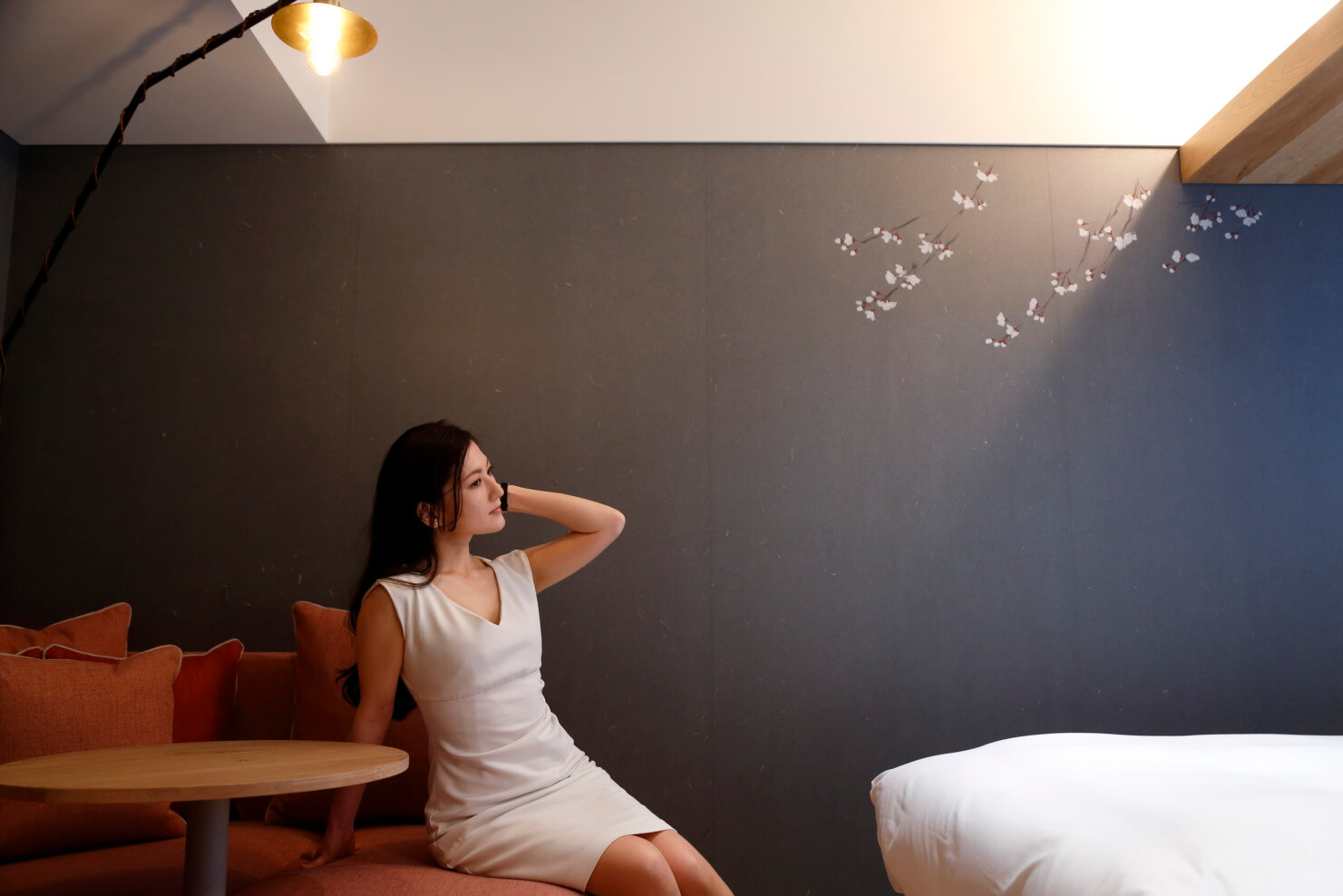 Yoshida: Garasha is Hosokawa Garasha, the daughter of Mitsuhide Akechi and Tadaoki Hosokawa's room. It is said that the fierce end was reached before the battle of Sekigahara. Why did you choose Garasha as the theme?
Tanaka: I think Garasha is a Catholic and it's easy for the local people to understand even when performing abroad. In addition, Garasha is an independent woman who adheres to her will. I think it is of great significance in this era that the theme is that such women were in Japan hundreds of years ago.
Yoshida: I have high expectations for the world premiere at Kamigamo Shrine in autumn.
Tanaka: I definitely want to make the premiere in Kyoto, and this time, I was only allowed to have a connection with Kamigamo Shrine, one of Kyoto 's leading shrines. It will be performed outdoors with only one book. I use this style because I can produce top quality opera with a minimum budget and equipment anywhere. If this is done, it can be performed even if you are not in the theater, and can be seen by many people. People all over the world still don't know about Japan. Some people don't even know that sushi is Japanese. Japan has its own spirituality, and I think it has a strong commitment to beauty that is comparable to Europe. I want to convey that part to the world through art.
The world premiere mono opera "Galasha" will be held on November 20, 2020. What kind of atmosphere is filled with Tanaka-san's singing voice in the precincts of the sacred Kamigamo Shrine? I'm looking forward to it.
Ayako Tanaka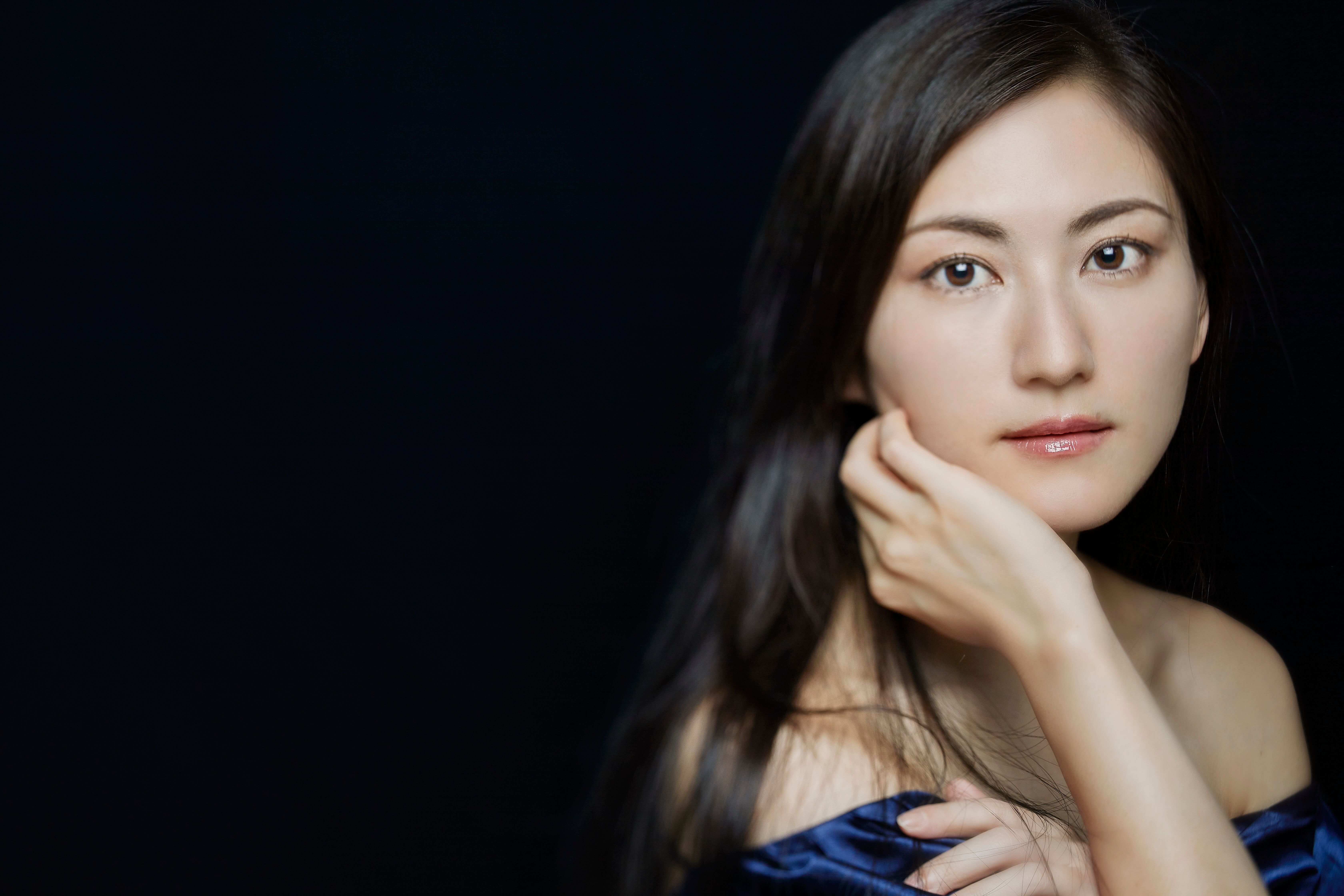 Studying alone in Vienna at the age of 18. At the age of 22, he made his first solo and youngest soloist debut at the Bern State Opera in Switzerland.
The Austrian government officially sponsored Mozart's "Magic Flute", starting from the role of Austrian representative at the International Belvedere Opera Operetta Competition as a representative of Austria, and the role of Olympia in the Opera of the Volksoper Vienna. The role of "The Queen of the Night" in 2012, for three years.
Japan-French Friendship In 160, a recital concert was held on the premises of the Louvre Museum as an official event of the Japanese culture and arts festival "Japonism 2018" that was held throughout France, mainly in Paris. Debuted in England at a regular concert with the London Royal Philharmonic Orchestra. Received the best premiere award in Argentina.
In Japan, since the debut album release in 2014, he has been performing performances such as recital tours and appearances at major concerts of major orchestras every year. There are many media appearances such as "Passionate Continent", "White Museum" and "Untitled Concert".
Named as one of the 100 most respected Japanese by Newsweek magazine in 2019.
Japan Association for Music Education Program / Representative Director
Kyoto, living in Vienna
▼ Official website
▼ Instagram
GOOD NATURE JOURNAL