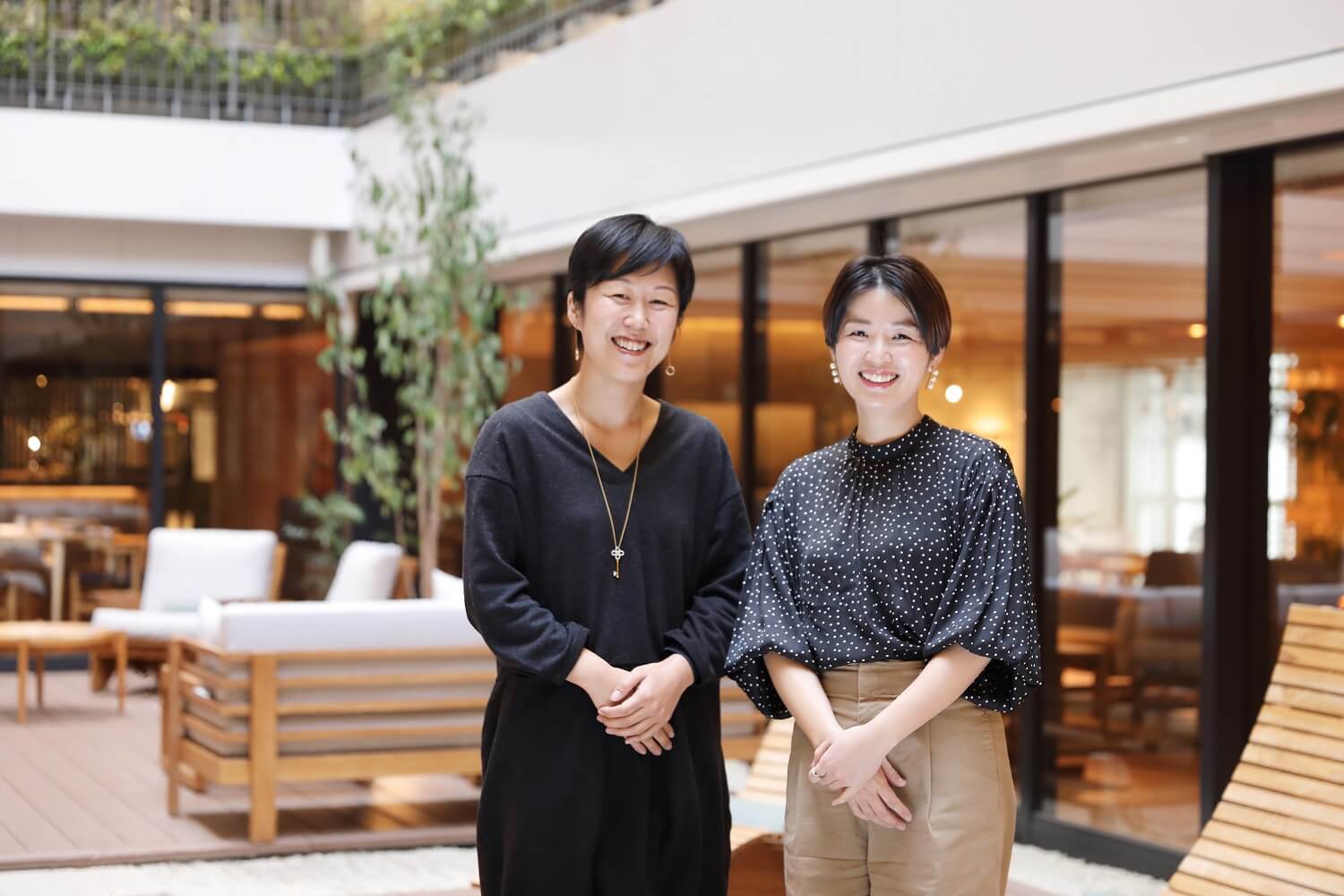 What is "bio"? What is "GOOD NATURE"?
Before the opening of GOOD NATURE STATION, members of BIOSTYLE Co.,Ltd., which operates facility facilities, were learning from various places in order to materialize the concepts that they should value. One of them is the "Innovation Curator School" hosted by the Kyoto Institute of Social Innovation (SILK). In other words, Haruna Yamanaka (left) and Kei Sugihara (right) of SILK, our "teachers", talked about the potential of GOOD NATURE STATION from the perspective of social innovation.
Creating a "Yoshikata Yoshi" Business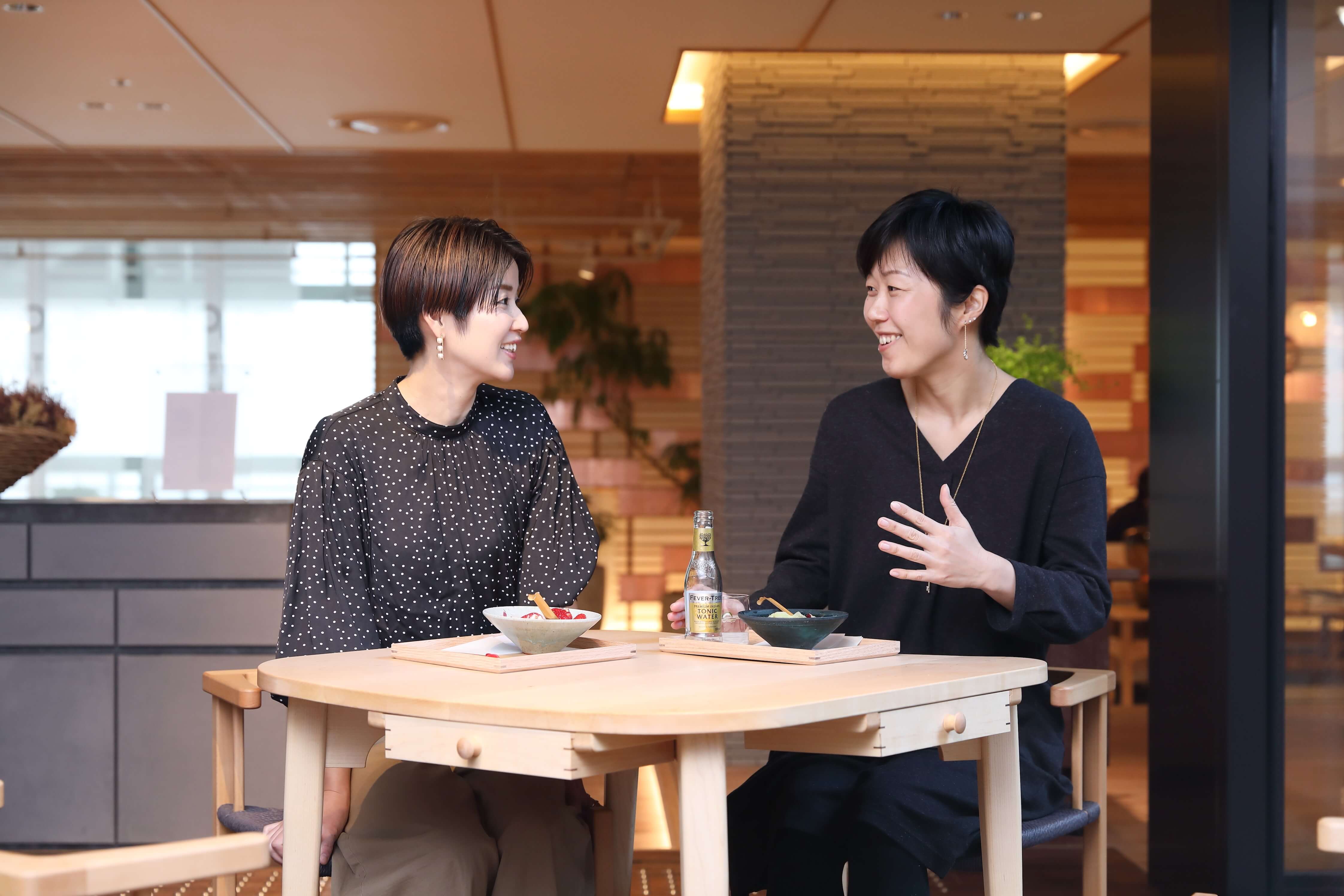 Kyoto City Social Innovation Institute (SILK) is, to the 2015 Kyoto "by the city of Kyoto is the Institute was established as a base of the City Social Innovation Cluster Concept". By supporting businesses, citizens, NPOs, and universities that engage in "social business" that solves social issues with business methods, we work to spread values that are not overly efficient or competitive.
The "Innovation Curator School" (hereafter referred to as "Curator School") is a place for learning to foster an innovation curator who aims to create a sustainable society using business methods. Through discussions with the school director and guest speakers, and learning from each other, students will learn how to create a business of "Yoshikata = Yoshikata (Seller, buyer, society) + Future Yoshi".
GOOD NATURE STATION and SILK met when we invited Mr. Tamae Takatsu, the curator of the curator school, to participate in BIOSTYLE training. At that time, at the recommendation of Mr. Takatsu, Eiji Takahara President and Representative Director, and Yoshiyuki Motoyama, Store Development Department Manager of the EAT (Market) Sales Department, applied for the third term of the curator school.
Rethink their role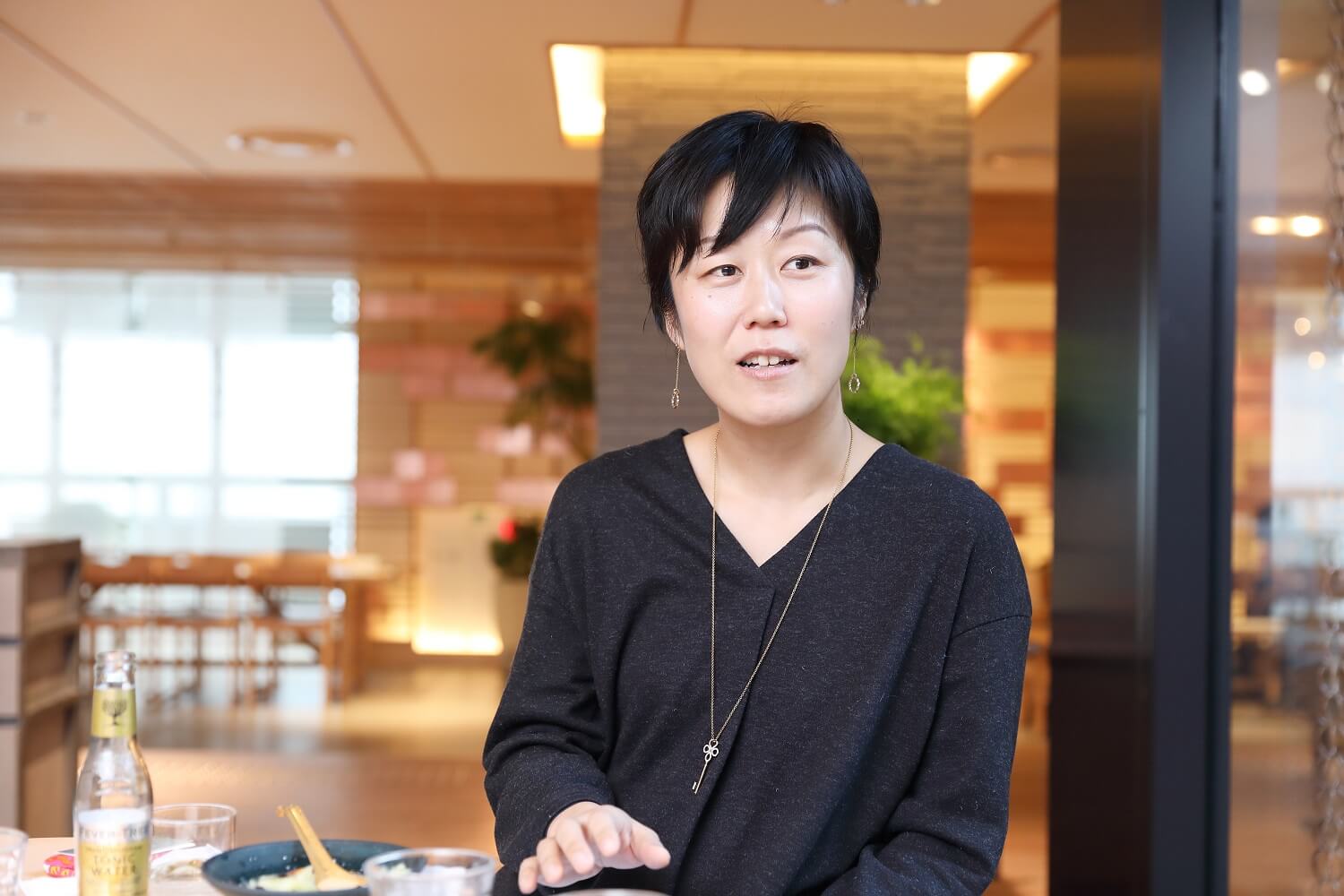 Yamanaka: "In the curator school once a month, Mr. Takahara made a presentation about" What is bio? "And Mr. Motoyama made a presentation on producers he met in various places. What is a mechanism that makes producers happy by handling products at the facilities of Keihan Holdings, a company? ", And reworked a new scheme. He was very eager to take the course."
Based on discussions with Mr. Takatsu and other students, the two brushed up the concept of GOOD NATURE STATION from their respective perspectives toward opening a business. In addition to dealing with crops and commodities handled by producers, we have created ways to engage producers by connecting them through GOOD NATURE STATION and utilizing them in new product development.
Also introduced are companies that have been certified by Kyoto City and SILK as "Company Certifications for the Future 1000 Years". Currently, GOOD NATURE STATION are dealing with "IKEUCHI ORGANIC" and " Fermented dining room antelope Is actually born through SILK.
What is the impact on Kyoto?
The two have seen various social innovation cases through the curator school. How do you see the GOOD NATURE STATION facility, which aims for a sustainable society through business methods?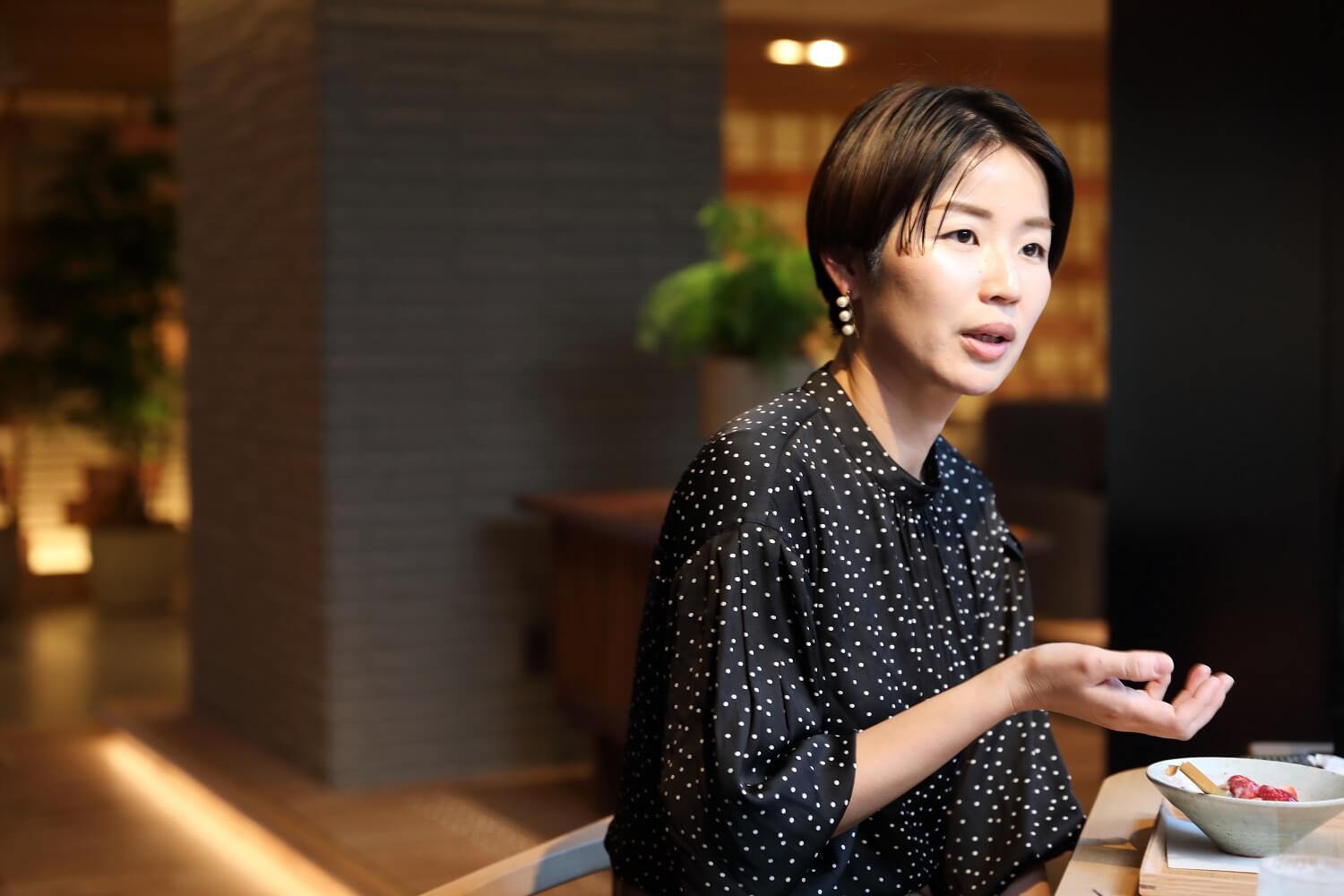 Sugihara: "I'm drawn to the novelty of buildings and this space itself, but 5GOOD (being healthy and happy for the body, mind, region, society, and the earth) is a further criterion for selecting things and things. It was an impressive point that it was not the purpose of attracting many people and making a profit like in the past business, but that it was a business by a community that really sympathized with the concept of the facility. I think the strength of GOOD NATURE STATION lies in the facility's desire. "
Yamanaka: "I think the impact of a major corporation, Keihan Holdings, working on creating a sustainable society is extremely significant. I think it will expand to the general public with a different scale than before. There is also hope that producers will place new products in GOOD NATURE STATION, which may create a new connection.This entire facility works to create a sustainable society. It could be a medium to introduce the producers. ''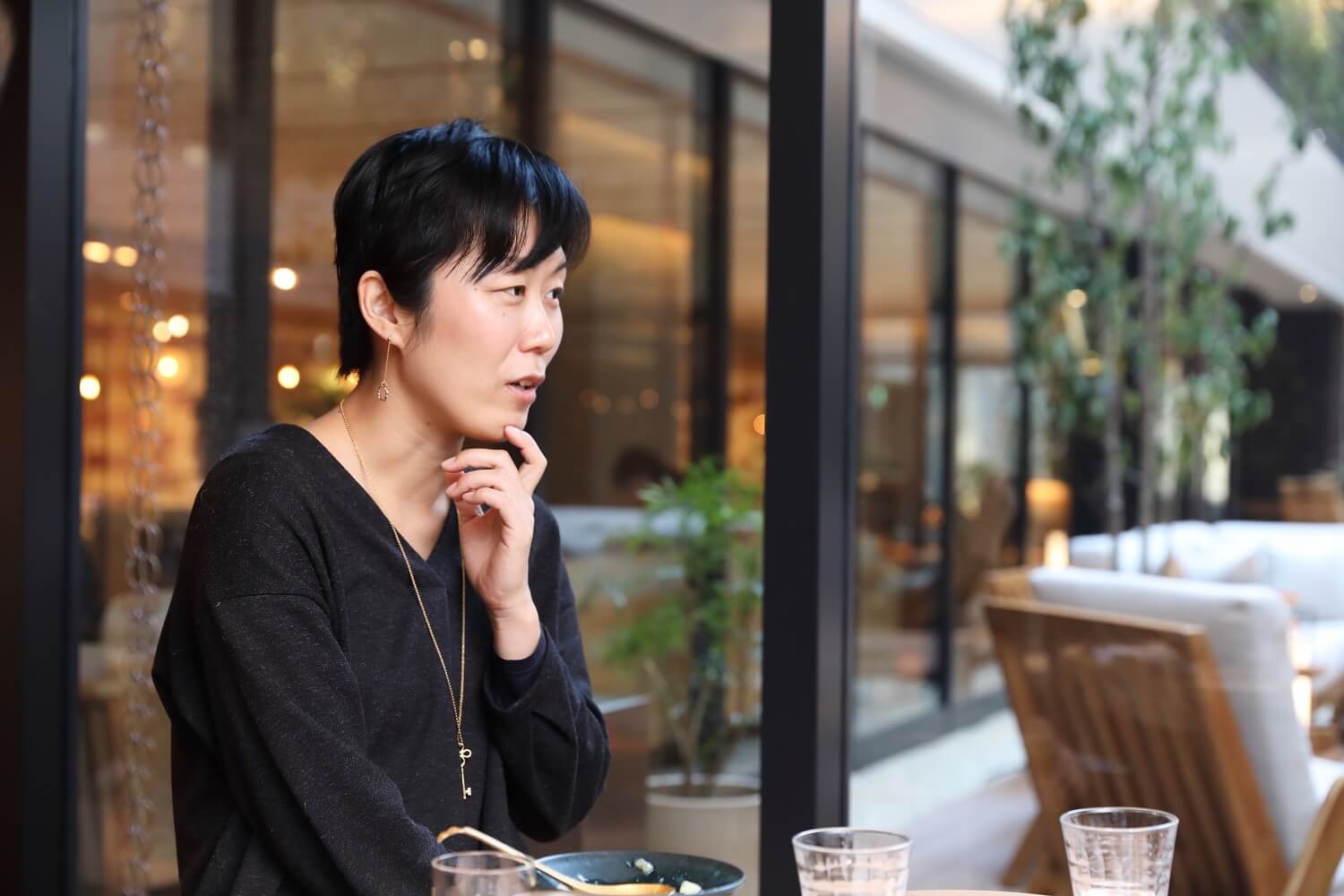 Two people who are familiar with the social innovator at Kyoto often meet and meet at GOOD NATURE STATION. "At Kyoto, it could be a hub to connect those who work on social innovation," he said.
Extend the concept through fans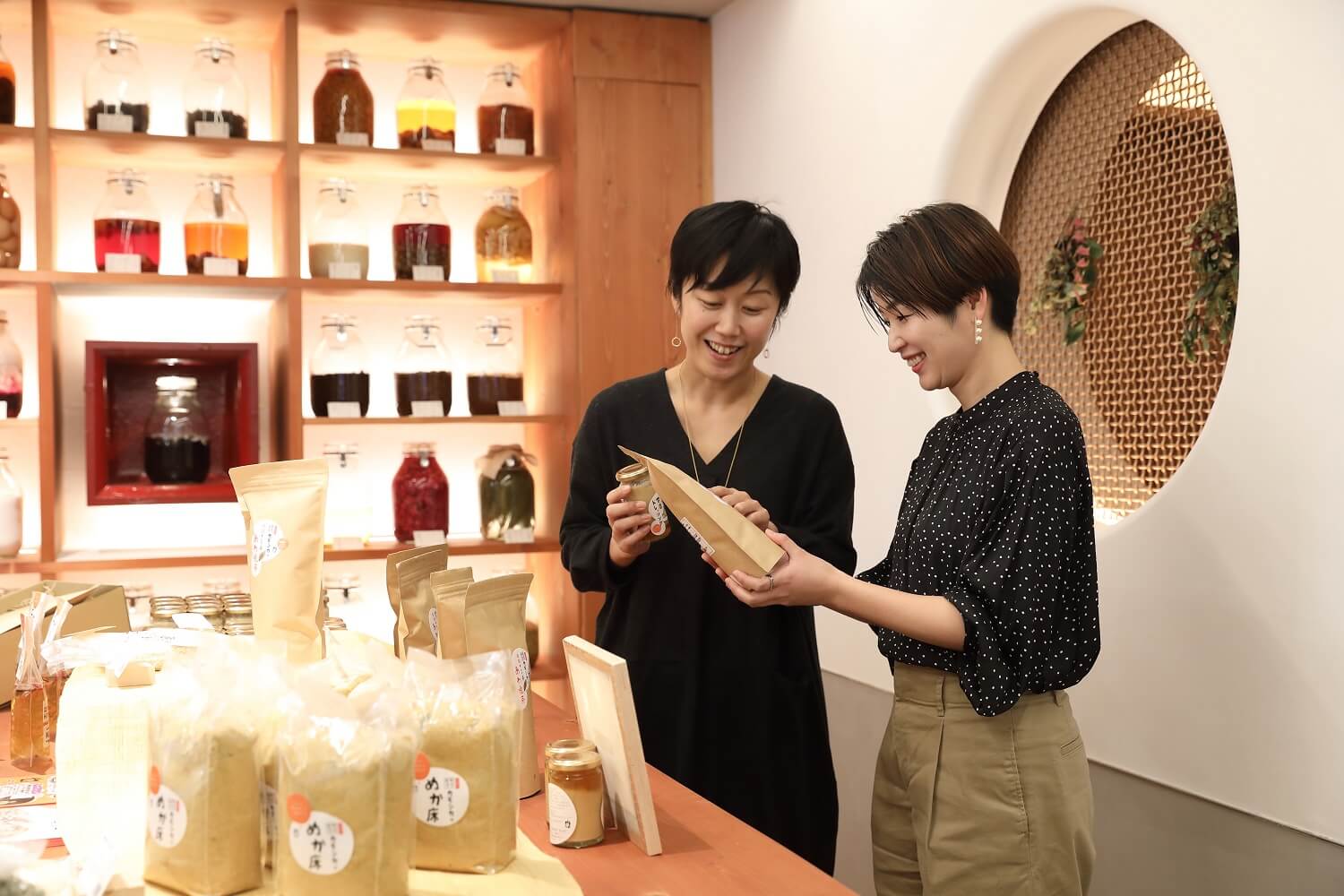 Mr. Sugihara and Mr. Yamanaka told us about their favorite items from GOOD NATURE STATION. Sugihara visits the organic vegetable section of the GOOD NATURE MARKET on the first floor to visit the bag-selling Anno potatoes.
Sugihara: "It's sweet enough to say," Is this a sweet? "It's just a small snack in a bag, and it's just the right size for a child's snack. There are times when I don't, but I feel like I'm trying to sell really good food while also cherishing the producers. ''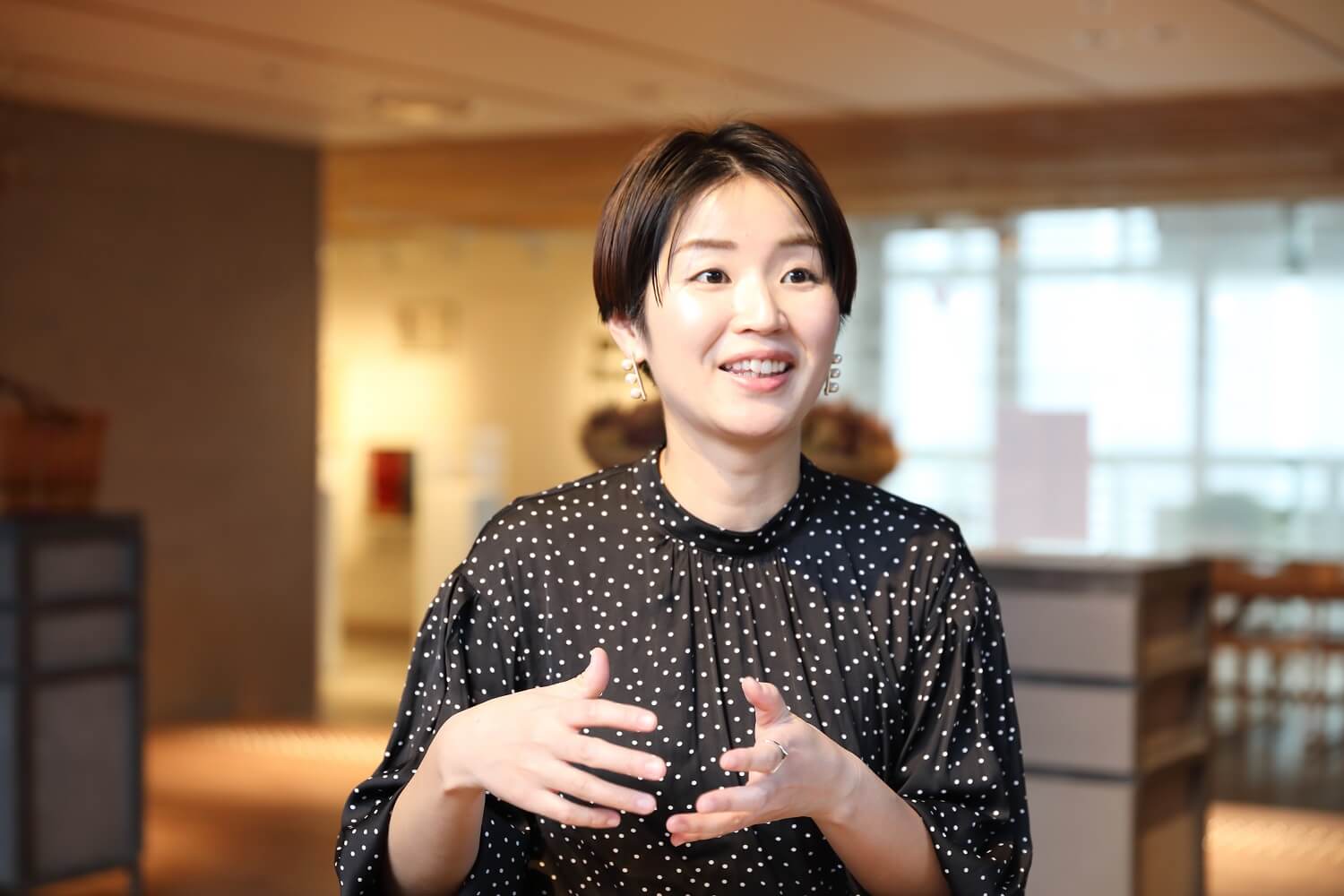 Sugihara also says, "Is shopping at GOOD NATURE STATION going to be a fan of products and staff?" He pointed out that the connection between customers and staff is easy to be created through sympathy with the attitude of the facility, and I hope that this will lead to the spread of the GOOD NATURE STATION concept to the world.
Propose lifestyle itself
On the other hand, Mr. Yamanaka's favorite dish is "Uneno", which is also sold on the first floor. He seems to be dropping in after work.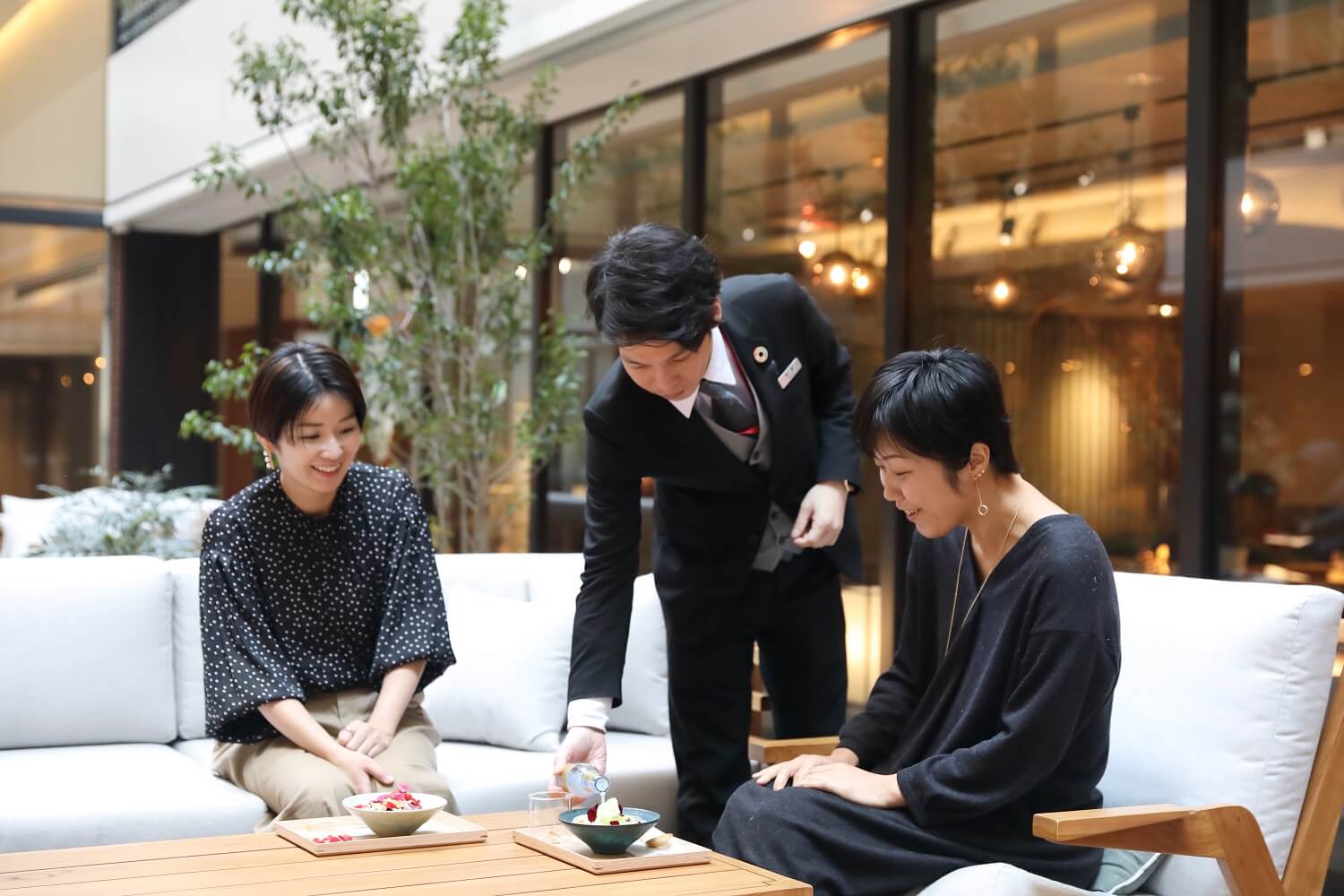 Yamanaka: "I like the cake of RAU CAFE on the 3rd floor, and I enjoy tasting the wine on the 1st floor. The other day, I received a brass pickle set of the fermented dining room antelope purchased here. I think it's a gift that suggests the lifestyle itself of pickling pickles.GOOD GOOD NATURE MARKET also has a "Kamoshi shelf" that expresses the fermentation culture that the fermented dining room antelope sends. I guess that by showing, there will be more people who want to incorporate it into their lives. ''
"Every time I come here, I meet new discoveries," says Yamanaka. GOOD NATURE STATION also received the advice, "Is it possible for customers with close sensibilities to come to the shop because they have a close sensibility?"
By making use of the advice we received this time, GOOD NATURE STATION will pursue its potential as a social innovation hub that connects the empathy created by producers, customers and staff.
Haruna Yamanaka (Yamanaka Haruna)
Kyoto City Social Innovation Institute Innovation Coordinator. (Ltd.) through the planning positions in recruitment, from the 2009 Kyoto formulation of the district master plan, work for regional revitalization as the city town planning advisor Shop perform. Incumbent since 2015. Launched "Certification of a company that will spin for the next 1000 years" and "Innovation Curator School". Since 2020, we have co-hosted a co-creation leadership facilitation school where students can learn the leadership needed in the VUCA era.
Megumi Sugihara (Megumi Sugihara)
Kyoto City Social Innovation Institute Concierge. From Nara. He was fascinated by Kyoto while studying at university. After graduation, he worked for an airline and worked as a cabin attendant. Retired after giving birth. In 2012, Kyoto Sangyo University, Kyoto again as an assistant of the City Social Innovation Institute Omuro Etsuga director Kyoto to. Incumbent from 2016. Representative / producer of "my turn", a life work team for mothers working mainly in Kyoto city.
Kyoto City Social Innovation Research Institute
https://social-innovation.kyoto.jp/
GOOD NATURE JOURNAL editorial department
TAGS