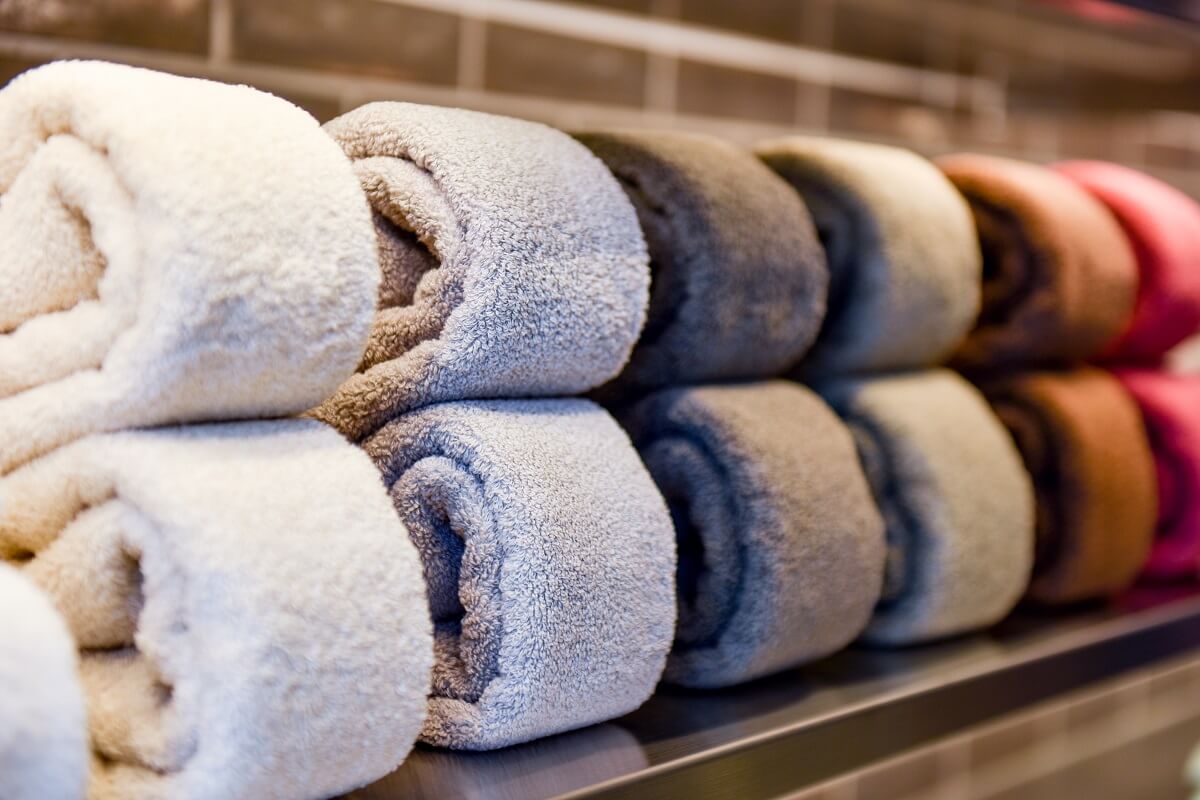 GOOD NATURE HOTEL KYOTO guest rooms are always stocked with "IKEUCHI ORGANIC" towels based in Imabari, Ehime Prefecture, known as the towel kingdom. As a hotel that promotes sustainable initiatives, we were able to meet "IKEUCHI ORGANIC" who wanted to stick to towels. It is no exaggeration to say that towels produced from this factory brand are the safest, most precise, and most sustainable towels in the world due to the efforts and beliefs of all staff involved in the product's completion. We asked Haruko Masuda, the store manager of "IKEUCHI ORGANIC KYOTO STORE," to talk about such towels.
If you notice it, you can't pretend not to look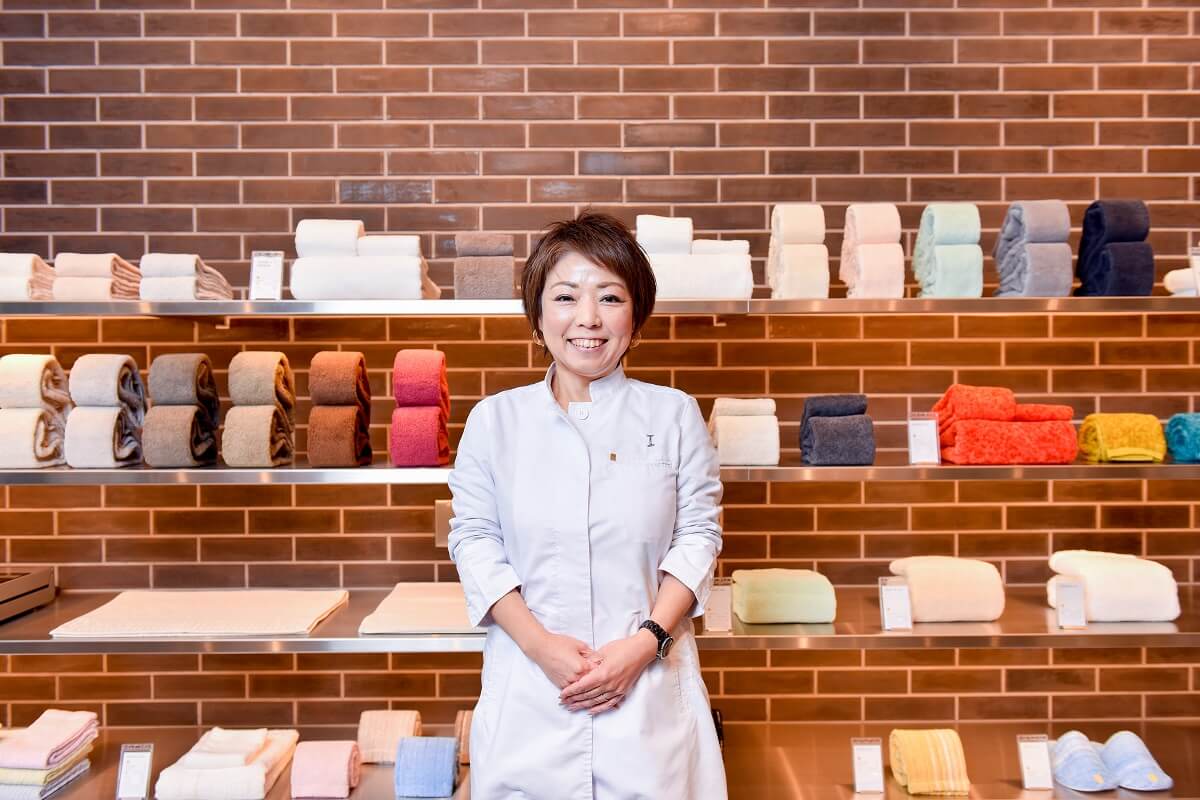 "IKEUCHI ORGANIC" celebrates its 68th anniversary this year. Based in Imabari since the beginning of the business, we have continued to make towels steadily. The turning point was in 1999, when the Shimanami Kaido opened, we started manufacturing towels, which is our ideal idea, to make towels of Imabari to the world.
Masuda: "Towels made of organic cotton are now often seen, but it was still a rare activity at the time. In the process of making and announcing products, I went on while studying little by little about the energy problems in the manufacturing process, etc. Some people say that this product is enough for each person to grasp the organic, dyestuffs and factory electricity. That was another opportunity for me to turn my attention to energy, and now that I am manufacturing towels using wind power generation, I am getting a copy of a "wind towel". If we can't pretend that we don't see it, we can solve the problem by improving the accuracy of the towel by working to solve it.
While pursuing organic towel making that we believe in, we exhibited at the New York Home Textile Show in 2002 and received the New Best Award. Since this award, the towels of "IKEUCHI ORGANIC" have continued to evolve.
Maximum safety and minimum environmental load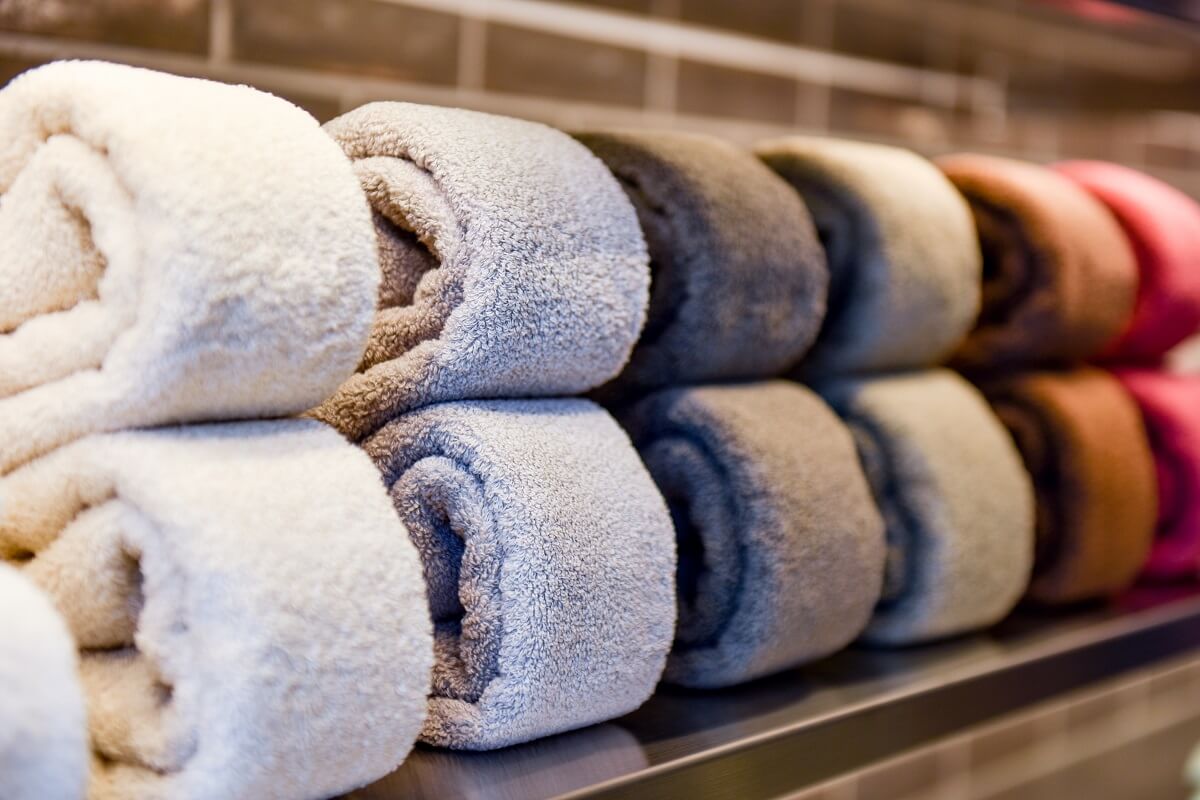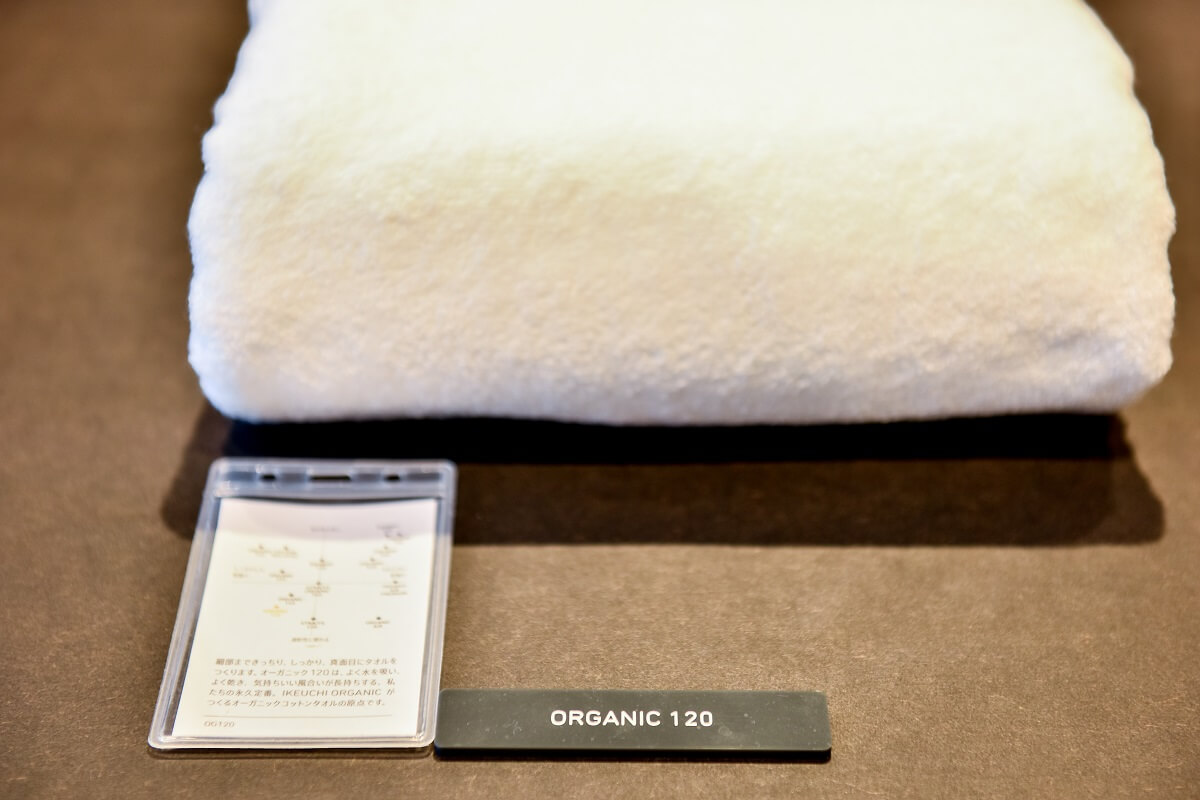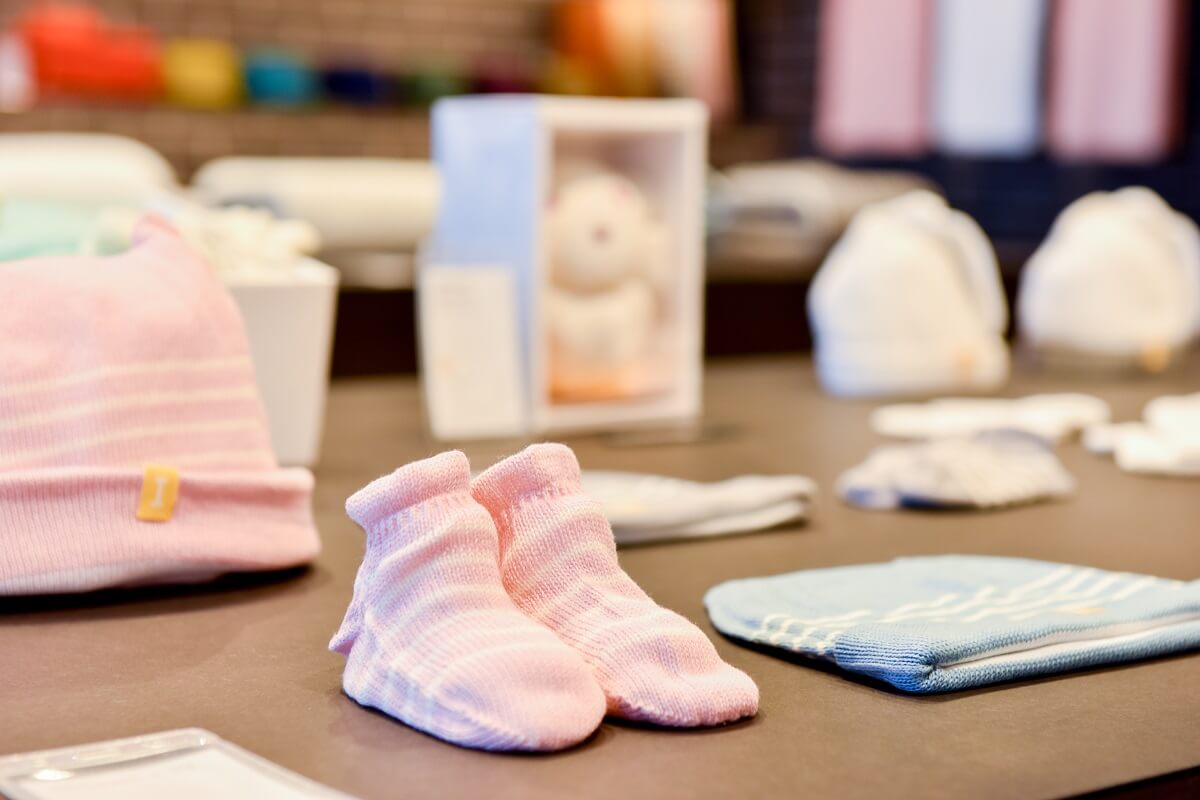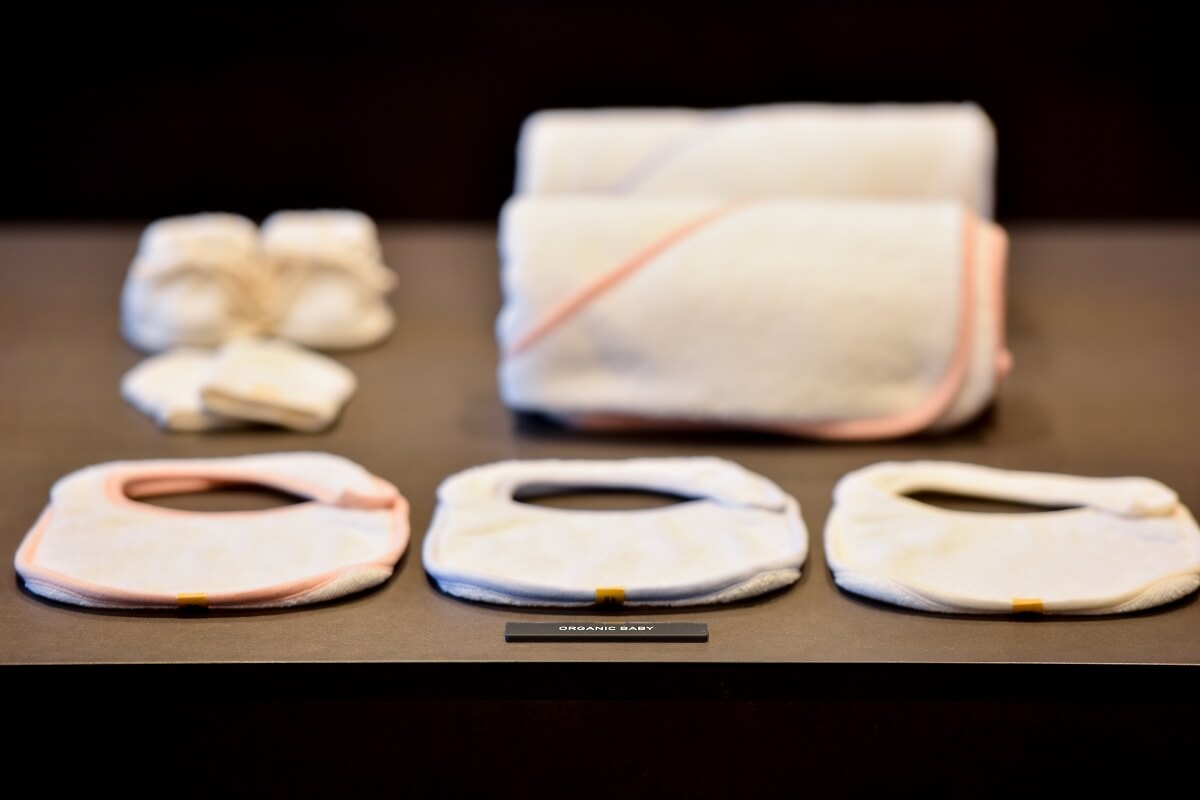 He says that "IKEUCHI ORGANIC" is the most important thing to do, and it is to make towels with maximum safety and minimum environmental load.
Masuda: "General regular cotton uses a large amount of pesticides to measure the harvest amount, harvest time, and efficiency of harvest, and gene recombination technology is also applied. That is not a 100% safe towel. The organic cotton we use is a bioRe project, which is grown under the control of Reimey in Switzerland (a contract with cotton farmers in Tanzania and India to guide and manage organic farming and responsible purchase of harvested cotton). It's cotton)
In addition, the dyeing factory uses the world's highest level purification facility, and the power used at the head office factory and directly operated stores is 100% wind power. "We make towels while always considering the maximum safety of the product itself and the minimum environmental load in the manufacturing process," says Masuda.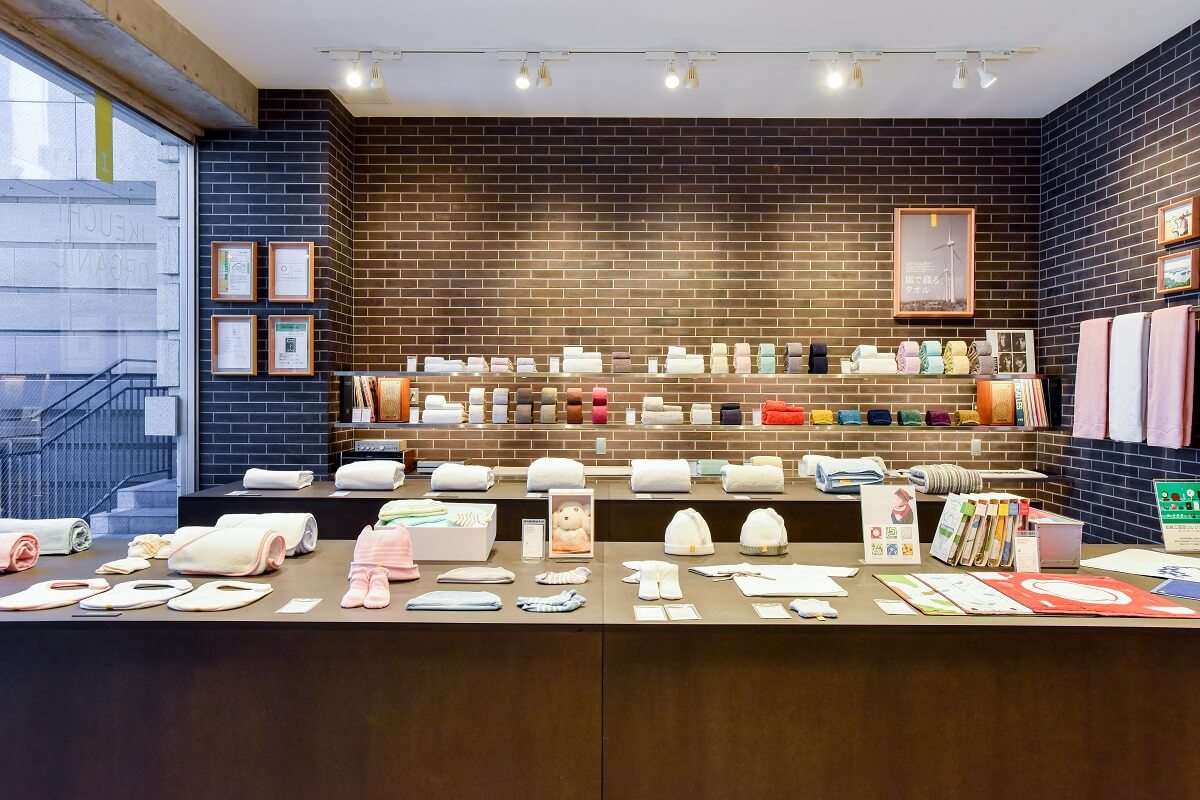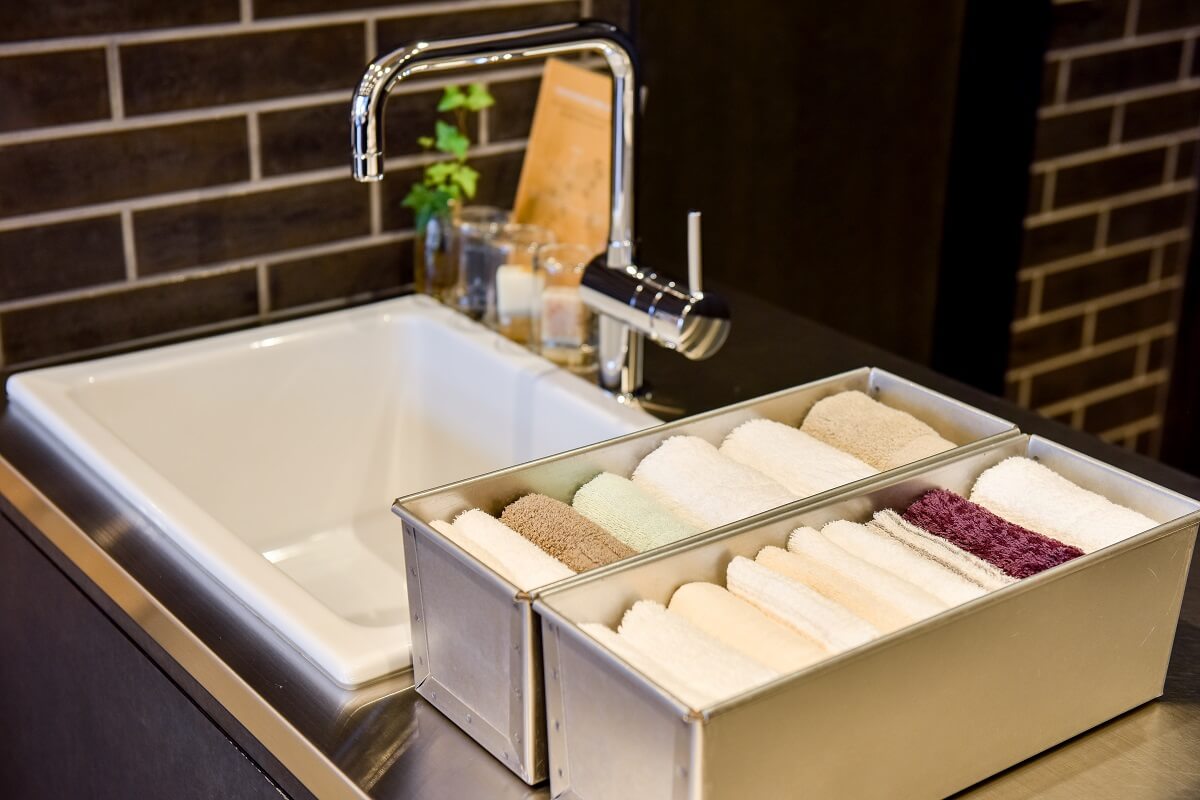 At "IKEUCHI ORGANIC KYOTO STORE" in Sanjo, Tomikoji, Kyoto, where you can find a selection of organic towels, it is one of the flagship Shop where you can actually pick your towels.
Masuda: "Towels are used at home and then washed repeatedly. In order to experience the feeling of being washed many times, we put a sample of towels that have been washed 200 to 300 times and put them into practice. I was asked to wash my hands in the sink at STORE and use a towel to see how I grow up. We will help you to find your favorite towel.''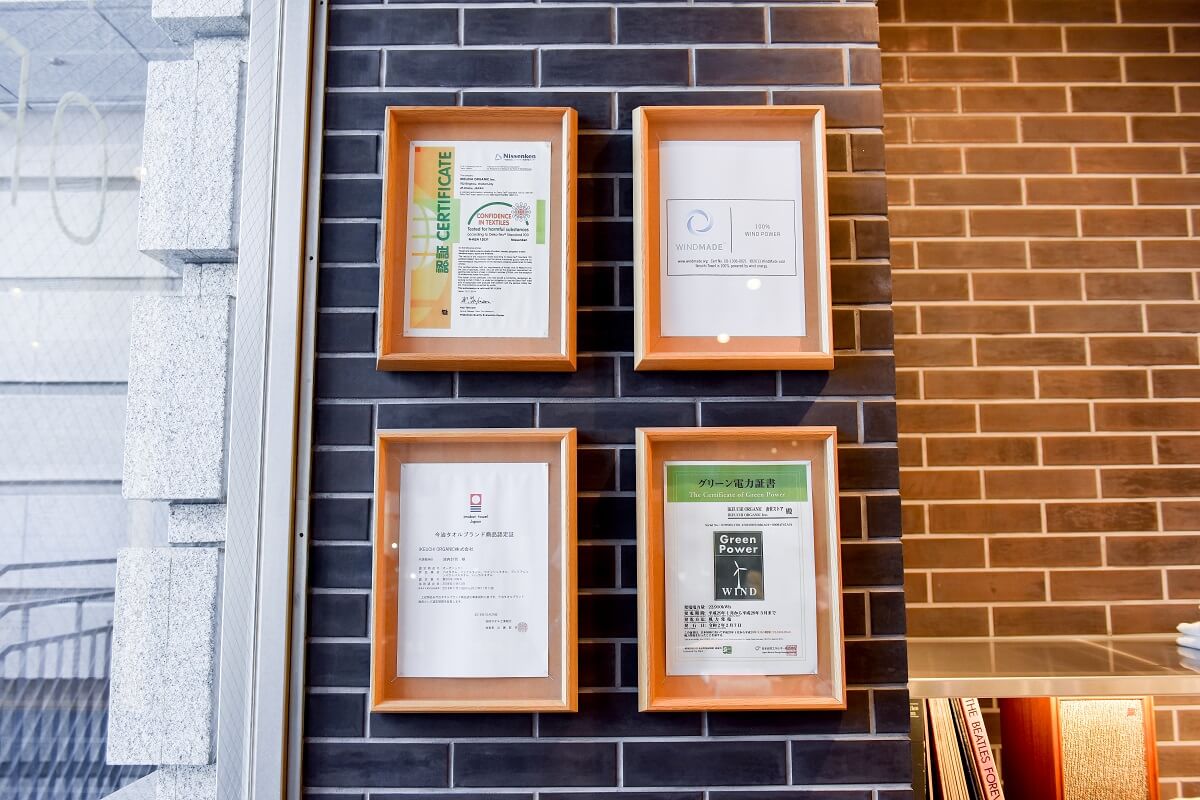 The unconscious behavior of the baby proves the comfort of touching the IKEUCHI ORGANIC towel.
益田:「赤ちゃんはすごく正直で、触ると無条件にうちのタオルを気持ちいいと感じるみたいですぐ口に持って行きますね。本当に感覚なんだなあと思います。私たちはここに並ぶすべてのタオルでエコテックス?スタンダード100のクラス1というスイスの認証を取得し、商品の安全に関しては数値化を行っています。エコテックス?スタンダード100のクラス1は、36ヶ月未満の赤ちゃんが口に含んでも安心安全だと認められたテキスタイルにつけられる基準です。IKEUCHI ORGANICではその基準となる規格や認定証をホームページで公開して、みなさんに直接ご確認いただけるようにしています」
However, no matter how safe or secure it is, Masuda says that the most important thing is the comfort of the towel itself.
Masuda: "I don't think we can continue to use it unless it feels good as a towel. The idea is that we chose organic cotton and wind power. , Cotton farmers involved in making towels, weaving factories, dyeing factories, etc. We cannot continue unless everyone is happy, including those who buy them. I think so"
Towels trigger your interest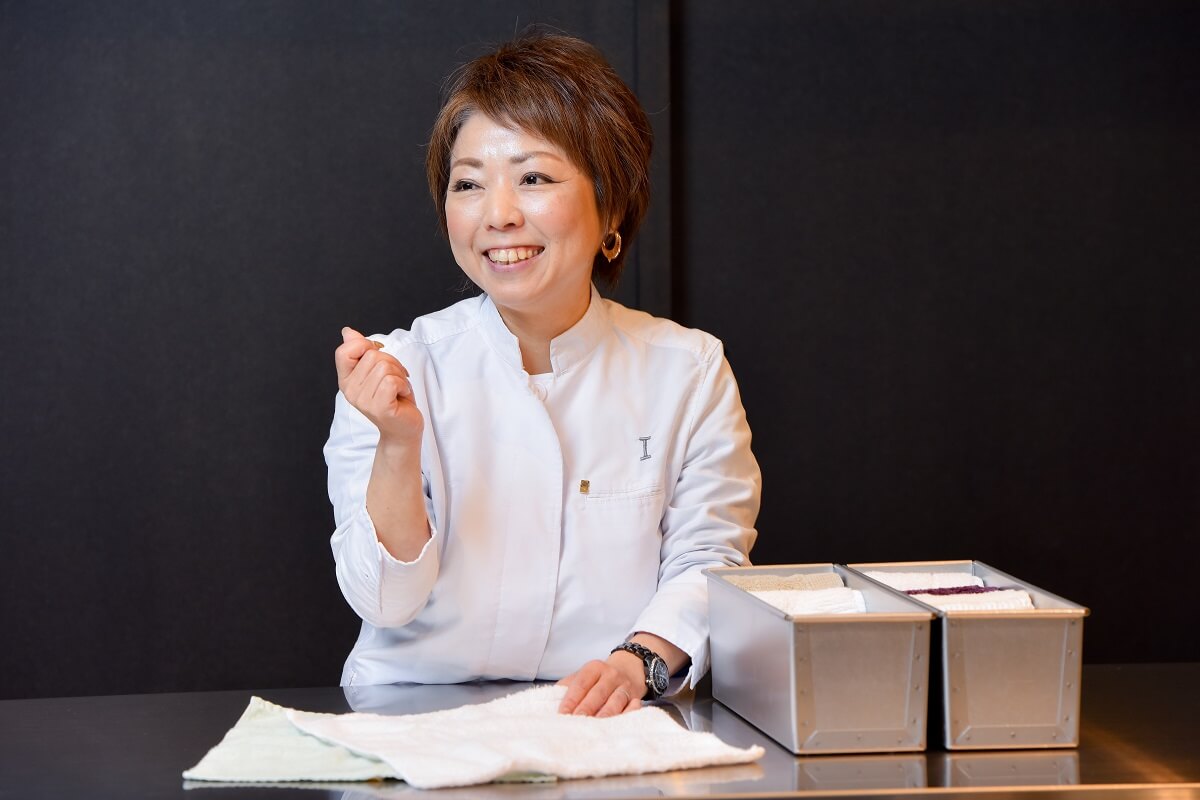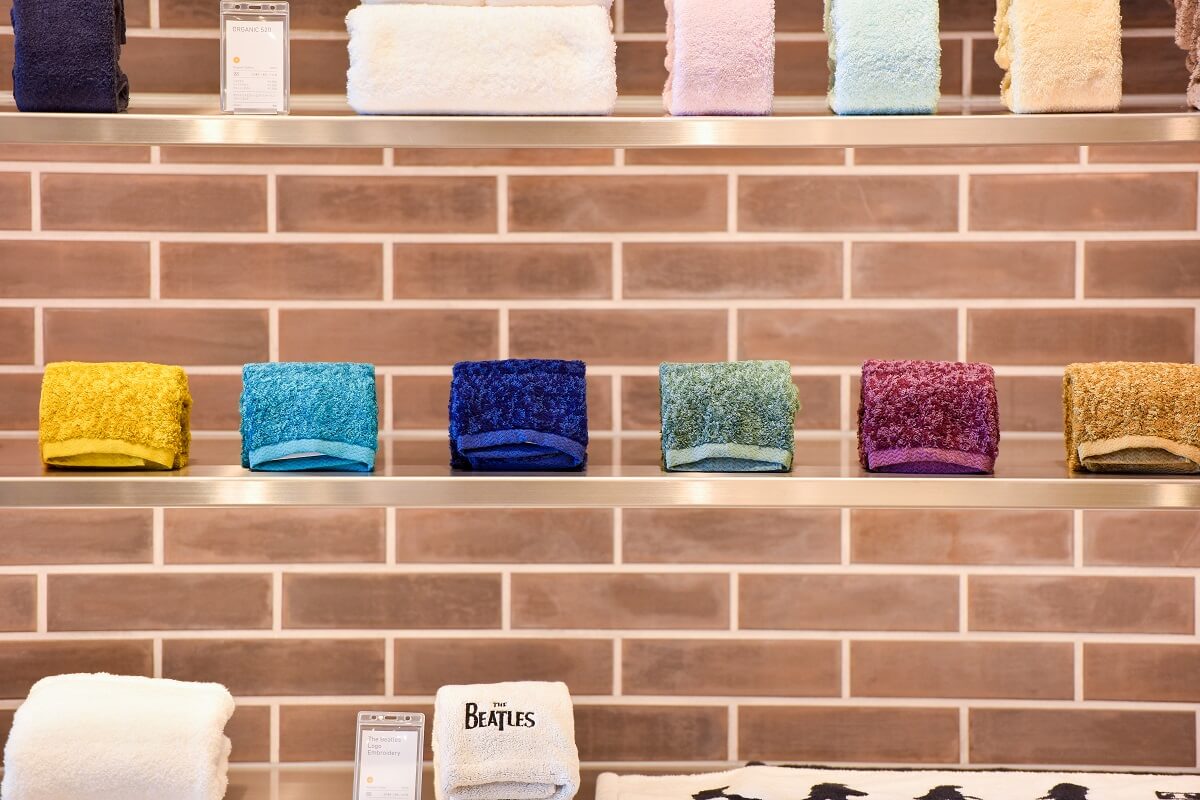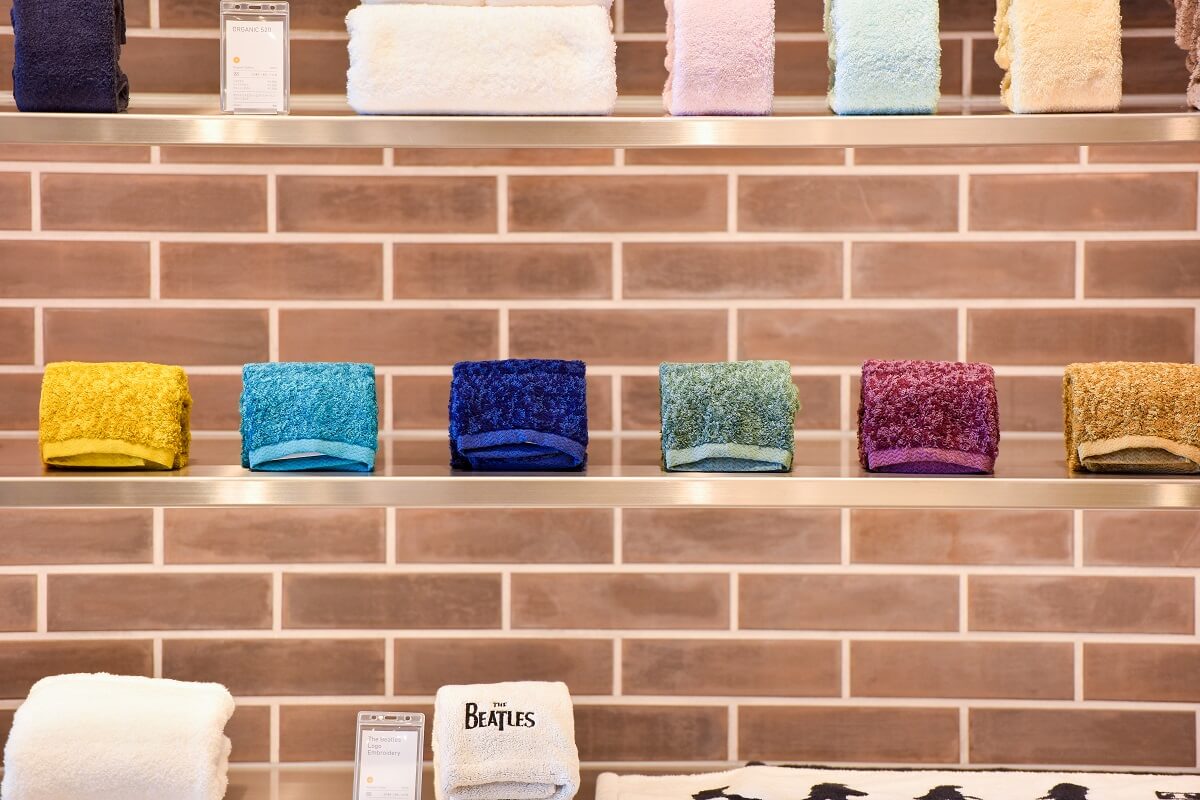 While trying to pursue sustainability through towels, Mr. Masuda saw a press release called "GOOD NATURE STATION" opening.
Masuda: "I saw that the concept is sustainability and I wanted to hear about it. I immediately started to talk about it. The brand story of the original cosmetic brand NEMO HAMO and the theme of the facility itself are all important to us. I felt that it overlapped with the belief in manufacturing. It was so synchronized that I felt absolutely disgusted that I could not put an IKEUCHI ORGANIC towel on this new hotel."
Mr. Masuda and everyone at "IKEUCHI ORGANIC" suggested to GOOD NATURE HOTEL KYOTO that Cotton Nouveau, which is the true value of the brand. Organic cotton has been regarded as a disadvantage because it is difficult to keep the quality and yield of the cotton that is harvested every year constant. Cotton Nouveau is a towel like Beaujolais Nouveau, which means that you can enjoy the difference in the facial expressions of cotton each year, taking the disadvantage as individuality.
Masuda: "While I was reading the concept of the hotel, I came up with a new proposal. At the time of opening, cotton nouveau with the stamp of the year 2019, which is the opening year, will line up in my room. The 2021's will be lined up together.I think that guests staying at this hotel must be aware of it and be interested in organic cotton and enjoy the difference. It is a great honor for GOOD NATURE HOTEL to use this towel because it is important to keep things in mind.If all things are properly manufactured, society will change. We would like to continue working together in various ways. I am.''
We look forward to continuing with the IKEUCHI ORGANIC and striving for sustainable sustainability through towels, as well as stimulating a little awareness of customers and creating communication through towels.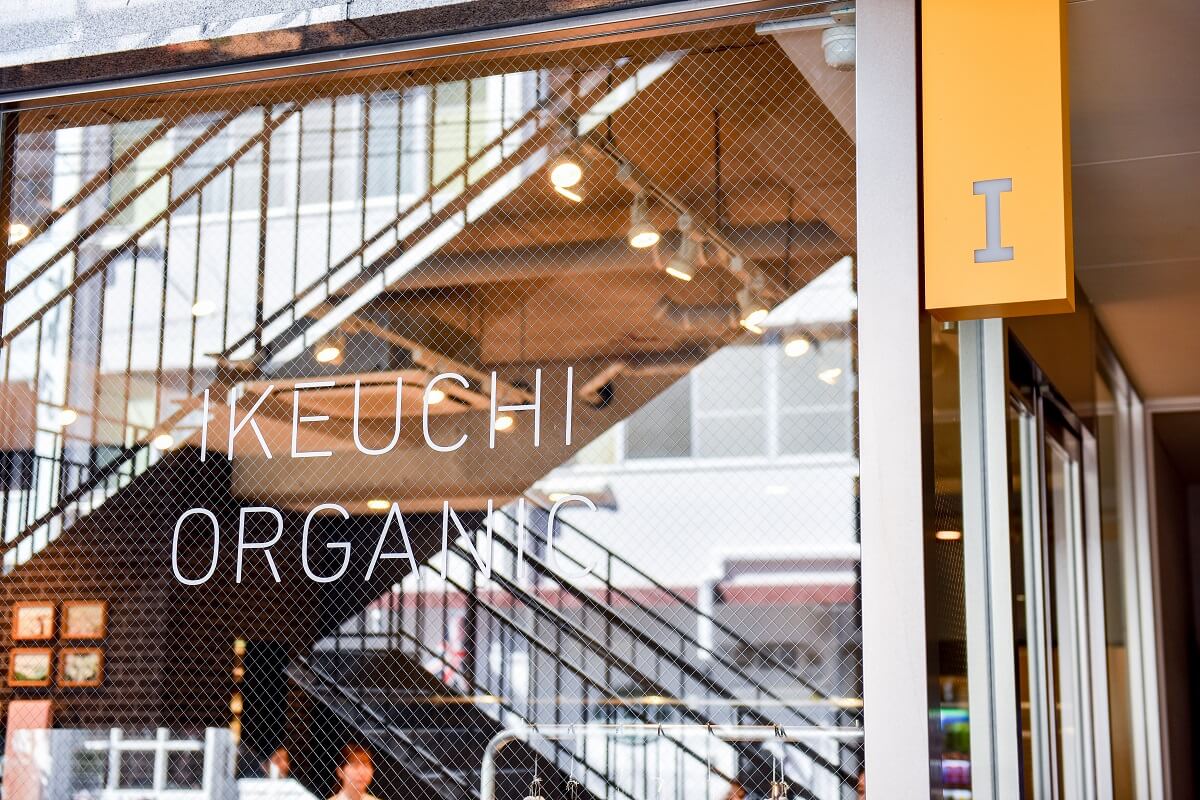 IKEUCHI ORGANIC KYOTO STORE
101 SACRA ANNEX 1F, 101 Fukunagamachi, Sanjo-kami, Fumiyaji-dori, Nakagyo-ku, Kyoto
075-251-1017
11:30〜19:30
Open daily (excluding New Year holidays)
GOOD NATURE JOURNAL editorial department