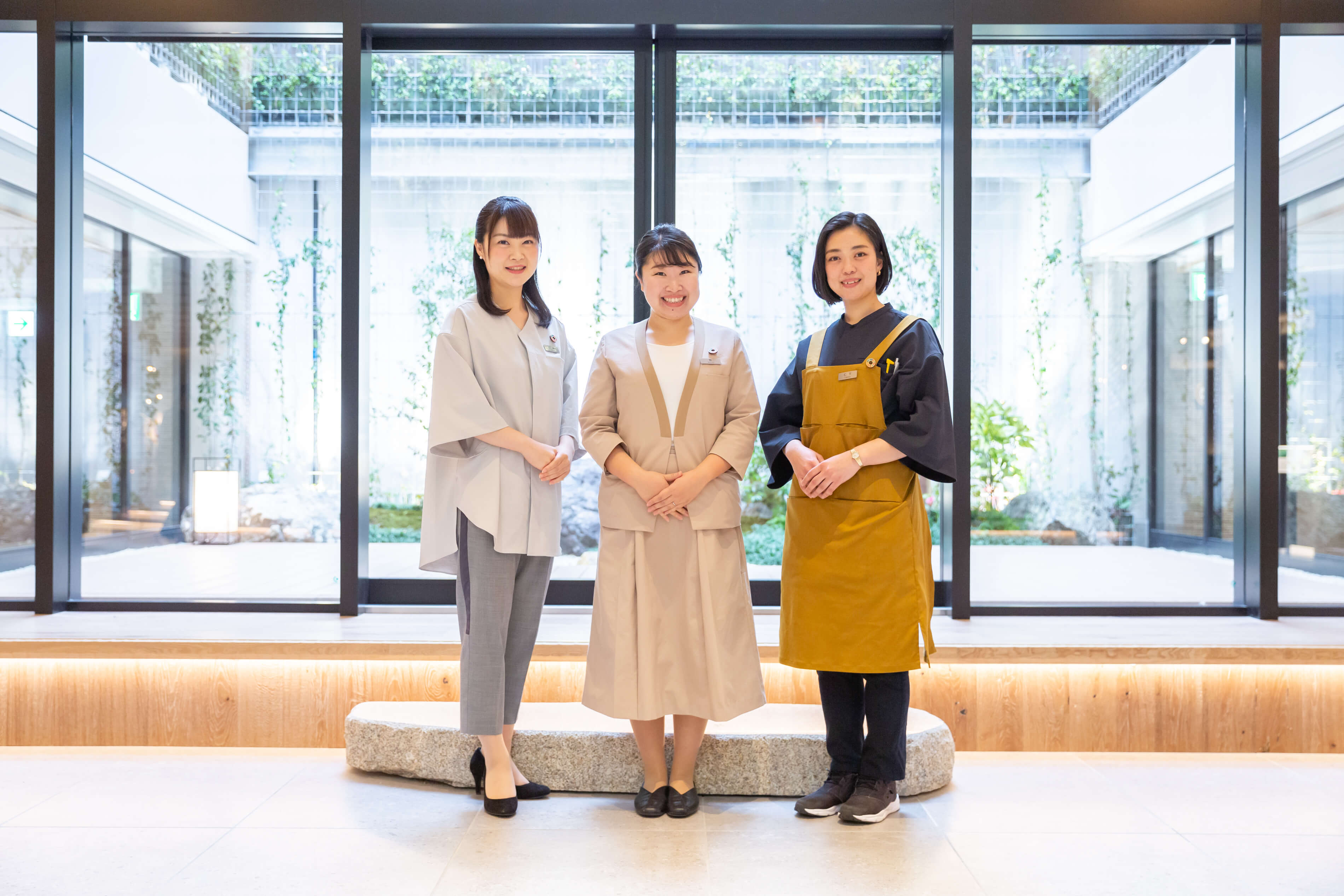 The uniform worn by GOOD NATURE STATION staff. All members of the Uniform Production Committee, formed by staff who actually work in the field, have created a uniform and a motivated uniform. Sitatel Co., Ltd., which provides total support for the making of clothes, has responded to our desire. Introducing the back of uniform production and our thoughts packed into it.
I want to be the first one that makes me happy every day
GOOD NATURE STATION Uniform production committee formed by volunteers from various departments. One of the most important conclusions we discussed many times is that we wear it everyday and serve customers at the forefront of the workplace. The aim was to be full.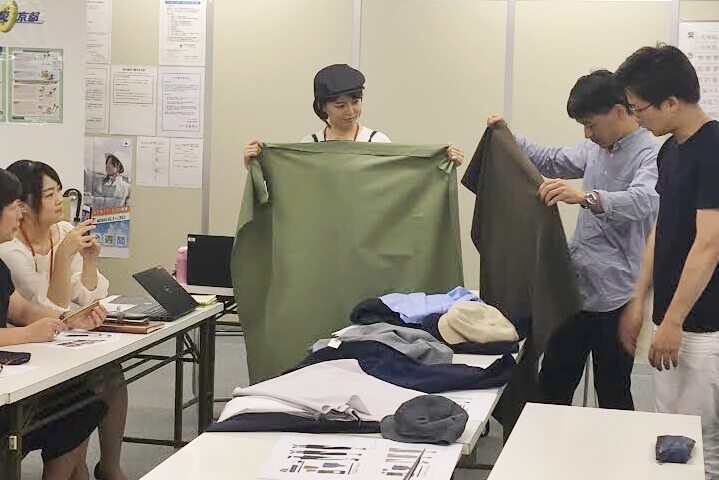 The basic policy of the design is to express the design concept of the facility, "Feeling nature, appreciating nature, and exciting design" WONDER OF NATURE "with essence of Kyoto". Furthermore, requests for materials and designs were compiled for each department.
As the image swelled, what became a wall was how to realize this image. When I was looking for that clue, I met Sitatel Corporation.
Platform company for making clothes
Citatel offers a platform that allows people who need the garment production infrastructure to freely make clothes anytime, anywhere. In cooperation with sewing factories and fabric manufacturers mainly in Japan, many brands and designers have registered and used.
We have established a network with various professionals involved in the making of clothing, such as sewing factories, fabric manufacturers, designers, and patterners, so even those who do not have detailed ideas can consult about everything from design to sewing. It is a company.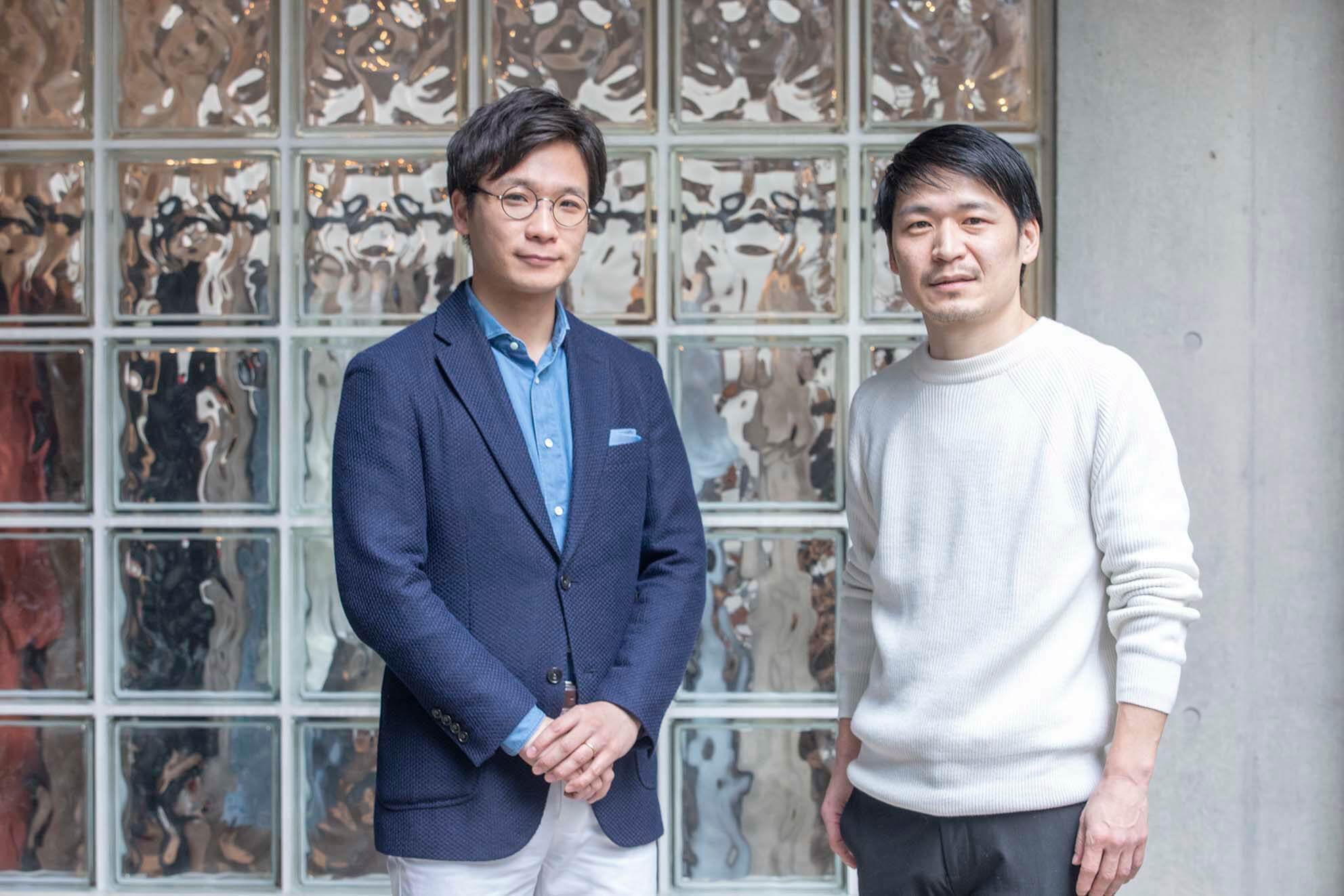 I want to make a uniform with originality that is difficult with ready-made products! Mr. Shuhei Kojima (left) and Mr. Satoshi Wada (right) helped to realize such a desire.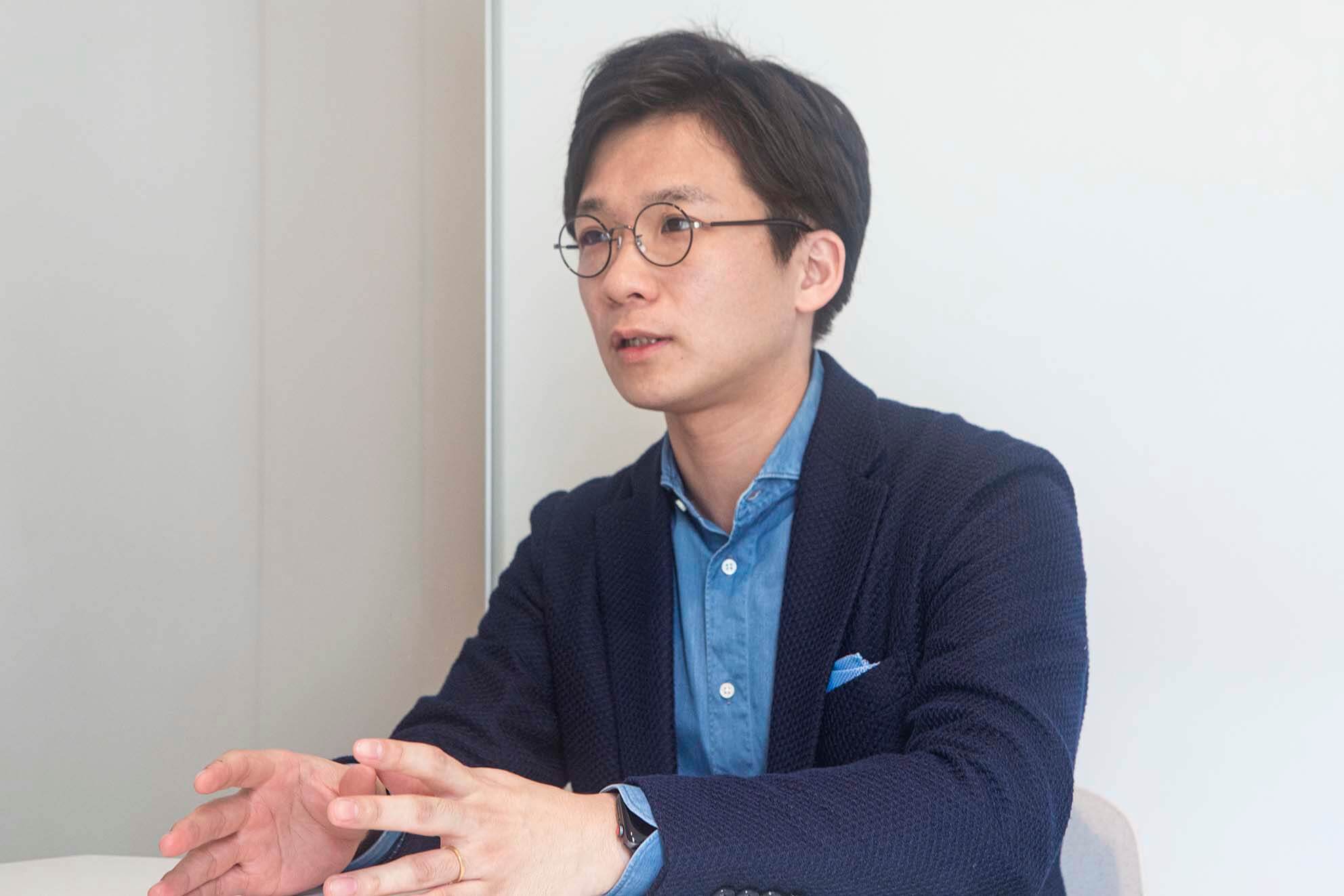 Kojima: "We belong to the full order department of the uniform sales / development team, which launches planning and design from the ground up. I work as a director in assigning and managing schedules for designers and production teams. On the other hand, Wada is in charge of detailed planning with the designer, selection of the fabric, and delivery management until the uniform is actually made. "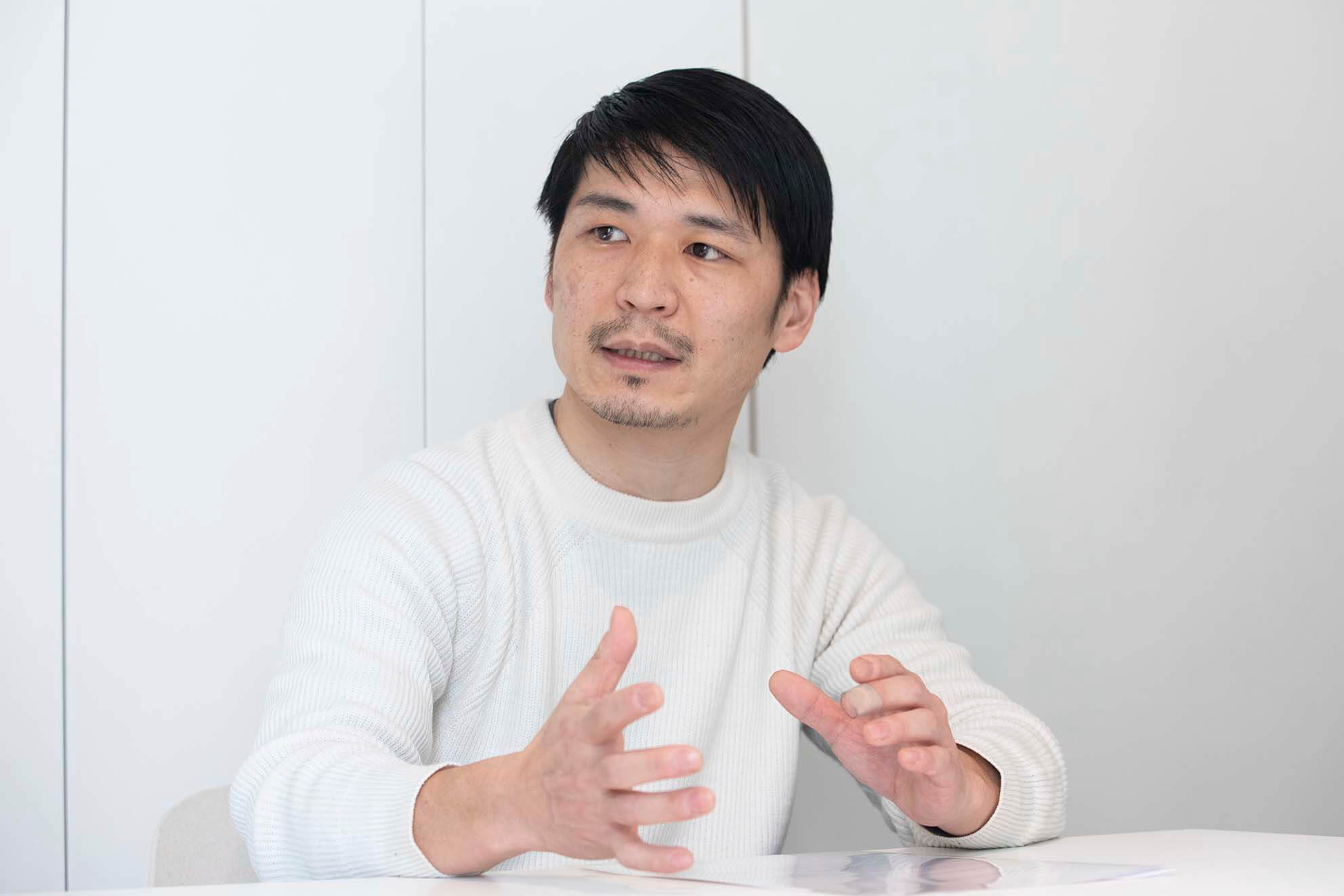 Wada: "Even if you want to make clothes and want only small lots of what you need, you usually don't know what to start with, but even professionals and small lots who are well versed in making clothes. By having a garment factory that can respond, we can now carry out our mission of "shaping the imagination of customers."
The first impression is "We deliver only what we need"
The making of the uniform started with the delivery of all the materials related to GOOD NATURE STATION and the request form for the uniform that the Uniform Production Committee had compiled.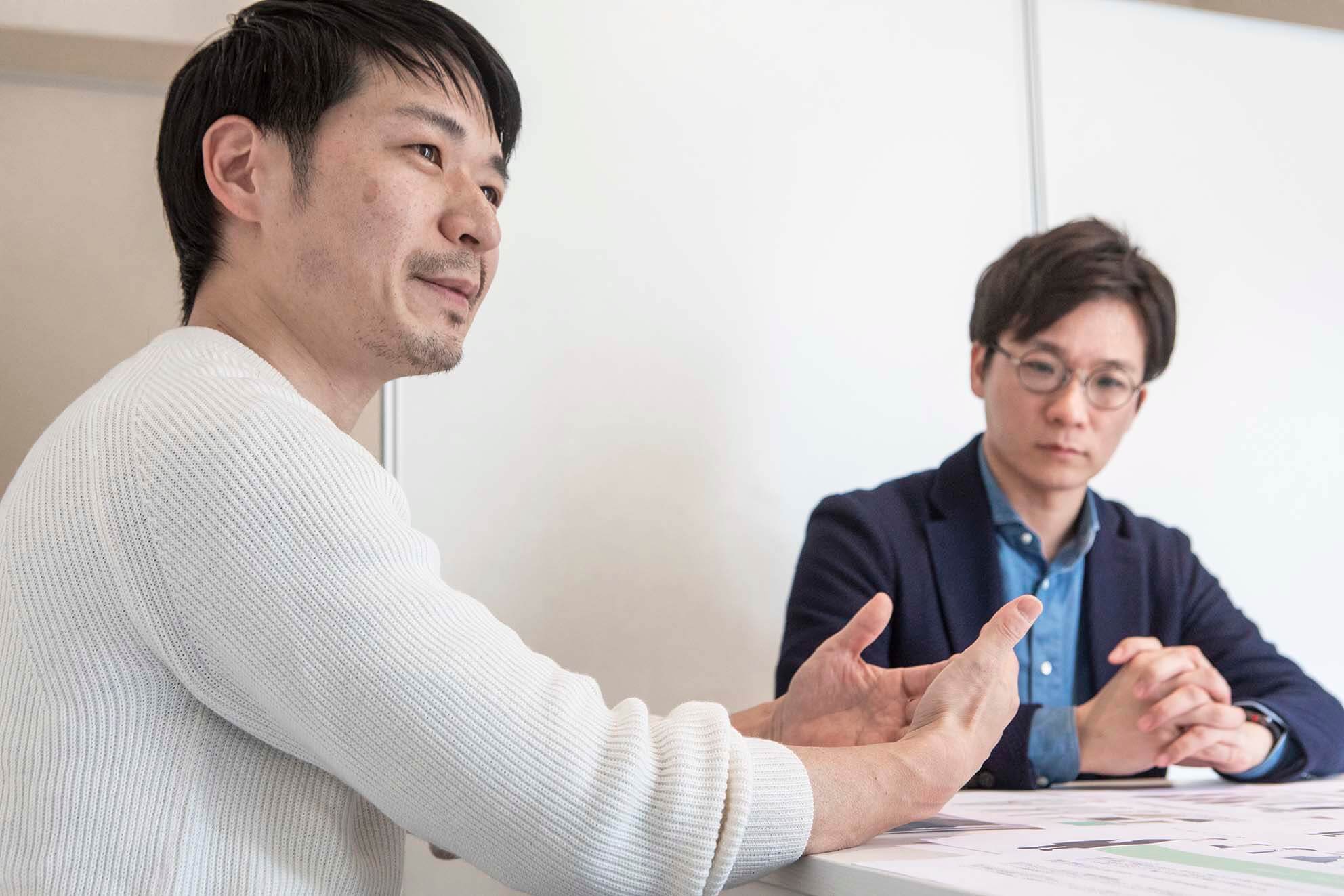 Wada: "My first impression was" I'm going to do something innovative and interesting. "I received a very detailed request for the uniform, so it was easy to imagine."
Kojima: "Ethical and sustainable are also attracting attention in the apparel industry right now, and we also sympathized with the concept of" GOOD NATURE "Looking at the materials we received, rather than adding various things, Is it a brand that chooses and delivers only what is necessary? '' '
New materials in uniform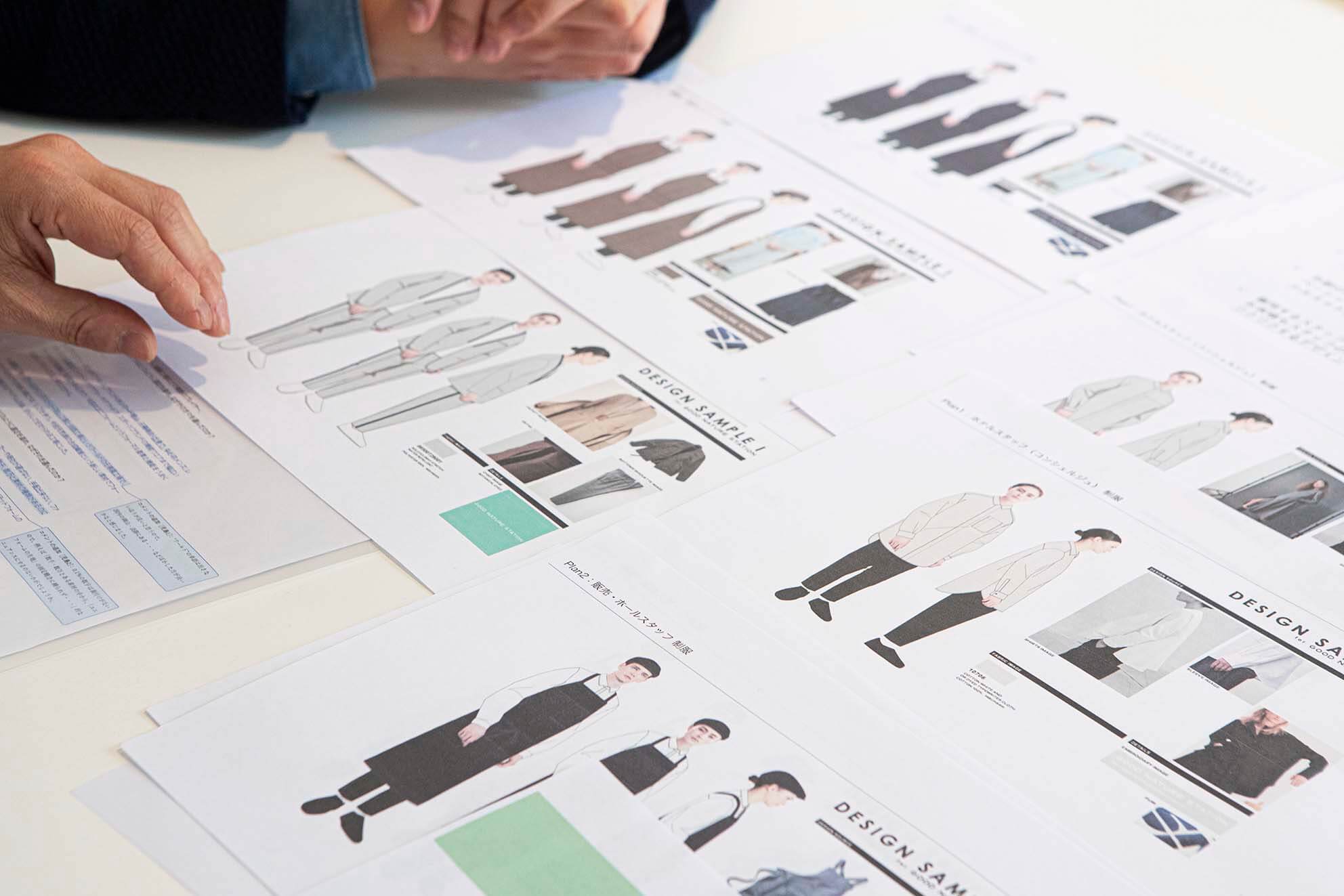 Based on the materials and the request form, the two suggested the following three points.
・ "NATURE" should be regarded as "being a natural body" and not too particular about the colors of plants and soil such as green and brown.
・ To image the dignity of Kyoto, avoid excessive decoration, and feel sophisticated, detailed silhouettes and behaviors based on basic items.
・ The staff must wear it in a way that makes them want to wear it even in private life, and that customers will yearn for their staff.
Kojima: "When I mentioned these three points, I came to think of functional clothing that is popular in the apparel industry. It's not just work clothes, but how brands coexist in function, design and stylishness. `` I'm trying to get rid of it.The aim of this uniform was to be ethical and sustainable, so I thought that a simpler image would be equally suitable. ''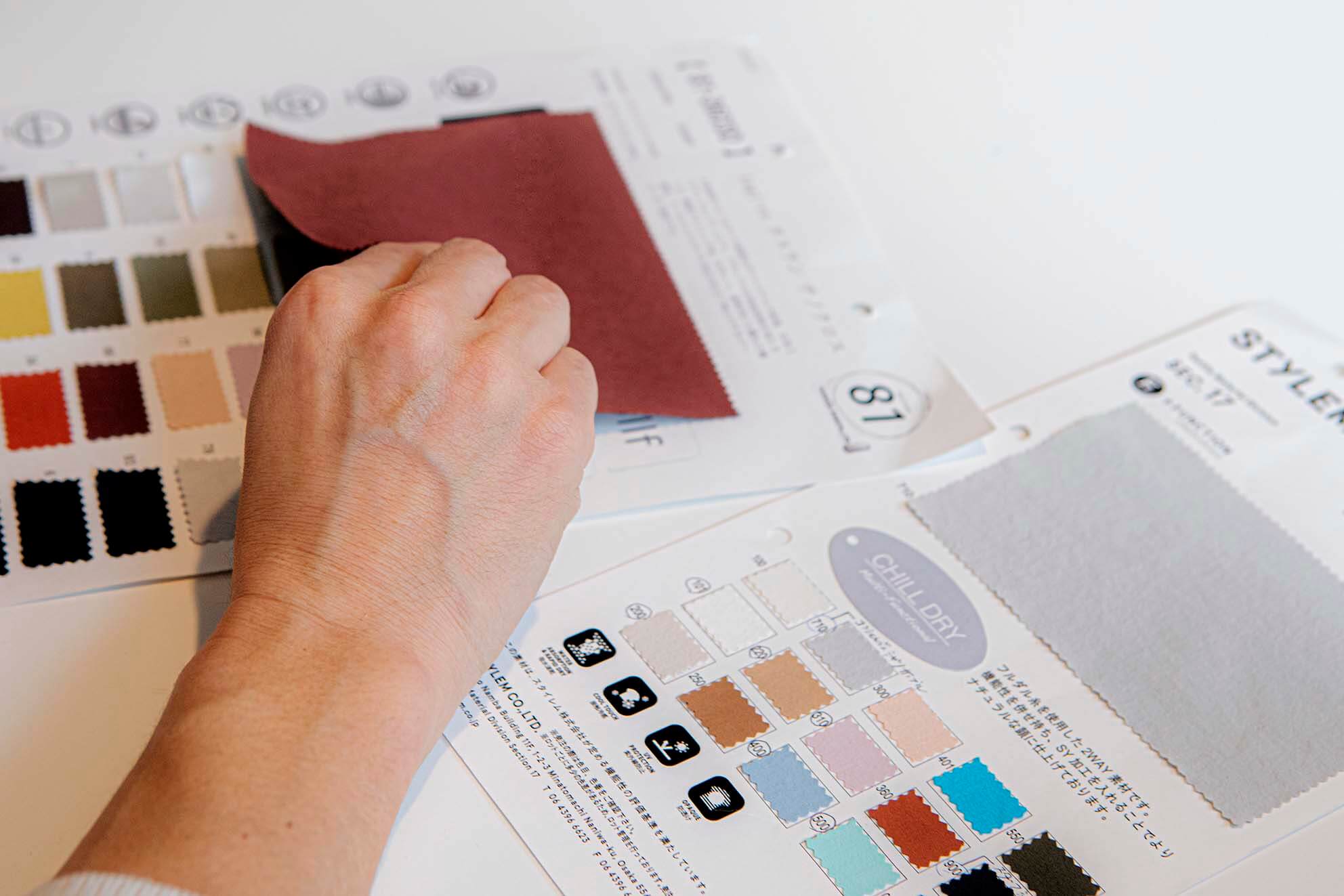 Wada: "I personally wanted to use a new material for this GOOD NATURE STATION. The material of the so-called uniform maker is a strong material that doesn't settle even when washed, but it has a delicate feeling. It's difficult to put it out, it's just like work clothes and it's not fun, so if you dare to use trendy materials that are more fashion-friendly in a uniform, you can make new proposals to the world and make a difference. However, it is also necessary to have elements that are functional, hard to wrinkle, and easy to wash.Therefore, we proposed a new lightweight and dry-touch material called "chill dry". I am. "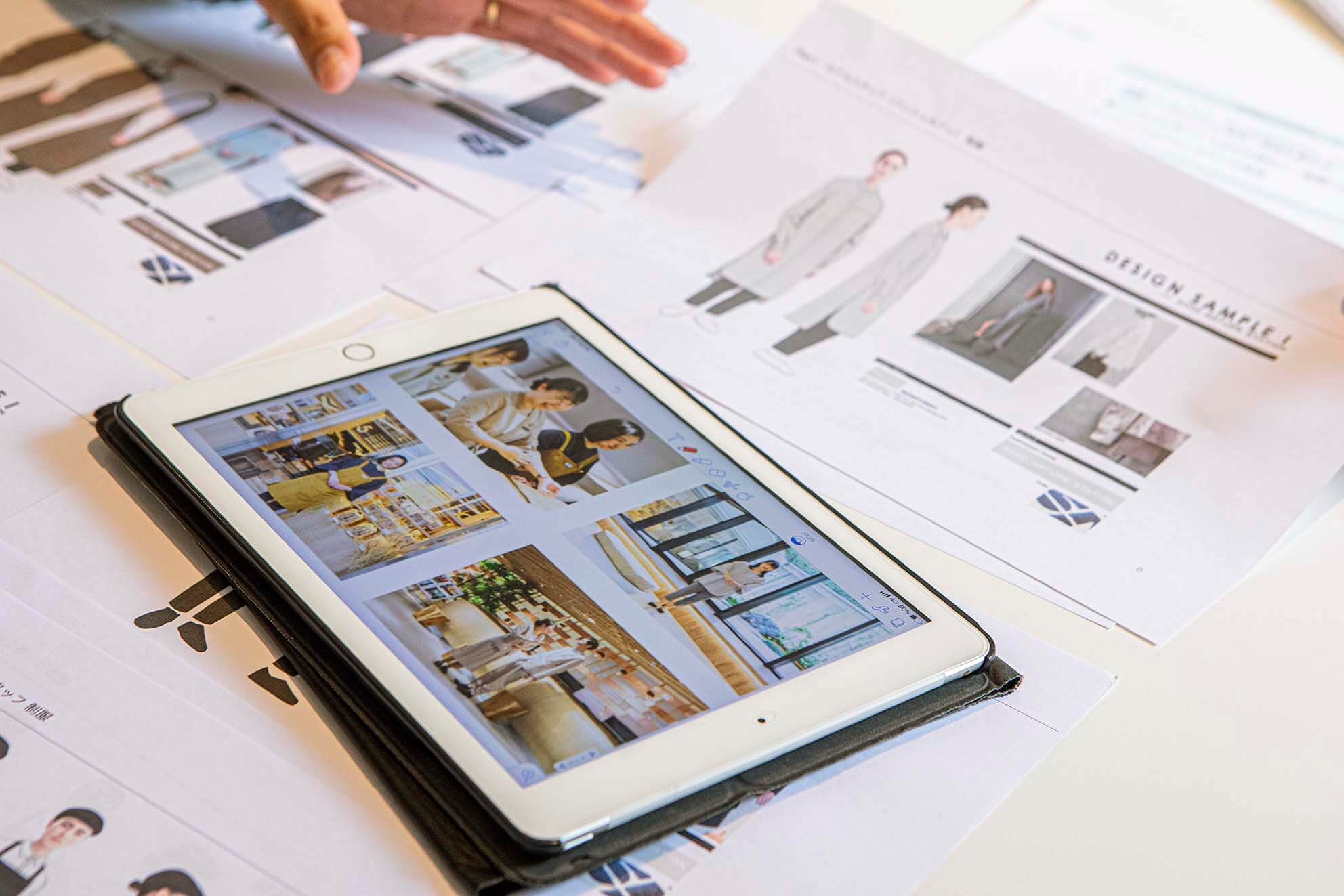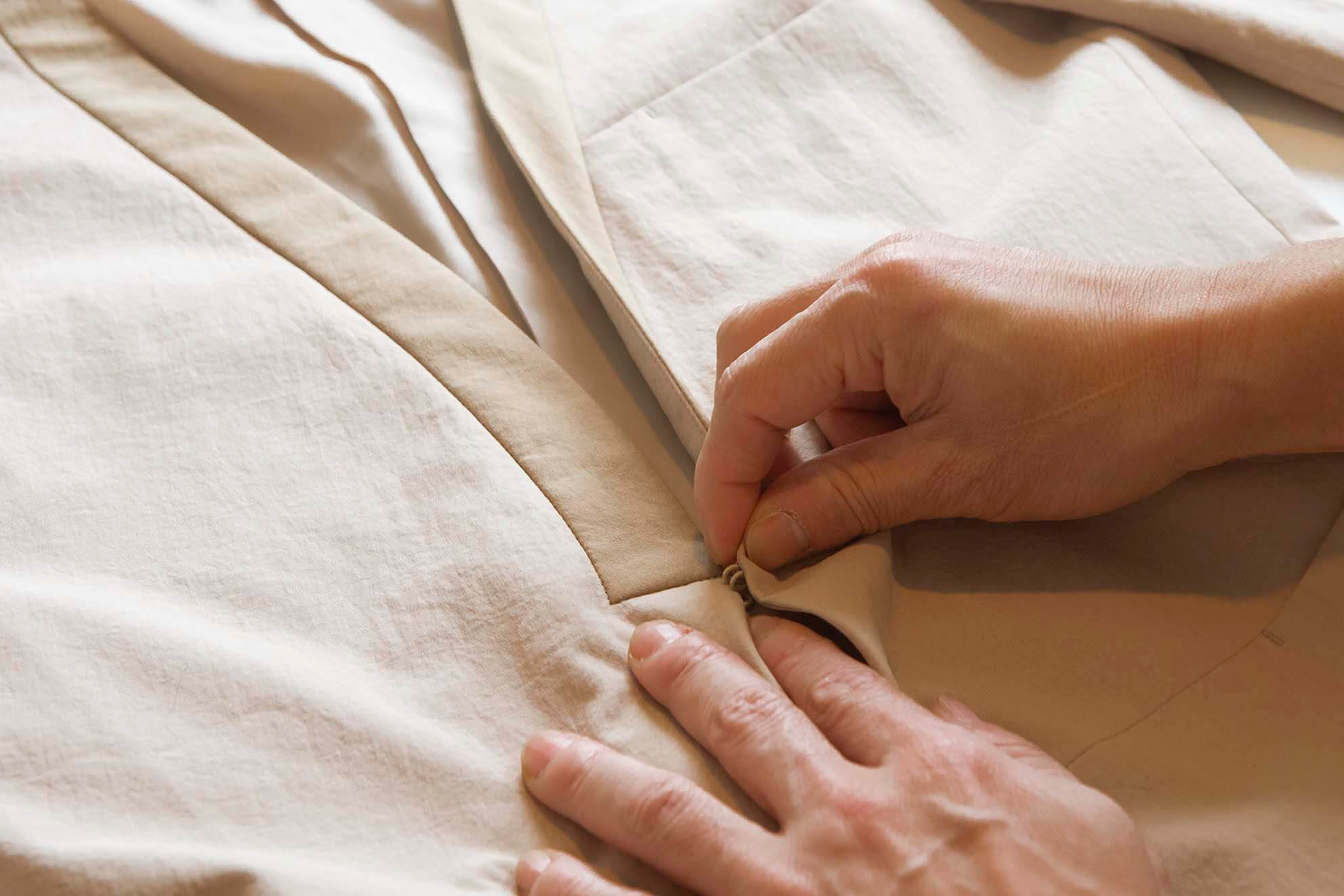 Create a sample based on the first design. All members of the Uniform Production Committee tried on this and exchanged their opinions, and had them reflect on the second sample. By repeating the process, the GOOD NATURE STATION uniform was completed.
Wada: "It was an ideal way to have the shop floor try on from the sample stage and get their opinions and approach the completion. It was an ideal way to proceed with the uniforms only. I wanted more like this. "But this time, I was able to reflect the real voice of the field from the beginning to the end. Kyoto was to dropping likeness to the uniforms. Fashion famous Nishijin and Kyoto traditional dyeing and printing technology to put the elements, such as the Kyoto I think that the kana-ness also I was there first, the project is in progress While the go, such as "history is old but the city to actively challenge the innovative things not in the world", the new Kyoto specifications of interpretation It will have an image that went gradually switched to "
Kojima: "In the end the Kyoto Remove dare the place like a = kimono, plunge the goodness ...... sleeves of room and crosscut of detail with the kimono and eventually to design, naturally Kyoto Although the likeness felt" THE This time, it was a challenging effort not only in the design and materials, but also in the process of making it. Working in the field wearing uniforms for six months and a year actually made it even more necessary. Sometimes features and details come out. I hope you can brush up while listening to those opinions. "
Our uniform completed with two of Sitatel. The colors and items are slightly changed for each zone, so please pay attention when you visit.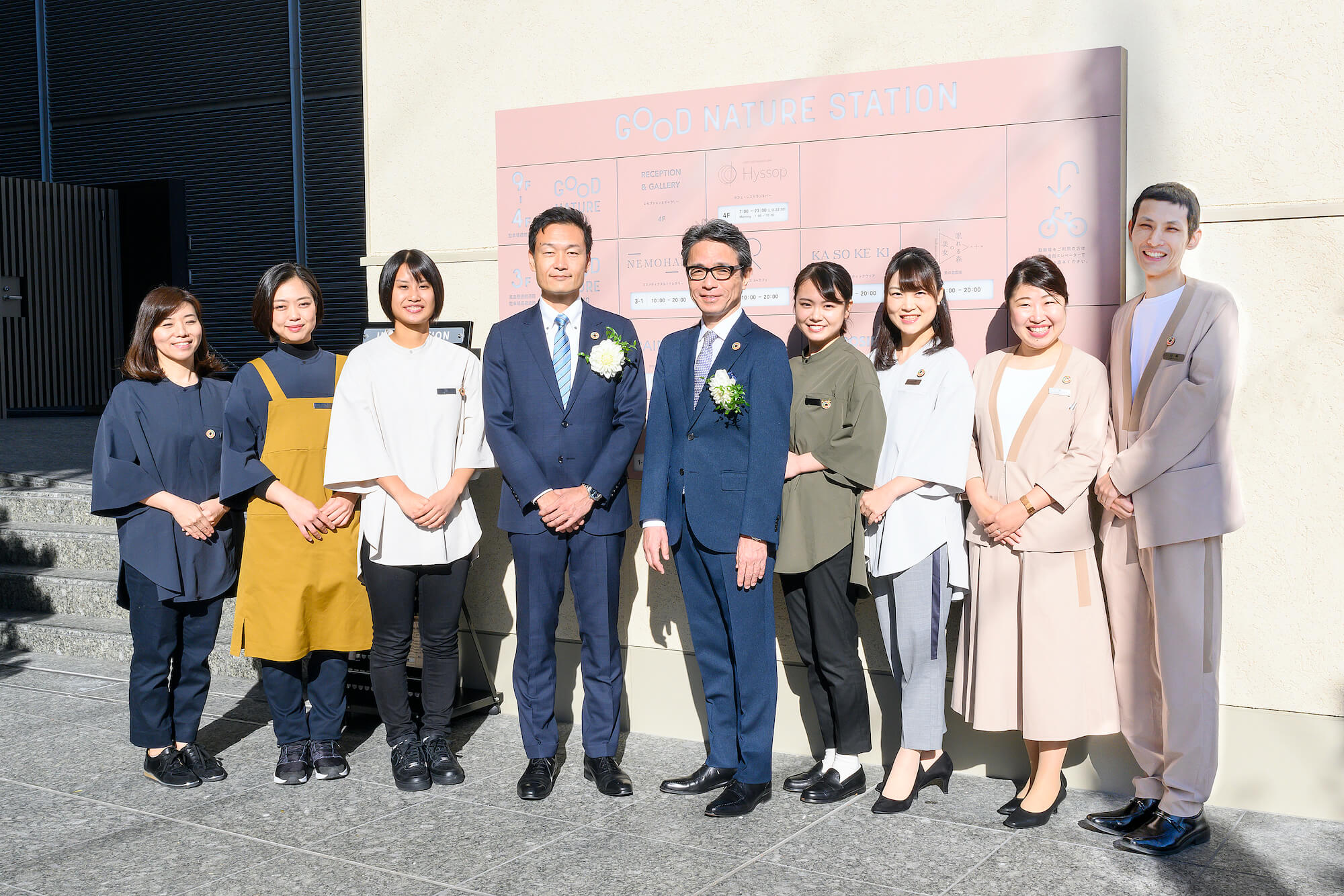 Citatel Corporation
Under the mission of "Changing the value of clothing with people, mechanisms and technology," it provides a platform that allows people who need the infrastructure for the production of clothing to freely create clothing anytime, anywhere. You. In cooperation with about 900 sewing factories and fabric manufacturers mainly in Japan, about 15,000 brands and designers have registered and used.
* Sitatel has also posted a case study. Please also read "Making uniforms" from our side.
https://sitateru.com/case/good-nature-station/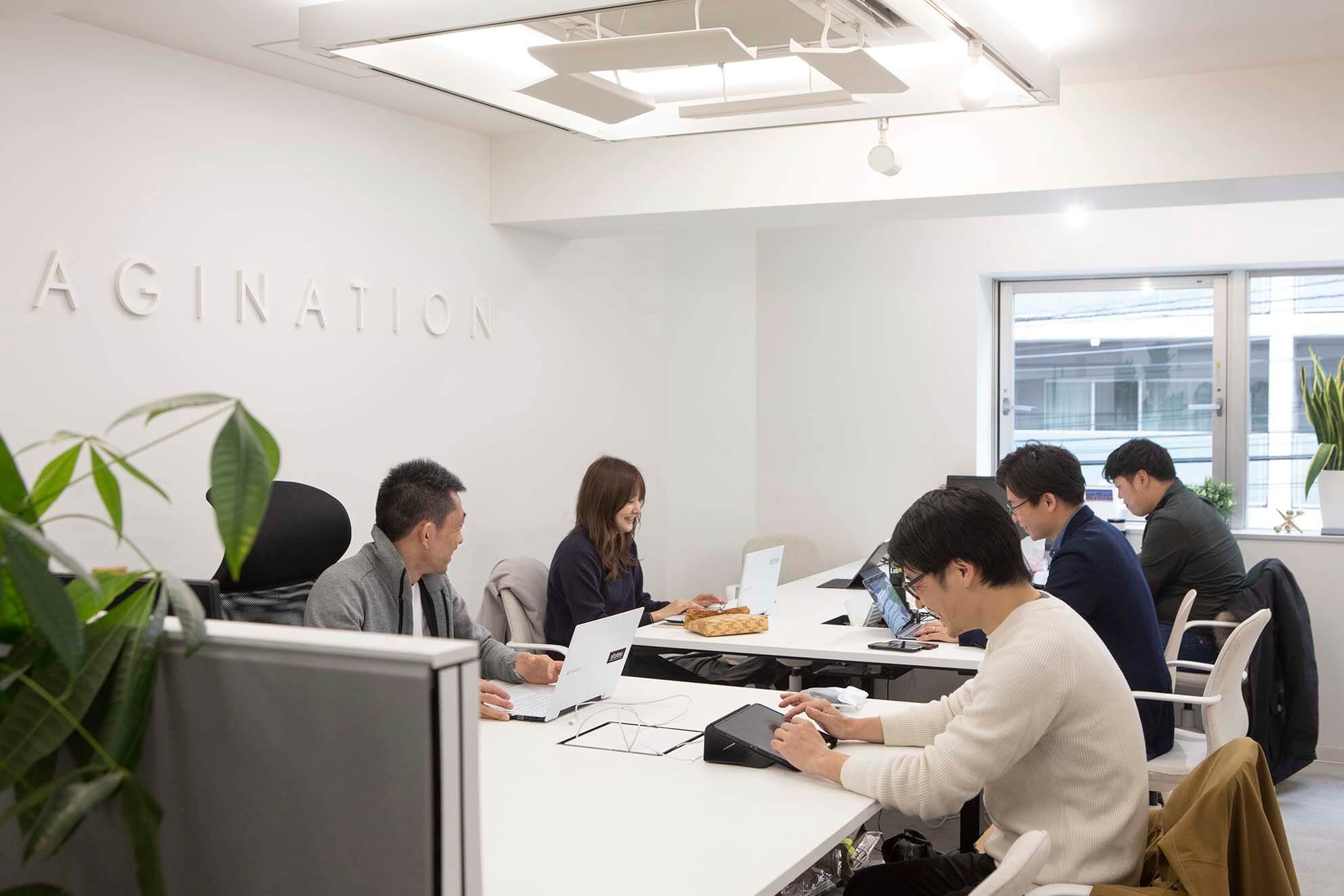 GOOD NATURE JOURNAL editorial department