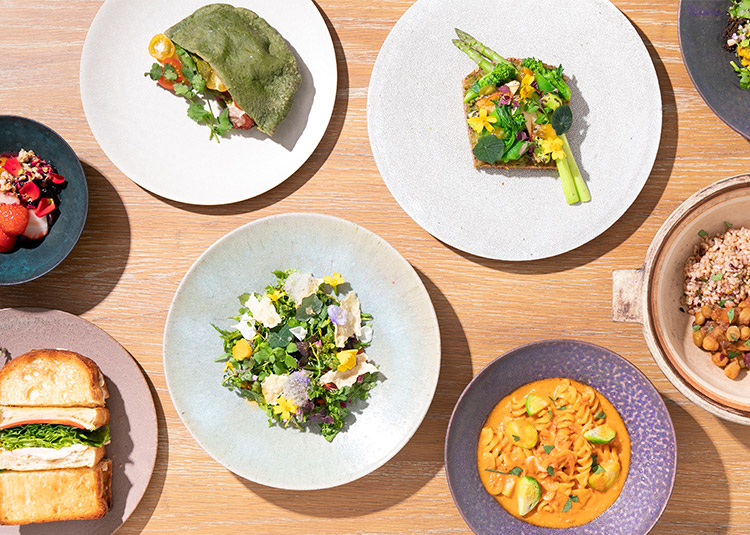 We want our customers to relax with the image of taking a deep breath slowly in the forest.
Hyssop is a plant that has a purifying meaning, given the name of the shop from the name of herbs.
For lunch, you can enjoy a set menu of "Desi Deli Plate of Seasonal Vegetables" and "Rice Ball of Avocado and Herbs", and at night you can enjoy botanical mocktail (a lot of alcohol is also available) with dishes and snacks using plenty of herbs.
We deliver a menu that is kind to the mind and body so that you can feel the nature and enjoy the essence of plants.
Why do not you increase the time of herbs in your life?
Hyssop is a place where you can have a good time chatting with friends and family, a sweet time with your lover, or even a single person with a healing time.
Lunch, dinner, and BAR are available for various uses depending on time. I want to be a place where you can relax while feeling the blessings of nature in the city. Please feel free to drop in anytime.